As the premier fundraising event of our calendar, the event will be an elegant evening featuring a full sit down meal, silent auction, awards ceremony, and plenty of entertainment.
We're thrilled to host this year's event at the Villa Amato Ballroom, just above Mario's Gelati! This fun filled evening will bring together the strongest elements of our last two awards galas, emphasizing mingling, a full sit down dinner, and an entertaining program full of performance and inspiration.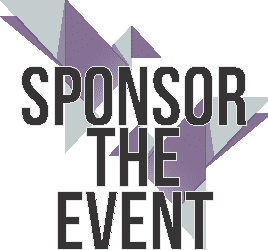 The generous support provided by our Liberty Awards Partners goes to support the work of the BC Civil Liberties Association throughout the year.  Click here for information on our sponsorship opportunities. 
Keynote: Dr. Cindy Blackstock!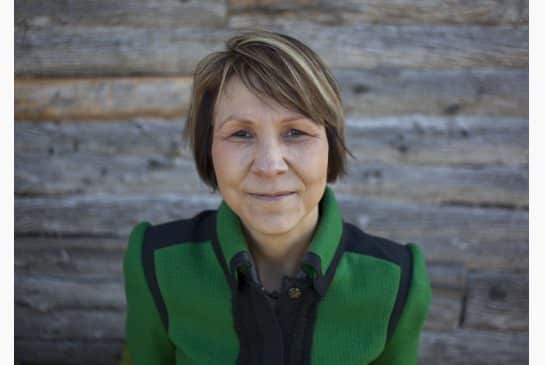 When does a life-long advocate for aboriginal children become an enemy of the state? – Toronto Star
Dr. Cindy Blackstock is a Canadian-born Gitxsan activist for child welfare and Executive Director of the First Nations Child and Family Caring Society of Canada. For more than 20 years she has fought tirelessly to improve education on reserves by promoting equitable and culturally based interventions.
In 2007 Dr. Blackstock filed a human rights complaint accusing the Canadian government of willfully underfunding child welfare services to First Nations children on reserves. Since then, she has been the focus of shocking government scrutiny and spying.
Dr. Blackstock is not taking this violation of her privacy rights lying down. She has been an outspoken critic of these practices, demanding that the government use its resources not to spy on law abiding children's advocates but to advance equality for Indigenous children. We are thrilled to have her join us.
Meet Our Liberty Award Winners:
The BCCLA is delighted to honour the 2014 Liberty Award recipients for their outstanding leadership to promote human rights and freedoms in Canada. Previous Liberty Award recipients can be viewed here.
Reg Robson Award

Named after a BCCLA past president and well known civil liberties advocate, the Reg Robson award is given annually to honour a community member who has demonstrated a substantial and long-lasting contribution to the cause of civil liberties in B.C. and Canada. This is the first, and longest standing, award given by the BCCLA. Meet our other Reg Robson winners.
Dr. Jennifer Wade has worked tirelessly for human rights locally and globally, contributing significantly to the cause of civil liberties and human rights in BC and Canada.Among her many activities, Jennifer is the co-founder of Amnesty International's Vancouver chapter, and a member of the Board of Directors for the Elizabeth Fry Society and SOS Children's Villages.

Unsung Hero Award

Dr. Muriel Groves, a BCCLA Board member since 2011, is being recognized this year with this special award. Muriel has quietly but powerfully guided the Association's work on mental health issues, including stewarding our work on involuntary admission and treatment in non-criminal cases.We owe her a debt of gratitude for her leadership on this issue, and are pleased to honour her today.

Liberty Awards

Liberty Award recipients are devoted to the cause of protecting and expanding hard-won democratic rights and freedoms; their collective contributions are invaluable—and essential—to the work of the BC Civil Liberties Association. The BCCLA began issuing these awards in 2012 to mark our 50th anniversary as an organization. Click here to meet our previous Liberty Award winners.

Excellence in Legal Advocacy – Individual

John Conroy, Q.C. is the recipient of this year's Excellence in Legal Advocacy – Individual award. John has been practicing law since 1972 in the Vancouver area and practices criminal defence, as well as constitutional, administrative, and civil law at all levels of court, including the Supreme Court of Canada.John has spent his entire career fighting liberty issues for prisoners. It would be difficult to imagine what the state of prison law would be in BC and Canada without his contribution. Additionally, he has acted in numerous cases on the issue of marihuana medical access regulations, as well as serving as counsel to the Vancouver Area Network of Drug users (VANDU) in the historic effort to keep safe injection site Insite open. John is also the 

founding President of Norml Canada, the National Organization

for the Reform of Marijuana Laws in Canada.

Excellence in Legal Advocacy – Firm

JFK Law Corporation is being awarded this year's Excellence in Legal Advocacy – Firm award. Known for their extensive expertise in Aboriginal Law, JFK is being honoured for their pro bono work on the BCCLA's Worm v. Canada case.BobbyLee Worm was held in solitary confinement for more than three and a half years while in federal prison, under a program known as the 'Management Protocol'. JFK Law Corporation worked tirelessly alongside the BCCLA to obtain justice for BobbyLee and to expose the unconstitutional practice of prolonged solitary confinement in the Canadian prison system. Two days after the suit was filed, prison officials released Ms. Worm from the program. Later that same month,  Correctional Services Canada announced that it would end its use of the program across Canada.
 

Excellence in Journalism

Ewen MacAskill, Laura Poitras, Barton D. Gellman, and Glenn Greenwald, the journalists who first revealed the extent of global surveillance activities, are the recipients of this year's award for Excellence in Journalism. Their work not only brought to public attention the information gathered by whistleblower Edward Snowden, but it continues to inform and fuel the public discourse around surveillance and privacy issues.June 2014 marks the one year anniversary of the Snowden revelations. The BCCLA is pleased to honor the group of journalists who helped give this young man's dissent a voice, a platform, and a context.
 

Excellence in the Arts

Franke James is the recipient of this year's Excellence in the Arts award. Franke has spent years producing original artwork inspired by social and environmental justice. Franke's artwork and books span print, TV, radio, and online mediums in Canada, the USA, and many other parts of the world. Outspoken on environmental issues, her works have come into conflict with the federal government – leading to the cancellation of her 20-city European art exhibition because of government interference from high-level bureaucrats. Her experiences as an artist facing muzzling and censorship by the federal government led to the publishing of her third book, Banned on the Hill, which chronicles her experience with free expression through eight "visual essays". Her focus on environmental and social justice, and her fight for free expression, are a few of the reasons she is this year's recipient.
 

Excellence in Youth Activism

The Fraser Valley Youth Society is being awarded this year's Excellence in Youth Advocacy award for their brave efforts to organize Abbotsford's first Pride Parade.The Fraser Valley Youth Society took initiative, demonstrated their bravery and leadership, and organized Abbotsford's first LGBTQ+ Pride Parade. Their hard work and determination meant that the May 25th, 2013 event was a success, attracting hundreds of marchers, hundreds more spectators, and paving the way for LGBTQ+ expression, inclusion, and pride in the city.