Hasan Alam, Member-at-Large on Executive Committee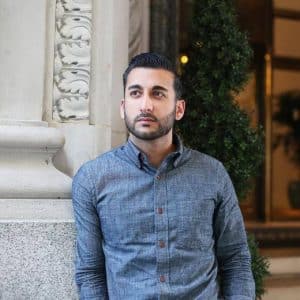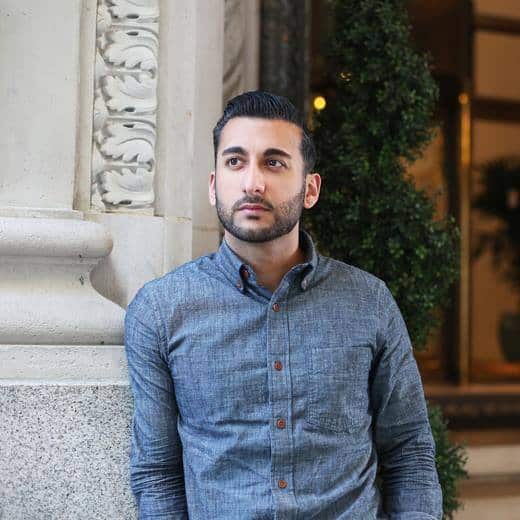 Hasan currently works as a Staff Lawyer at the BC Government and Service Employees Union, where, he advocates on behalf of workers and represents them in labour arbitrations and mediations. He is also the supervising lawyer for the Abbottsford Community Services Migrant Worker and Poverty Law Clinics. These programs are aimed at providing pro bono legal advice to individuals who are either temporary foreign workers in the lower mainland or cannot afford legal services otherwise.
Hasan is the Vice President of External Affairs for the Federation of Asian Canadian Lawyers, a diverse coalition working to promote equity, justice, and opportunity for the Asian community. In 2017, he helped to launch the Islamophobia Legal Assistance Hotline, a service aimed at providing free and confidential legal advice to anyone that has been discriminated against because they are Muslim or are perceived to be Muslim.
He received his Law degree from the University of Calgary and is a member of the BC Law Society. Prior to law school, he worked in Cairo, Egypt for the Canadian International Development Agency (CIDA). His role at CIDA involved working with local NGOs around issues of human rights, gender equality, and labour rights. He articled at the BC Public Interest Advocacy Centre, through which he gained experience in poverty and human rights law.
Haran Aruliah, Vice-President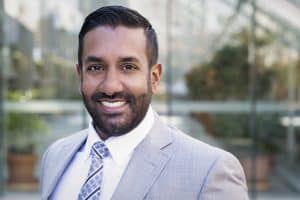 Haran is the CTO and in-house counsel for a Vancouver-based legal technology company. Prior to moving to BC he practiced as a criminal defence lawyer with Legal Aid Ontario for over seven years. He is also a software developer and continues to code today.
His career as defence counsel introduced him to seeking justice and protecting rights on an individual client level. He expanded that interest to include more systemic actions including being a founding member for both the campaign for collective bargaining rights of LAO lawyers (2011) and Comdu.it (2014), a volunteer network dedicated to sustainable development in war-affected regions of Sri Lanka. He currently serves as a Board Member for the Elizabeth Fry Society of Greater Vancouver and as a steering committee member for the Law Union of BC.
His interests in civil liberties and human rights focus on criminal law reform, privacy, and algorithmic accountability – particularly in how these intersect with Indigenous and racialized communities.
Derek Brackley, Treasurer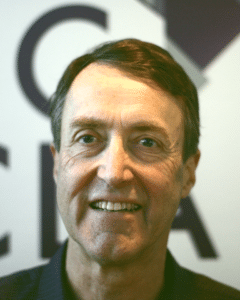 Derek was born to immigrant parents and raised in Vancouver. He grew up implicitly understanding that a society is defined by the way it protects the rights of vulnerable people and minorities. One of his first jobs was a youth worker in diversion programs for troubled youth. Now retired, he had a career with the federal government in policy related roles including program evaluation (regional lead), research on social policy issues such as labour market issues and the federal homelessness initiative.
Derek's was active in his professional union where he served as National Director for several years, including two years as National Vice President. He participated on Collective Bargaining teams, and was active on Finance and Constitution and Bylaws committees. Locally, he was a long time steward, founding director of BC/Yukon Local, and represented members at several departments in the grievance procedure with excellent results, including issues of harassment, and health and safety.
Derek volunteers with Leadnow and with the Wallenberg-Sugihara Civil Courage Society. Derek has an MA in Economics, with a focus on labour economics and labour relations. This came with an understanding that economics is all about how members of the society relate to each other. He enjoys self propelled outdoor activities including backcountry skiing, mountaineering, hiking and sailing.
Ian Bushfield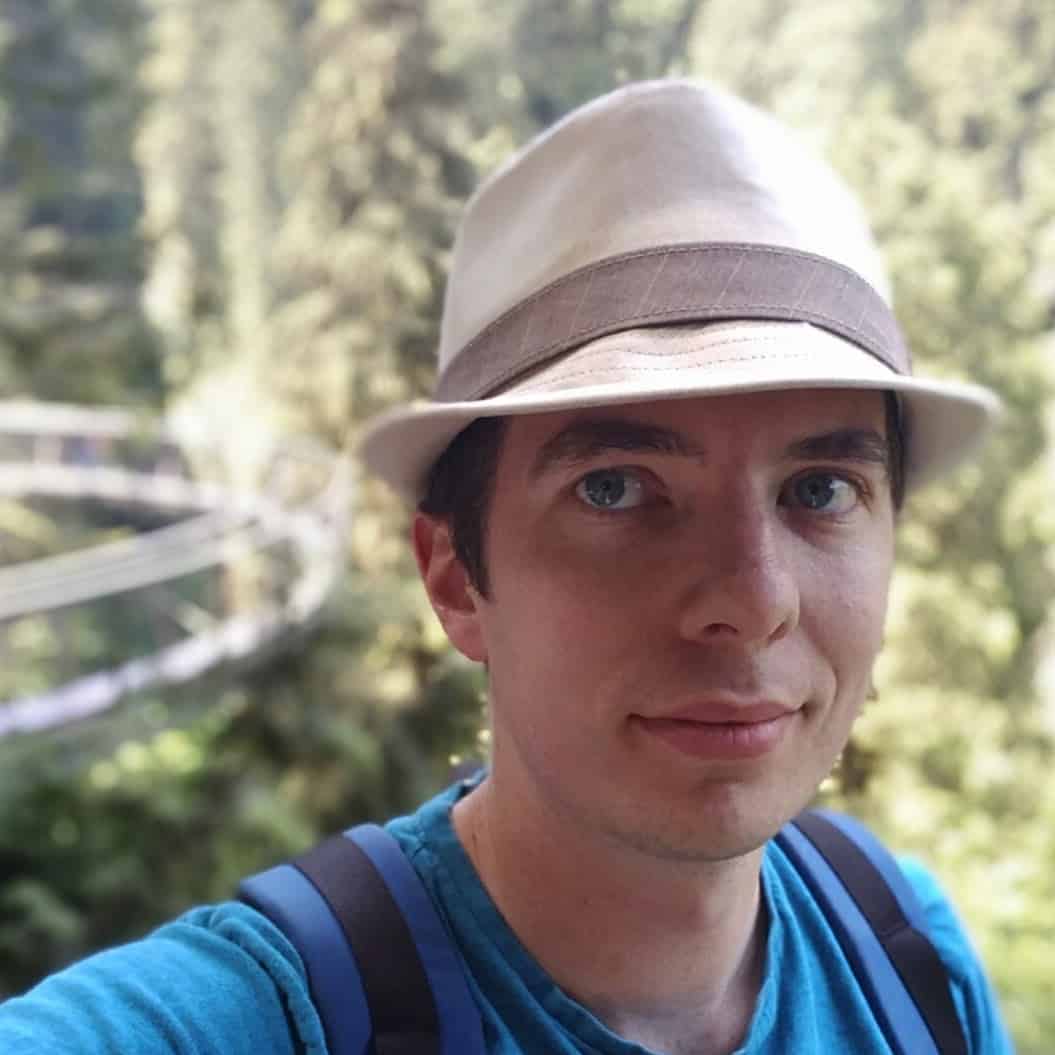 Ian Bushfield is an advocate for Humanism, science and social justice living in Vancouver. He is the current and was the first Executive Director of the BC Humanist Association. He co hosts the PolitiCoast and Cambie Report podcasts covering BC and Vancouver politics, respectively. He earned a BSc in Engineering Physics from the University of Alberta and a MSc in Physics from Simon Fraser University, and has taken BCIT courses in non profit management.
He helped found the U of A Atheists and Agnostics in 2007 and led the group until graduating in 2009. In 2008 the group successfully challenged the University's 100 year old convocation charge as it asked students to use their degrees "for the glory of God". From 2013 to 2015 he lived in the UK, first in Leeds then London where he worked on science advocacy and transparency campaigns at Sense About Science.
Joey Doyle
Joey Doyle is a lawyer and activist based in Coast Salish territory (Vancouver). He has been practicing law since October 2019 as a solo practitioner, focused mainly on legal aid criminal defence work. Joey is a founding member of the revived Law Union of BC, is a director of Lawyers' Rights Watch Canada, and is a director of the Association of Legal Aid Lawyers. He is also a veteran of various political campaigns, electoral and issues-based. Unifying all his activities is a desire to fight injustice and to stand up for people who are oppressed by the status quo institutions within our society. Joey is grateful for the opportunity to continue this fight as a member of the BCCLA Board of Directors.
Kevin Huang
Kevin is the executive director and co-founder of hua foundation, an organization with the mission of strengthening the capacity among East Asian diasporic youth, in solidarity with other communities, to challenge, change, and create systems for a more equitable and just future. His work centres on creating opportunities for racialized communities to participate in civil society and in social change agendas on their own terms. Kevin's work has influenced public policy and practices in areas of food security, neighbourhood planning, climate emergency, community engagement, and electoral reform. With this multi-sectorial set of experiences, Kevin is a frequent guest speaker and lecturer. Kevin often comments in the media on issues relating to ethnocultural foodways, Chinese-Canadian communities, Chinatown, race relations, and racial inequities.
As the executive director of a small non-profit, Kevin has experience directly working on and overseeing both the operational and programmatic parts of the organization. Having built several nonprofits from its beginnings, he now actively shares these experiences with others starting their own initiatives. Kevin has a keen interest in organization behaviour and how organizing and places of work can structurally be more equitable for people involved.
Kevin currently serves on committees with City of Vancouver, Vancity, Vancouver Foundation and advises a number of grassroots groups. Outside of his local community involvement and work, Kevin organizes to support the freedoms of people in Hong Kong and Taiwan. He spends his free time finessing family recipes and playing video games.
Lisa Kerr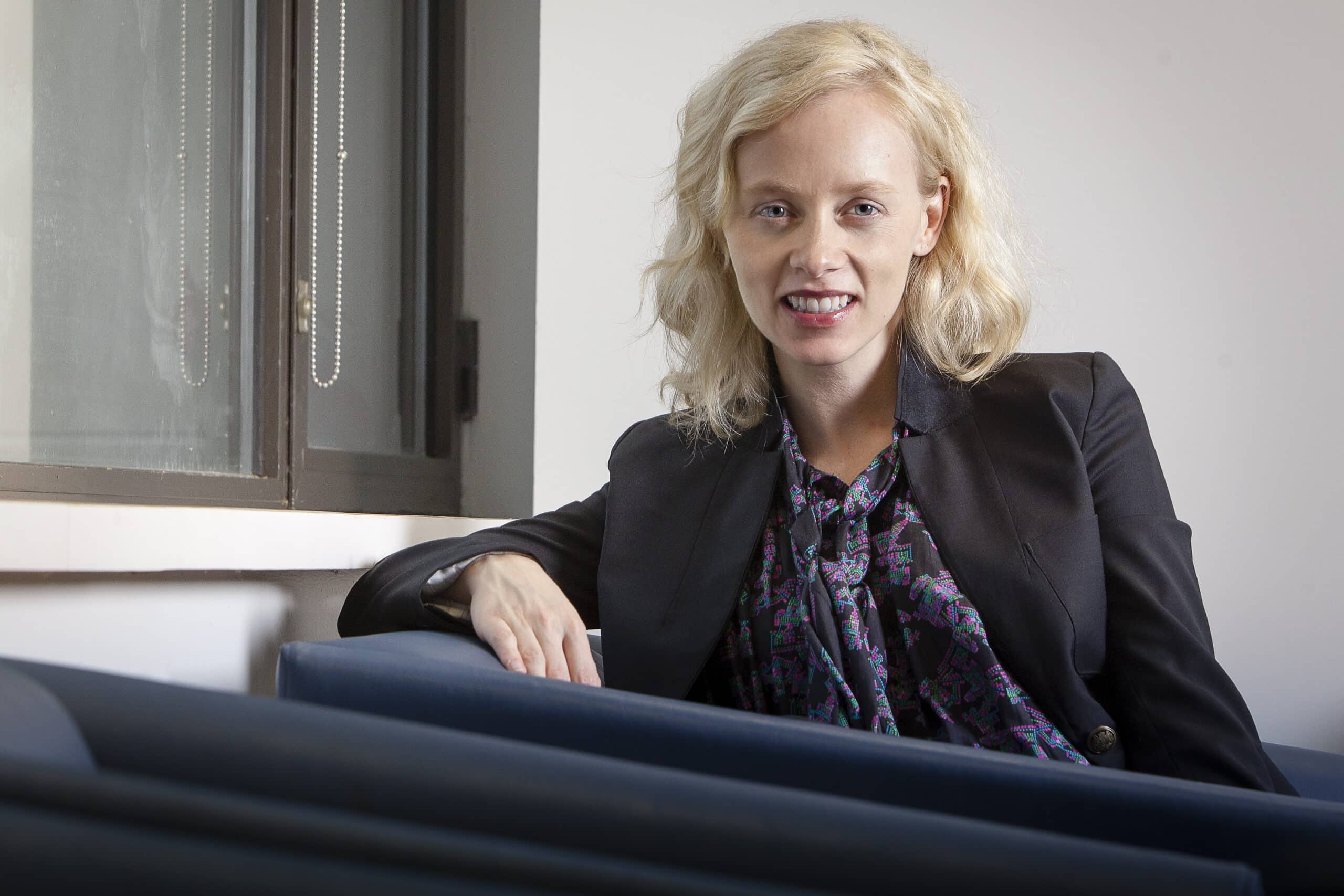 Dr. Lisa Kerr is an Assistant Professor at Queen's University, Faculty of Law, where she teaches courses on criminal law, sentencing and prison law. Lisa has previously worked as staff lawyer at Prisoners' Legal Services, Canada's only dedicated legal aid office for prisoners. For several years, she has worked with Pivot Legal Society on a campaign to decriminalize sex work. More recently, Lisa has been advising the Queen's Prison Law Clinic regarding the delivery of legal services to federal inmates. Lisa has long supported the work of the BCCLA and specifically its litigation aimed at the abolition of solitary confinement in Canadian prisons. During her doctoral studies at New York University, Lisa was named a Trudeau Scholar.
Jay Krishan
Jay Krishan has a B.A. in Sociology from SFU. He is the Executive Director of the PSAEE which is a non-profit organization engaged in facilitating the development of a representative public service. His work in this area has been informed by his own experience with hiring and employment processes. Jay's interest is in social systems with a mind orientated towards equity and equal citizenship. For this reason, definitions, interpretations, rationales, policies, and practices have been of great interest to him. He has worked to engage stakeholders in discussions on merit, hiring policies and barriers to entry and promotion for citizens of colour with an aim towards change.
Kyla Lee, Secretary
Kyla Lee's legal practice focuses on defence of driving-related offences, and alcohol-related driving prohibitions. Kyla is actively involved in her community. She is a member of the TLABC Criminal Law Committee, the Editorial Board for The Verdict, the Board of Governors, and a former member of the Executive Committee. Kyla represents the CBA on the Criminal Law Section executive, and formerly served on The Advocate's Society Criminal Law Practice Group. Kyla is the CLE Co-Chair and on the Board of Directors for the DUI Defence Lawyers Association. She also serves as a National Ambassador to the Universal Women's Network. In 2019, Kyla was recognized as one of the Top 25 Most Influential Lawyers in Canada. She was awarded the Universal Women's Network Indigenous Leader Award. Kyla was named the recipient of the DUIDLA BadAss award in 2019. In 2020, Kyla was named a regional finalist in the RBC Women Entrepreneur Awards. Kyla hosts popular YouTube series Cases That Should Have Gone to the Supreme Court of Canada, But Didn't! and Can You Fail It and the Driving Law podcast which spread legal education and awareness. She is the author of two textbooks published by LexisNexis, Cross-Examination: The Pinpoint Method and Immediate Roadside Prohibitions in Western Canada. Kyla is a proud Métis woman.
Kevin Millsip, Member-at-Large on Executive Committee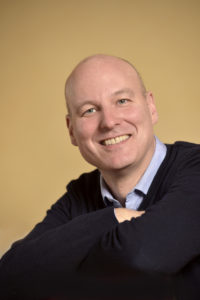 Kevin's work focuses on building capacity to advance social and environmental justice in Canada. He is the co-founder and Director of Next Up, a national leadership training program for young people committed to social and environmental justice across Canada. He served as the first sustainability Coordinator for the Vancouver School Board, where his work focused on student and staff engagement in sustainability initiatives, which included focused efforts on local food security, transportation and climate action. In this role he served on several advisory groups for the City of Vancouver's Greenest City Action Plan, the city's Local Food Action Plan and the Vancouver Park Board's Access to Nature Plan. She worked to make connections between the city's planning efforts and the sustainability work at the VSB.
Kevin has fundraising experience through his non-profit work and has served on funding advisory groups for the Vancouver Foundation, Vancity and The Small Change Fund.  He is a Dialogue Associate with SFU's Centre for Dialogue and has been guest faculty at the SFU Semester in Dialogue program. He is currently board chair for both the Canadian Centre for Policy Alternatives BC Office and the Theatre for Living Society. From 2002‑2005, Kevin served as a Vancouver School Board Trustee where his work focused on youth engagement, sustainability and advocating for proper funding for public education. He is currently on advisory committees for Upstream.net, The Centre for Civic Governance and rabble.ca.
In 1998 Kevin co-founded Check Your Head, an organization that has worked with over 65,000 young people to become involved in global justice issues in BC. He served as the Executive Director of Check Your Head until 2009. He also co-founded Get Your Vote On, a campaign to register new voters in BC. Previous to Check Your Head, he worked for Katimavik, a national program for young people age 18‑21. Kevin's formal training and education is in Theatre Arts, leadership development and facilitation for social change.
Karen Mirsky, President
I am a criminal defence lawyer in private practice. My work puts me in contact with a wide range of communities, including drug-using populations, prisoners, police agencies, those who are street-involved and persons from racialized and Indigenous communities. Early in my law career I worked for Pivot Legal Society as a volunteer and staff lawyer, primarily focussing on sex work advocacy in the legal context. In that role, I sat on civic committees and worked as media liaison and contact person. I chaired Pivot's Board of Directors from 2005-2007. From 2009-2013, I accepted a board position with PACE Society, a member-driven, sex worker support organization. I chaired the PACE Board for two years before leaving to focus on other aspects of my life. Outside of my law practice, I provide pro bono legal support to individuals protesting environmental issues and am well versed in the legal concepts underpinning civil disobedience and its role in society. I also provide legal support to those in Vancouver's sex-positive community. I identify as bi-sexual and polyamorous and am well versed in queer and trans identities and non-traditional relationship models.
Marc Shannon
Marc Shannon is currently based in Calgary, Alberta but was raised in Saint Boniface, Manitoba. He is fluent in English and French. Marc practiced law in Manitoba, Saskatchewan, Alberta and Québec. His principal areas of practice were labour law, employment law, human rights law, civil litigation, regulatory and legislative matters. Marc practiced extensively before federal courts, regulatory tribunals, human rights tribunals, labour tribunals and both labor and commercial arbitrators and mediators. He is very committed to the work of the BCCLA. Marc is a strong believer in the importance of human rights advocacy, and the BCCLA's work on prisoners' rights and criminal justice reform is particularly close to his heart. He is currently resigned from the active practice of law. Marc brings deep expertise with nonprofit and for-profit board governance. He has served on various non-profit boards including, Strive4education: board member (Current), Mountain View Academy: President of the board (past) and Franciscans of Western Canada: President of Trustees (Past). Strive4education helps provide funding for education for students in El Salvador. Marc is the parent of the partner of a current BCCLA staff member.
Paul Tétrault, Member-at-Large on Executive Committee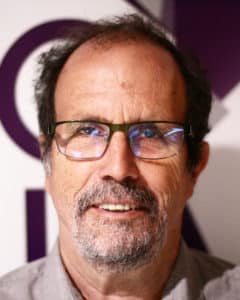 Prior to Paul's retirement, he had been employed as staff lawyer and national representative for CUPE, a large trade union, where he worked for the past 25 years. Before that he worked for a number of years as a youth worker and, prior to that, taught political science at a junior college in Montreal for five years. He has extensive experience advocating for workers and others in a number of different forums.  He graduated with a Bachelors in Commerce (Accounting) and Master of Arts (Political Science) from McGill University, and obtained his Bachelor of Laws from UBC.
As a community member, he has been involved in municipal politics with COPE and now ONECITY, as well as participating in housing co-op committees and parent committees at school. He was an active member of the BC Organization to Fight Racism and Vice Chair of the Board of the Farmworkers fundraising organization. Paul has been involved in international solidarity work, particularly Palestine solidarity work in a number of capacities (he was chair of the Middle East Working Group at the Vancouver World Peace Forum, 2006). He helped author the CUPE booklet "The Wall Must Fall". He founded and chaired the Trade Union Committee for Justice in the Middle East. Recently, he has been a fundraiser and organiser for the Free Omar Khadr Committee, as well as being active in the Seriously Free Speech Committee. He continues to have extensive contacts in the trade union movement and in community organizations.
Vanessa Wolff, Member-at-Large on Executive Committee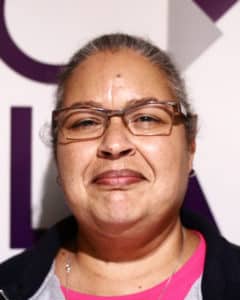 Vanessa Wolff is a National Education Representative for CUPE National. Her roles in the past 20 years have been Education, Health & Safety and Servicing Representative.
Prior to her current role, she was a CUPE member from Local 2316, Children's Aid Society of Metropolitan Toronto, the largest Child Welfare Agency in North America, where she worked in a variety of roles and was the chair of the Health & Safety Committee on the Executive Board. Vanessa was also instrumental in organising all social service agencies in Ontario to get certified Health & Safety training for their committees through the Workers Health & Safety Centre.
As a former foster parent of special needs children, she is very much aware of the struggles that exists in the school systems between services that are needed for the children; lack of proper support systems for mental health issues; and balancing the rights of workers for a safe workplace and a job.
Vanessa, who immigrated from the Netherlands, worked with the Ministry of Justice in Holland where they developed various systems to protect workers from violence in the workplace.
Vanessa is also an advisor for the CMHA on promoting the CSA National Standard on Psychological Healthy & Safe Workplaces.
| | | |
| --- | --- | --- |
| Presidents | From | To |
| Karen Mirsky | 2021 | Present |
| David Fai | 2020 | 2021 |
| Caily DiPuma | 2019 | 2020 |
| Lindsay Lyster | 2016 | 2019 |
| Caily DiPuma | 2016 | 2016 |
| Lindsay Lyster | 2012 | 2016 |
| Robert Holmes | 2008 | 2012 |
| Jason Gratl | 2005 | 2007 |
| John Russell | 2003 | 2005 |
| John Dixon | 2001 | 2003 |
| Craig Jones | 1999 | 2001 |
| Andrew Irvine | 1998 | 1999 |
| Kay Stockholder | 1995 | 1998 |
| Andrew Wilkinson | 1993 | 1995 |
| Phil Bryden | 1990 | 1993 |
| John Dixon | 1984 | 1990 |
| David Copp | 1983 | 1984 |
| Reg Robson | 1981 | 1983 |
| Kit Rigg | 1980 | |
| Bill Deverell | 1979 | |
| James Dybikowski | 1977 | 1978 |
| Kit Rigg | 1976 | |
| Dave Robertson | 1975 | |
| Reg Robson | 1971 | 1974 |
| John Stanton | 1969 | 1970 |
| Bob Rowan | 1968 | |
| Sidney Simons | 1967 | |
| Dr. James Foulks | 1963 | 1966 |
| Reverend Phillip Hewitt | 1963 | |
| | | |
| --- | --- | --- |
| Executive Directors | From | To |
| Harsha Walia | 2020 | 2021 |
| Josh Paterson | 2013 | 2019 |
| David Eby | 2008 | 2013 |
| Murray Mollard | 2001 | 2008 |
| John Westwood | 1988 | 2001 |
| John Russell | 1980 | 1988 |