Since being tabled into the parliament, Bill C-51 (now a law) has not been without controversy. In particular, provisions restricting protest rights and freedom of speech have attracted criticism from a number of human rights organizations, including the UN Human Rights Committee. What are the implications of such laws in academic institutions, especially universities, which are considered a bastion of free speech? Do laws such as Bill C-51 and other hate speech laws in Canada play an important role in reducing hate crimes and protecting National Security, or do they lead to a chilling effect, where even legitimate political discussions are silenced. In particular, how do these laws impact student organizations on campus which take positions on polarizing political issues, such as those involved with BDS and other Palestinian solidarity movements?
Join us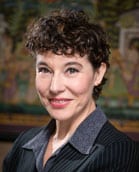 for a discussion with Michael Vonn, policy director at BC Civil Liberties Association, on Thursday, September 22, 2015 to discuss these important questions. The event will be held on September 24, 2015 at SFU  from 5:30 pm to 7:00 pm and it is an internal discussion for (members of?) SFPIRG, Out On Campus and Women's Centre.
Exact location to be announced.