Performance Works Theatre, Granville Island
6:00 pm-9:30 pm 
We invite you to join us...
Ticket Enquiries: Please contact Stefanie Ratjen at 604-630-9750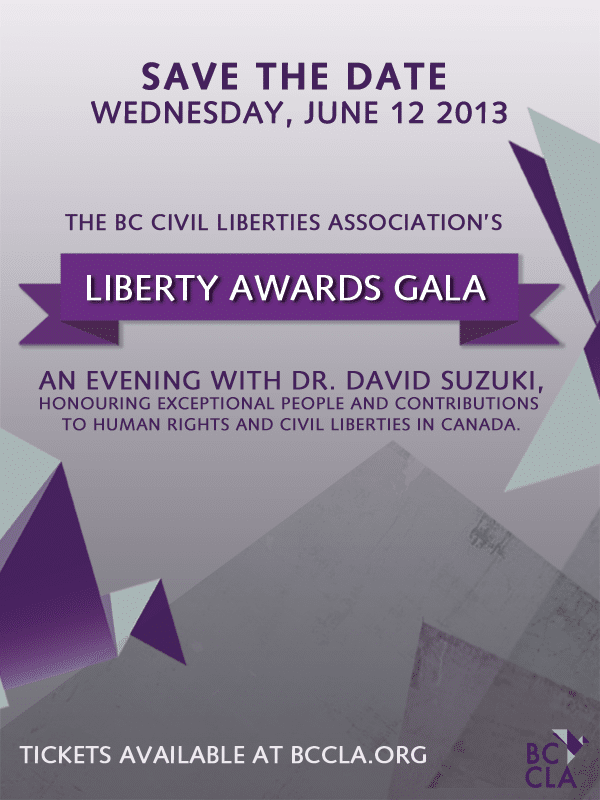 The Liberty Awards Gala will be held to honour exceptional contributions to the fields of human rights and civil liberties in Canada.  Celebrating excellence in legal advocacy, journalism, the arts and youth activism, the Liberty Awards bring together Canada's preeminent social justice champions.

As the premier fundraising event of our calendar, this evening includes a catered reception, silent auction, entertainment, and keynote address. Charitable receipts will be issued for the maximum allowable amount and issued by August 15, 2013.
The BC Civil Liberties Association members and supporters represent the best of Vancouver and British Columbia's legal, philanthropic, media and arts community. We invite you to join us for this special celebration.