The Dying with Dignity organization will be hosting a rally in support of the BCCLA's Carter case on March 4th. We invite you to join along, showing your support for medically assisted dying, and our clients.
The 'Carter' Case Resumes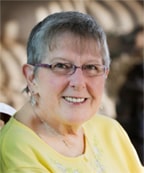 The BCCLA filed a lawsuit in April 2011 to challenge the laws that make it a criminal offense to assist seriously and incurably ill individuals to die with dignity.
In June of 2012 The BC Supreme Court ruled in favour of the BCCLA, finding that the prohibition violated the rights of the seriously and incurably ill, and gave the government a year to revise the laws. In July of 2012 the Government of Canada decided to appeal the ruling.
The family of our lead plaintiff, Gloria Taylor, who passed away in the fall of 2012, will be there to mark the start of the hearings.
Show your support
Allies of this case will be gathering in Vancouver and Victoria to take part in a rally that aims to show support for Gloria's family, and the right to die with dignity.
March 4, 2103 at the North West corner of the Court House at 9:00 a.m.
800 Hornby Street.

View Larger Map
March 4, 2013 at the Legislative Building at 10:00 a.m.
For further information on the rallies from the Dying with Dignity organization, click here.
Contact  1-800-495-6156 or [email protected] for further information or to confirm your attendance.
Preparations for the rally
Sign making will be held in advance of the rally by our partners at the Dying with Dignity organization. You can meet other supporters of this cause and prepare for the rally at this event. Click here for more information.
Dying with Dignity invites all rally attendants to join them after the rally for refreshments and a chance to meet and connect with others who are willing to speak out for the right to end-of-life choice.
Further Resources
The BCCLA has a number of resources related to this case.