Gloria Taylor, the 64 year-old woman who fought courageously to change Canada's law on assisted dying, died on Thursday, October 4th, 2012. Gloria had ALS, also known as Lou Gehrig's disease, and was the lead plaintiff in the B.C. Civil Liberties Association's death with dignity lawsuit.
The B.C. Civil Liberties Association was profoundly touched by Gloria's heroism, determination and generosity. Even as her own body failed her, Gloria fought tirelessly so that all Canadians would have choice and compassion at the end of life.
Gloria's Legacy
Gloria's dream of legal change for herself and all Canadians was realized in June when the B.C. Supreme Court ruled that the right to die with dignity is protected by the Charter of Rights and Freedoms, and granted Gloria a personal exemption allowing her the right to seek a physician-assisted death. The case was a major victory for choice and individual rights at the end of life.
Share
Gloria will be dearly missed by her family and by the many people whose lives she touched. We invite you to share your memories of Gloria and your condolences for her family below.
Both public and private comments are welcome. Please indicate in your comments if you would prefer to have them remain private, and we will ensure that they are appropriately directed to her family.
Life
Gloria was a daughter, sister, mother, grandmother, postal worker, residential care worker, motorbike enthusiast and health advocate. Although Gloria was frequently in the public eye in her final years of life, she often remarked that she was "just a small town girl" unaccustomed to public attention.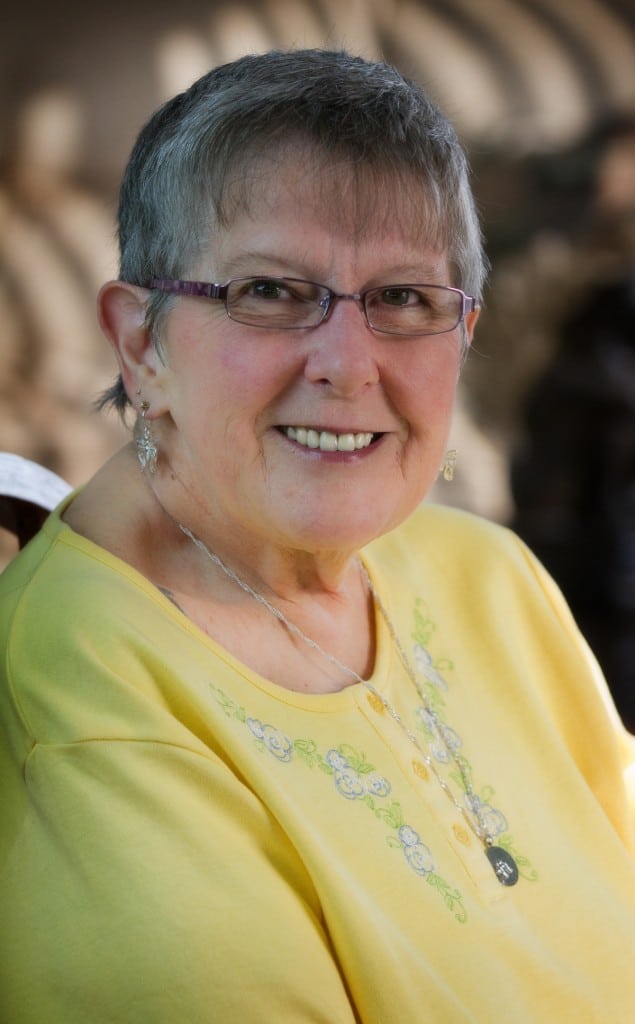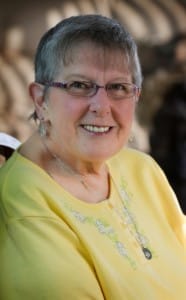 She was born and raised in Castlegar, B.C and lived most of her life in Westbank, B.C.. She was one of four sisters in an extremely close-knit, high-spirited family. Her mother, a former hospice coordinator and lifelong volunteer for various worthy causes, was her inspiration for trying to make a difference in the world. Gloria was a mother of two beloved sons and a grandmother to a cherished 12 year-old granddaughter.
Gloria was constantly trying to make the world a better place for those around her. After she was diagnosed with ALS, Gloria founded a Kelowna support group for people living with ALS and she was actively involved in raising money for groups that support people who are living with ALS and their caregivers.
Gloria died suddenly and unexpectedly from an infection.  Due to the acute nature and brief course of her illness from the infection, Gloria did not need to seek the assistance of a physician to end her life. In the end, Gloria's death was quick and peaceful. Gloria died in hospital, with her mother and a close friend by her side.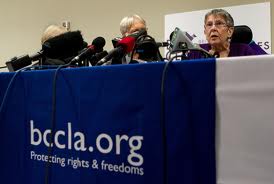 Gloria's family told us that until the moment she died, Gloria firmly believed that all Canadians should have choice in dying. Gloria and her family were extremely grateful that the B.C. Supreme Court granted Gloria the choice to decide how and when she would die. Gloria was able to live her final days free from the fear that she would become trapped in a body that had failed her; she was able to face her illness with dignity and grace.
The B.C. Civil Liberties Association has been moved by Gloria's spirit of courage and determination. We are honoured to continue her fight for autonomy at the end of life.
We thank you for your show of  support.