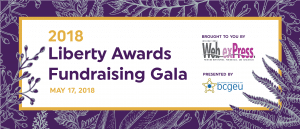 It's our favorite night of the year!
The Liberty Awards Gala honours exceptional contributions to human rights and civil liberties in Canada.
The BCCLA's 2018 Liberty Awards Gala is coming up on May 17, 2018 at the Villa Amato in Vancouver, BC from 6 – 10 pm!
Tickets are  SOLD OUT!
If you would like to attend this celebration but tickets are cost-prohibitive, contact us to be matched with tickets generously gifted by members and sponsors.
Become a table patron! Purchase a table and support our work all year long. A full table is $2000 for 10 seats. Being a table patron means priority seating, recognition in our program, wine at your table, and more.
---
What can you expect? A celebration!
Every year we are working to refine our program to concentrate on the things that matter- celebrating our incredible award winners, connecting with our community, and raising money to support our mission.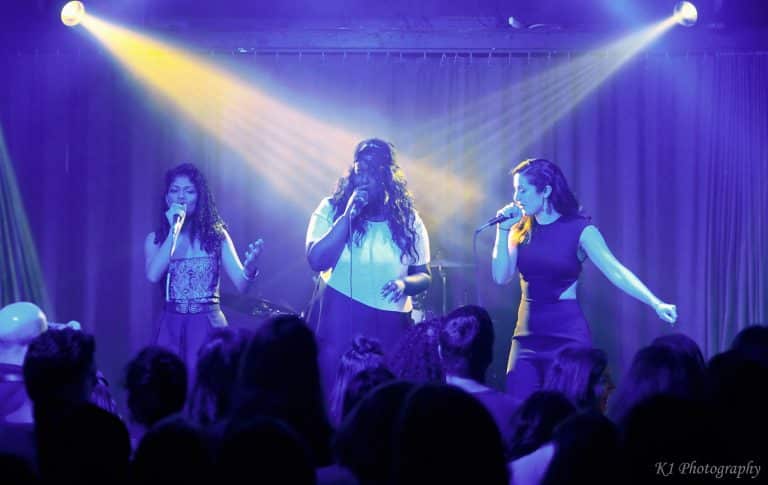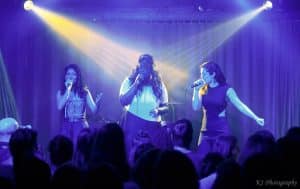 This year's Liberty Awards Gala will be held at the Villa Amato, home to the gelato headquarters of Mario Gelati! Guests can expect a cocktail hour on the patio, delicious catered dinner and dessert, a short inspiring program celebrating the 2018 Award winners, and dancing with Vancouver's own Laydy Jams!
The evening runs from 6 pm to 10 pm with plenty of time for socializing, meeting new people, and dancing.
The fun doesn't end there – our raffle draw this year is better than ever.
Lucky winners will get to take home prizes ranging from a stay at Harrison Hot Springs to a state of the art light fixture of your choice from Bocci design.
Check out our photo gallery from our past Galas to see what's in store for you!
---
Meet our Award Winners
The BCCLA is delighted to honour the 2018 Liberty Award recipients for their outstanding leadership to promote human rights and freedoms in Canada. From helping to free the wrongfully detained or imprisoned abroad, to confronting racial bias in policing and overreaching national security practices, to defending the rights of investigative journalists,
the Liberty Award winners showcase the significant gains that can be achieved through dedicated and passionate work. 
Learn more about their incredible achievements
here.
---
---
Seating: Table purchasers are assigned reserved seating. Individual purchasers can request to be seating with friends on the ticketing page.
Tax receipt: Individual ticket purchasers will receive a tax receipt for the eligible portion of ticket(s) if a mailing address is provided.
Food: The Liberty Awards menu includes a three course meal with vegetarian or vegan offerings by special request.
Accessibility: We provide American Sign Language interpretation, and the Villa Amato is wheelchair-accessible. If you have other accessibility requirements, please contact our office, 604-630-9748. We would like to accommodate your needs.