Iman Baobeid, Communications & Development Volunteer
Iman is a graduate student and artist born in Yemen and raised in a myriad of countries including Nigeria, Mozambique, and Bangladesh. She is currently completing a Master's in Gender, Race, Sexuality and Social Justice at the University of British Columbia. Her research centers on a historical examination of the socio-legal implications of the reunification of South Yemen and North Yemen on the social realities of Yemeni women. Complementing her research, Iman's art touches upon topics of social justice and gender within Yemeni society, and emphasizes the richness of Yemeni culture and history. In addition, she holds a Bachelor's degree in Sociology and Law from the University of British Columbia.
Jennifer McDermid, Communications & Development Volunteer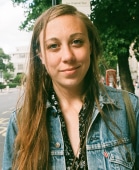 Since graduating with a degree in Psychology and Sociology from the University of British Columbia in 2012, Jenn has been working and volunteering at a wide-range of different non-profit organizations and groups across the city. In particular, she has spent time working with the Downtown Eastside Women's Centre, Megaphone Magazine, and the Vancouver Native Housing Society. More recently, she has started her own non-profit organization called the Downtown Eastside Women's Art Collective, which aims to connect and empower self-identified women through art. Jenn is particularly interested in homelessness and the criminalization of poverty, Indigenous and Women's rights issues, and the intersection between social justice and the arts. Jenn is currently back in school working on a Social Work degree with a special focus on social policy and community development.
Lenée Son, Communications & Development Volunteer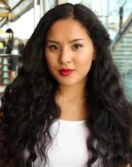 Lenée is a fourth year student completing a Bachelors of Journalism, minor in Sociology, and a certificate in NGO and Non-profit studies. After graduation, she intends on pursing a master degree in communications, gender, and women studies.
Outside of school, Lenée is a freelance multimedia journalist and documentary filmmaker and has contributed to publications such as rabble.ca and Multimedia Photojournale. Especially as a second generation survivor of genocide, Lenée is passionate about promoting and supporting human rights through her work. She is most interested in exploring under-reported social, environmental, economic, and political issues within her community as well as around the world.
Victoria Tortora, Communications & Development Volunteer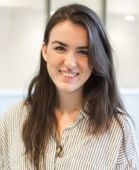 Victoria Tortora joined the BCCLA team this fall as one of their Communications and Development Coordinators. She is a third year Political Science Major at Simon Fraser University and hopes to become an employment lawyer. Outside of school, Victoria is passionate about volunteering with organizations that focus on assisting marginalized groups and protecting civil liberties. Other issues that are important to her include advocacy for environmental sustainability, gender equality, poverty alleviation and political engagement.
Do you want to get involved in protecting and promoting civil liberties in Canada? Volunteer with us!