Meet our wonderful volunteers helping with our communications and development work. They will be with us for the 2016 winter quarter.
Batya Miriam Taveira, Communications & Development Volunteer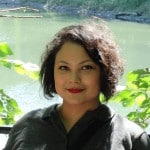 Miriam is an undergraduate student completing a degree in Philosophy and Political Science, she has also completed a diploma in Criminology. Miriam was born and raised in Brazil, and lived in the U.S.A. before relocating permanently to Canada in 2008. She has volunteered with a number of non-governmental and student organizations, with a particular focus on LGBTQ rights and advocacy.
Miriam is interested in social issues related to sex and gender, race and ethnicity, and human and civil rights. She is particularly interested in racial profiling and other forms of law enforcement misconduct, minority and women's rights, and the criminalization of mental illness.
Junna Hagiwara, Communications & Development Volunteer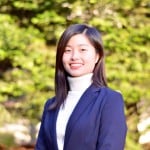 Junna is a second year student at UBC majoring in International Relations with a focus on Gender Race Sexuality and Social Justice. She has experience in fundraising and organizing a group volunteer trip twice to Eastern Japan after the 2011 Earthquake and Tsunami, to directly help victims of the disaster.
After coming to Canada from Japan to study the global issues surrounding inequality, Junna strongly felt that there is a lack of energy in her home country in protecting women's and minority rights, and has thus developed a passion to create accessible spaces for marginalized people. After graduation, Junna hopes to obtain a Bachelor of Education to become a teacher.
Mary Caple, Communications & Development Volunteer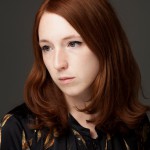 Mary is pursuing graduate studies in the University of British Columbia's Science and Technology Studies Program, where her research deals with surveillance, data, and immigration detention in Canada. She holds a Bachelor of Arts (Honours) in History from Concordia University, where she was valedictorian of her graduating class.
Since moving to Vancouver from Montreal in 2015, Mary has been applying her extensive administrative and programming experience volunteering at UBC's Sexual Assault Support Centre, the Immigrant Services Society of British Columbia, and a variety of campus initiatives.
Garima Sood, Communications & Development Volunteer
Garima's longstanding commitment to working for the most marginalized communities around the world stems from her undergraduate studies in Political Science at Concordia University and her work and personal experience in Nigeria, India and North America. As an undergraduate student, she did an internship with an NGO in Nigeria where she organized a HIV/AIDS and reproductive health campaign.  After graduating she worked as a child rights policy consultant in New Delhi; she assisted in drafting policy documents to guide legislative and law enforcement practices regarding missing children, child labour, and human trafficking. Since moving back to Canada in 2014, she has been working in Vancouver's Downtown Eastside with Carnegie Outreach, connecting vulnerable and at risk individuals to housing, health services and government social services. Garima strongly believes that demographic vulnerabilities are rooted in fractured social fabric and ineffective infrastructure that obstruct people's connection to themselves, their families and their communities. She therefore hopes to find alternative frameworks to resolve persevering setbacks by pursuing further studies in public policy and community planning.
Do you want to get involved in protecting and promoting civil liberties in Canada? Volunteer with us!