By Dylan Mazur
NOTE: This resource is for informational purposes only, and does not constitute legal advice. If you are arrested for contempt of court, contact a lawyer.
On January 7, 2019, fourteen people were arrested at the checkpoint on Gidumt'en Territory, a part of the Wet'suwet'en Nation. The majority of those arrested were charged with contempt of court for allegedly breaching the injunction granted to Coastal GasLink in December of last year.
This resource guide will be answering the following questions that have emerged since the arrests:
What is an injunction?
What is contempt of court?
What are your rights when you go to court on this charge?
Before I answer these questions, I want to set out some of the legal context for the territories on which the arrests took place. No treaty has been concluded between the Crown (i.e. the federal or provincial government) and the Unist'ot'en or any of the Wet'suwet'en with respect to their territories. Therefore, their land rights continue unextinguished.[1] As has been recognized in a series of Supreme Court of Canada cases,[2] what is known in Canadian law as "Aboriginal Title" includes the right to use, manage, possess land, and to decide how land is to be used. Aboriginal Title also means that the Crown must obtain consent from the First Nation to use that land. In turn, the First Nation can exclude the Crown and others from using the land.
The clans of the Wet'suwet'en have governed and controlled their territories for thousands of years prior to the Crown's arrival to assert its claim in 1846. Wet'suwet'en laws and governance system operated prior to the arrival of the Crown, and have continued to operate since. The Unist'ot'en have, according to Wet'suwet'en law, adopted the Unist'ot'en Declaration, which is direct evidence of the Wet'suwet'en's continuous governance and control over their territories.
While we recognize Wet'suwet'en law and governance system, the information below relates to Canadian law and legal system, under which the people arrested on Gidumt'en Territory will be prosecuted.
Read the full guide here: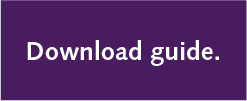 ---
[1] See Calder et al. v. Attorney-General of British Columbia, [1973] S.C.R. 313.
[2] See Delgamuukw v. British Columbia, [1997] 3 S.C.R 1010 and Tsilhqot'in Nation v. British Columbia, 2014 SCC 44.