The BCCLA is urging the Parole Board of Canada, the Ontario Parole Board, and la Commission Québecoise des Liberations Conditionnelles to use every appropriate legal mechanism to expeditiously conditionally and compassionately release as many incarcerated people as possible to prevent the spread of COVID-19 in correctional facilities. We recognize this will not be an easy task. It will require a balanced approach to address the health risk to the imprisoned against the potential risk to public safety, however, it is a necessary step in preventing the spread of COVID-19.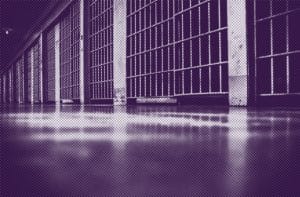 We are deeply concerned about the health and wellbeing of people who remain behind bars. Even with the additional COVID-19 hygienic measures, correctional facilities remain unsanitary, overcrowded, and filled with individuals with chronic health conditions. The already limited access to healthcare professionals and mental health services for inmates has been further impacted by COVID-19 preventative measures. With the suspension of visits from the legal counsel, families, friends and volunteers, temporary absences, and work release programs, we are worried about the strain on the mental health of people currently incarcerated.
[button href="https://act.bccla.org/email-sign-up" style="flat" size="medium" color="#d0d6da" hovercolor="#481c5f" textcolor="#000000″ texthovercolor="#ffffff"]Want to stay informed about our work defending the rights of incarcerated people? Sign up for our newsletter.[/button]
Additionally, we urge the Federal and Provincial Parole Boards to temporarily waive conditions of parole that could impact a parolee's ability to remain in the community. For example, given the current state of the economy, to ask a parolee to find and maintain employment is unrealistic and counterproductive to reducing the prison population. Furthermore, it is essential that individuals on parole be provided with the necessary emergency financial support. Many of these individuals will not qualify for Employment Insurance, and may not be eligible for the current financial assistance being offered by both Federal and Provincial governments. These individuals will need to buy food, pay bills, and assist their families in coping with the financial fallout from this pandemic.
We are calling on the government to take action and prioritize the health needs of all people living in Canada in their efforts to fight the spread of COVID-19. It will take a village to combat the spread of this virus and no one should be left behind.