Iman Baobeid, Communications and Outreach Manager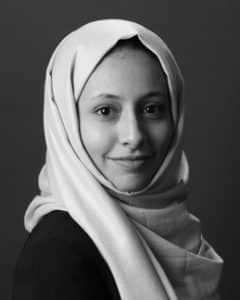 Iman Baobeid joined the BCCLA while completing an MA at the Social Justice Institute at the University of British Columbia. She brings a background in outreach and communications from her previous work at the Equity & Inclusion Office at UBC, substantive volunteer experience with the BCCLA, UBC Go Global, and as a graphic designer with the "Yemen Speaks" Conflict Testimony Campaign.
Iman's academic work centres on post-conflict nation-state transformation in Yemen where she studies the impact of legal and institutional shifts on gender relations. She examines the formation of gendered legal subjectivities and their entanglement in the re-articulation of Islamic law in the Yemeni nation-state. She's particularly passionate about issues of migrant justice, transitional justice, Islamophobia, and structural oppression in Canada.
Born in Yemen, she moved to Vancouver in 2011 to pursue a BA in Sociology and Law & Society at UBC. In addition, she is an artist and storyteller and is constantly exploring new ways to utilize art and design for social justice.
Latoya Farrell, Articling Student
Latoya Farrell is a recent addition to the BCCLA team from Edmonton, AB. She graduated from the University of Saskatchewan – College of Law in 2018, completing her final year abroad at the University of Birmingham in England where she focused on Human Rights and Criminal Justice. Prior to that, Latoya worked as a Multicultural Liaison with the Fort McMurray Catholic School District helping Aboriginal and newly immigrated students to successfully complete High School.
In 2009, she graduated from the University of Alberta – Augustana Faculty with a B.A in Sociology and a B.A in Studio Foundations. She has volunteered as a Youth Coordinator with the National Black Coalition of Canada, developing youth programs for the African-Canadian community. She is also an accomplished artist and has been featured in various shows around Edmonton.
Latoya has been hired by the BCCLA as staff lawyer and will commence in that role when she completes her articling.
Amy Gill, Executive Coordinator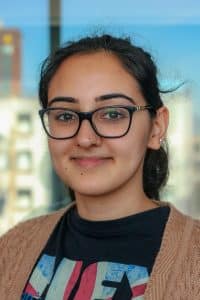 Amy Gill joined the BCCLA as an Executive Coordinator in 2018 after completing a BA at the University of British Columbia with a Double Honours in English Literature and Political Science. Her academic interests includes political theory (particularly postcolonialism and decolonization), diasporic literature, and interculturalism in popular culture. Amy also has previous experience working as the President and Letter Writing Coordinator for the UBC Chapter of Amnesty International, where she was active in organizing events and activism opportunities on campus to raise awareness about human rights abuses in Canada and abroad. Amy is passionate about social justice, community organizing, and the oxford comma.
Jessi Halliday, Litigation and Operations Coordinator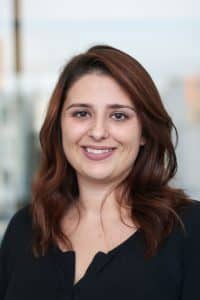 Jessi joined the BCCLA in February of 2016 as the Legal Administrative Assistant. At present, she is our Litigation and Operations Coordinator. Although she mainly provides support to the legal team, her role includes supporting all other departments, as well as providing general reception services. Jessi's educational background includes a Communications Certificate and a Legal Administrative Assistant Certificate, both of which were obtained from Douglas College. Her past vocational experience includes working as a support worker for children and youth with developmental disabilities and behavioural conditions. Most recently she was a Legal Assistant at Farris, Vaughan, Wills and Murphy LLP, where she provided assistance to a team of lawyers whose practice focused on constitutional, aboriginal and administrative law matters. Jessi's experience as a legal assistant includes work at all levels of court throughout British Columbia, as well as the Court of Queen's Bench of Manitoba, Court of Queen's Bench of Alberta, and the Supreme Court of Canada.
Mark Hosak, Director of Community Engagement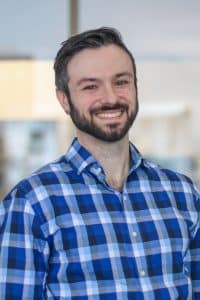 Mark Hosak joined the BCCLA in 2018. He brings a background in fundraising, communications, and organizing from his previous experience with the Juvenile Diabetes Research Foundation, various progressive political campaigns and work as a Legislative Assistant to a Member of Parliament. His past campaigns have included advocating for wild salmon protection, for veterans pension rights and against climate change.
Mark holds a Masters of Political Management from Carleton University and a BA Hons in Political Science from Simon Fraser University. His work focused on applied campaign theory and political narrative development.
Maggie Knight, Acting Executive Director
(home position: Managing Director)
Maggie Knight joined the BCCLA in 2017, and was appointed Acting Executive Director in August 2019. Her regular position is Managing Director.
Maggie has over a decade of experience advocating for human rights and environmental justice. An experienced political strategist, she's built expertise in leading and growing organizations engaged in cutting-edge advocacy through work in BC, Québec, and Nova Scotia.
She served as President of McGill's undergraduate student union during the 2012 Quebec student strike, led the organizational development of start-up political advocacy non-profit Leadnow.ca as their first Managing Director, and was active for several years in national and international climate policy and justice movements. Before joining the BCCLA in 2016, she led communications and operations at RADIUS, a start-up social innovation lab and venture incubator housed at Simon Fraser University. As the BCCLA's first Operations Director, she led the modernization of the BCCLA's operations, refined the organization's financial strategy, oversaw organizational development during a period of team expansion, and led the complex relocation of the BCCLA's head office.
She holds a BASc in Environment (Honours) and Economics from McGill University and is the recipient of numerous awards for academic achievement and community advocacy. She has served on several non-profit boards and volunteered with many organizations, including Journalists for Human Rights, Canadian Friends Service Committee, Amnesty International, and the Sierra Youth Coalition.
Maggie is passionate about transforming structural injustices and building people-powered movements that can hold governments accountable. She was raised on unceded Lekwungen and W̱SÁNEĆ territories in Victoria, BC.
Emily Lapper, Senior Counsel (Litigation)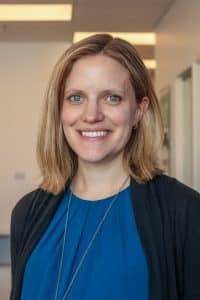 Emily Lapper joined the BCCLA as senior counsel in 2018. Prior to joining the BCCLA, Emily worked in the Vancouver office of Norton Rose Fulbright Canada LLP (formerly, Bull, Housser &Tupper LLP) where she maintained a civil litigation practice encompassing both commercial and public law.  Emily has acted as counsel in cases involving Indigenous consultation, administrative law and procedure, local government law, unreasonable search and seizure under s. 8 of the Charter, the right to access to medical marijuana, the availability of s. 24(1) Charter damages, and criminal sentencing. Emily has argued before all levels of court in British Columbia, appeared before the Court of Appeal for Ontario and Court of Appeal of Alberta, and has argued in the Supreme Court of Canada.
From 2012-2013, Emily served as a law clerk to Justice Rosalie Silberman Abella at the Supreme Court of Canada.  From 2010-2011, she served as a law clerk for Justice K. Smith and Justice Kirkpatrick of the Court of Appeal for British Columbia. Emily is a graduate of the University of Victoria Faculty of Law.
Meghan McDermott, Acting Policy Director,
Staff Counsel (Policy)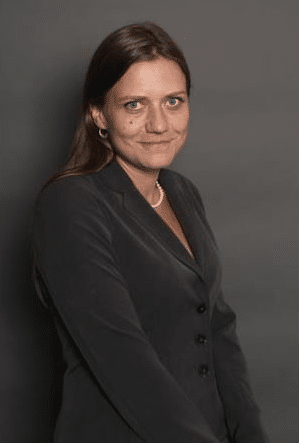 Meghan McDermott joined the BCCLA as staff counsel in March of 2017. With a B.A. in philosophy from Concordia University, her compassion and curiosity drove her to study law at the University of Victoria so that she could collaborate with others to pursue law reform in the interest of enhancing social justice. She has an LL.M. from the University of Edinburgh where her studies focused on whether parties to the United Nations Framework Convention on Climate Change have a responsibility to share the benefits of their forestry-related activities with local and Indigenous communities. Prior to joining the BCCLA she worked for many years as an advisor with the government of British Columbia, developing environmental and health policy and legislation. She has also provided legal services for the government of Ontario and interned as a legal analyst with the Dullah Omar Institute for Constitutional Law, Governance and Human Rights in South Africa.
When she isn't working, Meghan can usually be found gardening or exploring the city with her dogs. She loves current affairs, arts and culture and volunteers as an executive with the board of Island Mountain Arts, a unique gallery and school of the arts in the Cariboo.
Grace Pastine, Litigation Director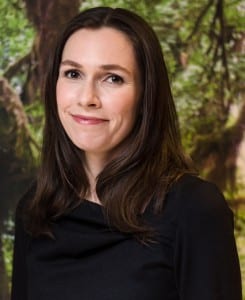 Grace Pastine is the Litigation Director for the B.C. Civil Liberties Association. Grace conducts litigation and oversees the management and strategic direction of the legal activities of the BCCLA on a broad range of civil liberties cases.
She has directed over 70 high profile cases for the BCCLA on issues including freedom of speech and expression, national security issues, access to governmental information, police misconduct, privacy rights, women's rights, voting rights, right to counsel and prisoner rights. She has appeared as counsel or co-counsel for the BCCLA at public inquiries and at all levels of court, including the Supreme Court of Canada.
Grace was counsel for the BCCLA at the Braidwood inquiry, a public inquiry established to inquire into the death of Robert Dziekanski, a Polish immigrant who died after he was tasered five times by the police at the Vancouver airport. That inquiry led the provincial government to announce the establishment of a civilian-run investigation body, ending the practice of police investigating themselves. She was co-counsel for the BCCLA before the Supreme Court of Canada in Vancouver (City) v. Ward, which established that monetary damage awards are available to Canadians whose Charter rights have been violated even if the government did not intentionally violate the person's rights.
Prior to joining the BCCLA, Grace was a lawyer with Bull, Housser & Tupper LLP in Vancouver, B.C. Grace is a frequent speaker on civil liberties issues. She has taught law school courses as an adjunct professor at the University of British Columbia and the University of Victoria.
Grace received her law degree from the University of Washington and graduated summa cum laude from Wells College with a B.A. in English Literature. Grace is called to the bar of British Columbia and is a member of the Oregon State bar.
Josh Paterson, Executive Director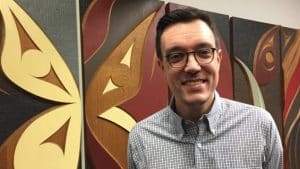 Josh Paterson joined the BCCLA as its Executive Director in January 2013. He has been an Adjunct Professor of Law at the Peter A. Allard School of Law at the University of British Columbia since 2013.
Josh's career as a lawyer has focused on protecting some of the most marginalized people from human rights violations, civil liberties restrictions, discrimination and environmental injustice. He has worked for several years as a lawyer for First Nations in their fights to protect their constitutional rights and their inherent legal authority. His work has included law reform and policy advocacy, public education, community organizing, government relations and litigation.
Josh holds law and master's degrees from the University of Toronto, and clerked at Ontario's Superior Court of Justice.
Prior to joining BCCLA, he was the Aboriginal and Natural Resources Lawyer at West Coast Environmental Law, where he led that organization's highly effective legal work protecting the rights of people in northern and coastal BC. Since September 2016, he has served on the Board of Directors of West Coast.
Josh got his start acting as the Director of the Freedom of Expression, Equality and Dignity Project at the Canadian Civil Liberties Association in Toronto. After moving to Vancouver in the territories of the xʷməθkʷəy̓əm (Musqueam), Skxwú7mesh (Squamish) & səlil̓wətaʔɬ (Tsleil-Waututh) peoples, he joined a busy union-side labour and human rights practice, and spent much of his time working on one of BC's largest racial discrimination cases in history.
In 2007 he was honoured by Pro Bono Law of BC as "Lawyer of the Year" for his volunteer work.
Sonya Pighin, Legal Consultant, Policing Indigenous Communities Initiative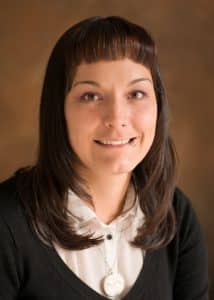 Sonya Pighin is an Indigenous lawyer who is working with BCCLA as a legal consultant. Sonya is a member of the Lheidli T'enneh First Nation, as well as the Gitdumden Clan of the Wet'suwet'en.  She currently resides in Victoria, BC, in the territories of the WSÁNEĆ (Saanich), Lkwungen (Songhees), Wyomilth (Esquimalt) peoples. She has spent the past 15 years working with Indigenous communities in a variety of contexts. For the past 3.5 years Sonya has provided in-house and ad hoc legal services to First Nation "Bands" across BC. She has also represented indigenous organizations on legal matters.  Sonya's background also includes experience working with Maori communities in New Zealand on comprehensive treaty claims and with Maori and Pacific Island families as a youth justice coordinator. In Canada, Sonya has worked as a child and youth mental health worker (Coast Salish Territory), as a child rights advocate (all over BC), and as a child and youth care worker in a residential setting (in Lheidli T'enneh Territory and Coast Salish Territory). Sonya has a Bachelor of Arts degree with a major in criminology from Vancouver Island University, and a Bachelor of Law degree from University of Victoria. She is also currently working towards a Masters in Law with a specialization in Constitutional Law through Osgoode Hall Law School at York University.
Micheal Vonn, Policy Director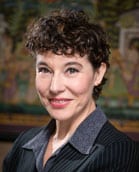 Micheal Vonn is a lawyer and has been the Policy Director of the BCCLA since 2004. She has been an Adjunct Professor at the University of British Columbia (UBC) in the Faculty of Law and in the School of Library, Archival and Information Studies where she has taught civil liberties and information ethics. She is a regular guest instructor for UBC's College of Health Disciplines Interdisciplinary Elective in HIV/AIDS Care. She has been honoured for her work in HIV/AIDS with both an AccolAIDS Award and a Red Ribbon Award, and she is the recipient of the 2015 Keith Sacré Library Champion Award for support, guidance and assistance given to the BC library community. Her publication credits include the Birkbeck Law Review, Surveillance and Society, Journal of Parliamentary and Political Law, Case Western Reserve Journal of International Law, and Canadian Journal of Law and Technology. Ms. Vonn is a frequent speaker on a variety of civil liberties topics including privacy, national security, policing, surveillance and free speech. She is currently a collaborator on Big Data Surveillance, a multi-year research projected lead by Queens University.  She is an Associate of the SFU Institute for the Humanities, an Advisory Board Member of Ryerson University's Centre for Free Expression and an Advisory Board Member of Privacy International.