Aisha Weaver, Policy Director (Parental Leave)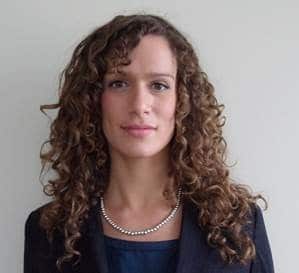 Aisha Weaver joined the BC Civil Liberties Association as the Policy Director in April 2020. Aisha is responsible for directing and developing the policy work of the BCCLA. She is passionate about advocating for the civil liberties and human rights of all Canadians, and particularly marginalized and vulnerable people.
Aisha's commitment to social justice is long standing. Aisha has researched, written, advised and advocated on a variety of human rights and civil liberties issues, including state accountability, corporate accountability, access to justice, discrimination, equality, prisoners' rights, conflict resolution, socio-economic rights, land rights, property rights, women's rights, and labour rights in various contexts around the world. Aisha has worked with communities on these issues in Canada, China, Democratic Republic of Congo, Rwanda, South Africa, and the US.
Most recently, Aisha served as General Counsel of Strategic Initiatives at a leading health care center and non-profit in Canada. Aisha holds a JD from Columbia University School of Law, LLM from the University of London School of Oriental and African Studies, and BSc in Economics & International Development from Tulane University. Aisha is called to the bar of Ontario, has applied to transfer to the bar of British Columbia, and is a member of the New York State bar.
---
Amy Gill, Outreach and Volunteer Coordinator
Amy Gill joined the BCCLA in 2018 after completing a BA at the University of British Columbia with a Double Honours in English Literature and Political Science. Her academic interests includes political theory (particularly postcolonialism and decolonization), diasporic literature, and interculturalism in popular culture. Amy also has previous experience working as the President and Letter Writing Coordinator for the UBC Chapter of Amnesty International, where she was active in organizing events and activism opportunities on campus to raise awareness about human rights abuses in Canada and abroad. Amy is passionate about social justice, community organizing, and the oxford comma.
---
Carly Teillet, Community Lawyer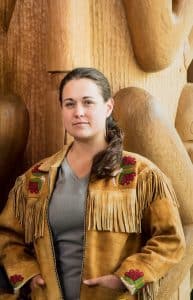 Carly joined the BCCLA as the Community Lawyer in September 2019. Carly is Métis from the Red River Métis community (Winnipeg) and the great-great-grand-niece of Louis Riel.
Carly was legal counsel for two Parties with Standing (Vancouver Sex Workers Rights Collective and the Liard Aboriginal Women's Society) in the National Inquiry into Murdered and Missing Indigenous Women and Girls. She has represented Indigenous clients in child protection and criminal matters, worked as the inaugural Gladue Lawyer for Legal Services Society of BC, and taught as an Adjunct Professor at the Peter A. Allard School of Law at UBC. Carly was the inaugural articling student at the Indigenous Community Legal Clinic in the Downtown Eastside of Vancouver. She has written Gladue Reports for individuals in Provincial and Supreme Courts of British Columbia. Carly is a board member of Wish Drop-In Centre Society and Rise Women's Legal Centre.
In addition to her experiential knowledge as a result of her cultural background, Carly has worked for and developed relationships with individual Indigenous clients, elders, families and communities across Canada for over a decade.
---
Grace Pastine, Litigation Director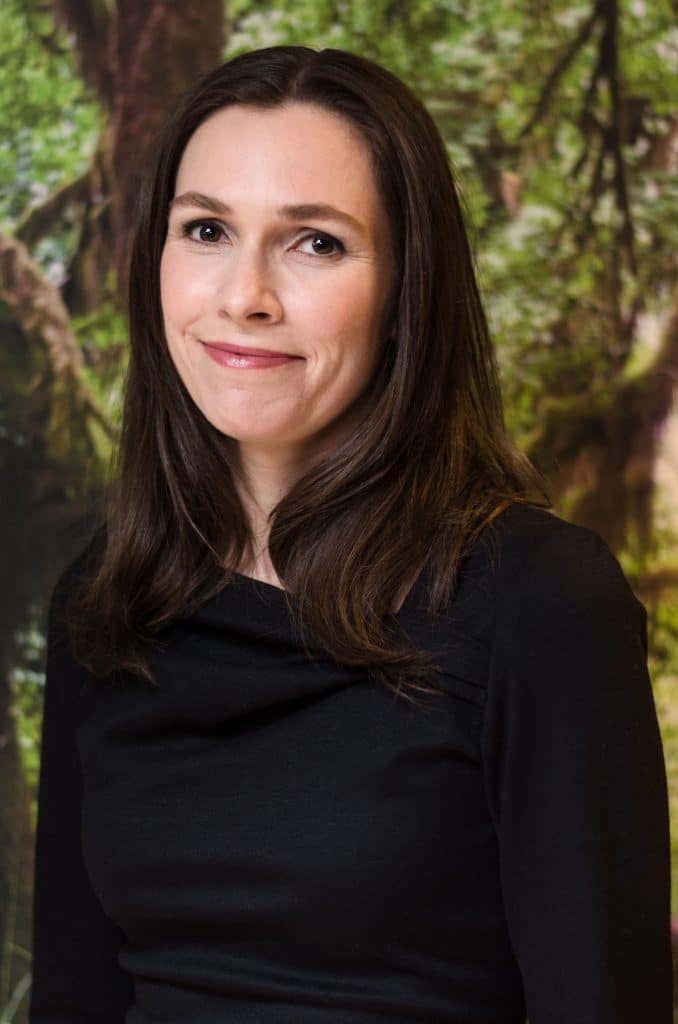 Grace is a lawyer and the Litigation Director for the BCCLA. Grace directs the legal activities of the BCCLA on a broad range of civil liberties and human rights issues, including racial justice, privacy, immigrants' rights, police accountability, patients' rights and solitary confinement.
Grace has been the BCCLA's litigation director since 2007. During that time, Grace has appeared as counsel for the BCCLA at public inquiries and at all levels of court, including the Supreme Court of Canada and has directed over 90 interventions before the Supreme Court of Canada. She was a member of the trial team in Carter v. Canada, the case that decriminalized physician-assisted dying in Canada.
Prior to joining the BCCLA, Grace worked a large regional law firm. Grace is a frequent speaker on civil liberties issues. She has taught law school courses as an adjunct professor at the University of British Columbia and the University of Victoria. She received her law degree from the University of Washington and graduated summa cum laude from Wells College with a B.A. in English Literature. Grace is called to the bar of British Columbia and is a member of the Oregon State bar.
---
Greta Lin, Supporter Engagement and Development Manager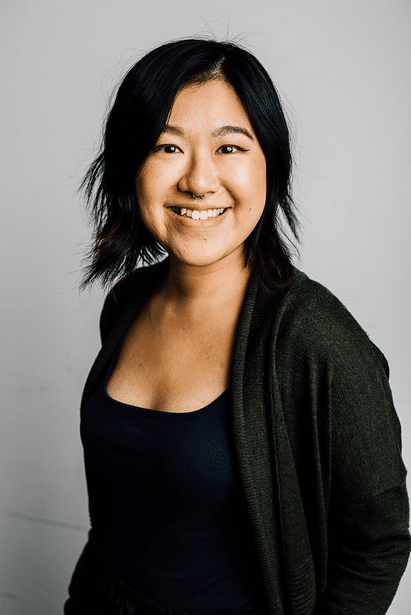 Greta joined the BCCLA as the Supporter Engagement and Development Manager in 2021. Prior to the BCCLA, Greta worked as the Communications and Development Coordinator at Megaphone Magazine and volunteered in grassroots organizations in the Downtown Eastside. Greta earned her BCom in Marketing at the UBC Sauder School of Business.
She is an immigrant from the city of Guangzhou in Mainland China, and has been calling the Coast Salish Territories home since 2013. Greta is passionate about social justice, good Chinese food, and takes great pleasure in spending time with her cat, Luna Beyonce Lin.
---
Harsha Walia, Executive Director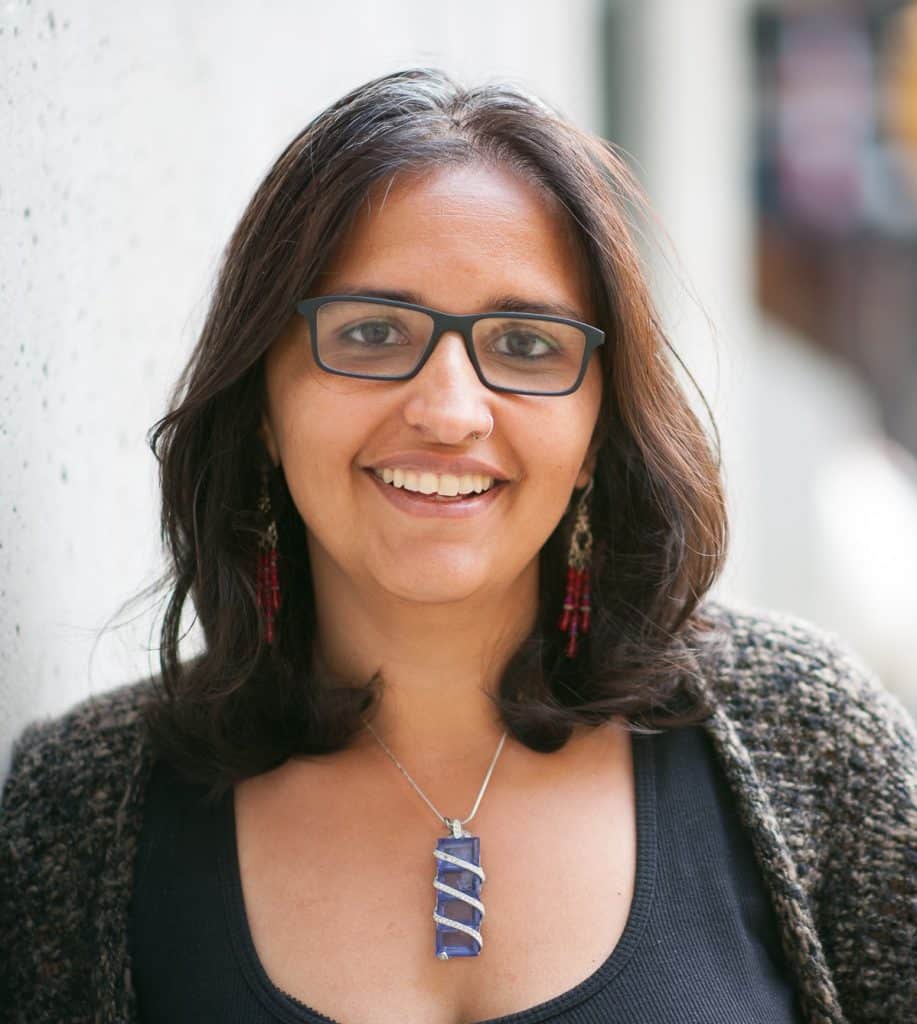 Harsha Walia is a long-time advocate for migrant justice, Indigenous rights, equality rights, and economic justice. Her advocacy work has resulted in significant transformation in government policies at the municipal, provincial, federal, and international level on issues relating to immigration detention, women's equality, Indigenous land rights, policing practices, and social assistance regulations. She is also the award-winning author of Undoing Border Imperialism, co-author of Never Home: Legislating Discrimination in Canadian Immigration as well as Red Women Rising: Indigenous Women Survivors in Vancouver's Downtown Eastside, and active in social movements including No One Is Illegal and Women's Memorial March Committee. She is a graduate of the Allard School of Law at UBC and remains committed to be in service to those most impacted by state regulation and violence.
---
Iman Baobeid, Communications and Outreach Manager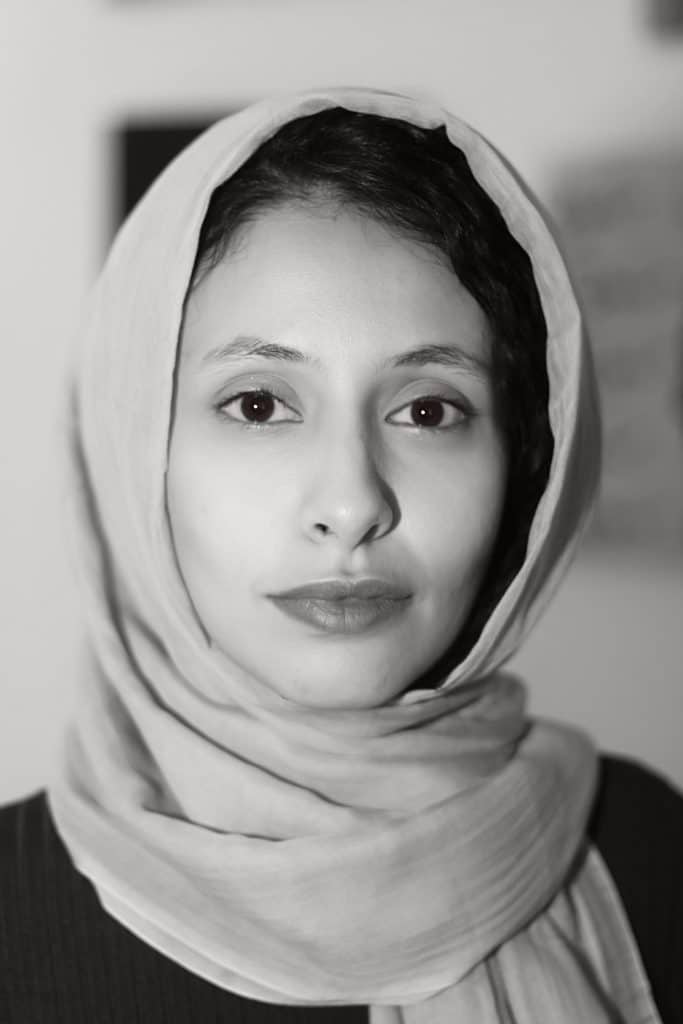 Iman Baobeid is a Yemeni artist, storyteller, and communications specialist. She joined the BCCLA in 2017 and is currently the Communications and Outreach Manager. Iman holds a Master of Arts in Gender, Race, Sexuality and Social Justice and a Bachelor of Arts in Sociology, Law, and Society from the University of British Columbia.
Iman's art tackles mid and post-conflict state transformation from intersectional feminist and postcolonial lenses – particularly situated in Yemen. Her work is embedded in the archives – living, oral, and written – as she seeks to unpack the impact of successive wars in Yemen on its people. Her art brings to life the stories of her ancestors and community.
---
Jennifer MacNeil, Donor Relations Associate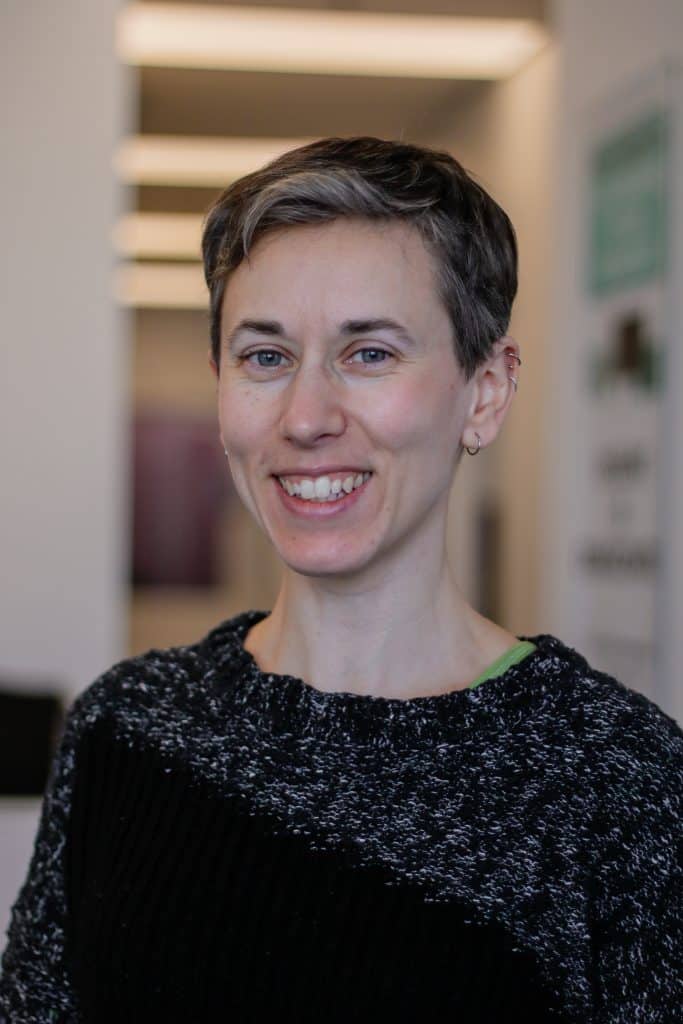 Jennifer began working with the BCCLA as a contractor in 2018, and is now joining the organisation as Operations and Donor Relations Associate. Several years after completing a B.Ed specialising in Instrumental and Choral Music from the University of Victoria, her increasing interest in social and climate justice issues led her to complete a post-degree Certificate in Food Security from Ryerson University with a focus in the many intersections of food and gender. In addition to her work at the BCCLA, Jennifer also teaches music part-time at a Vancouver elementary school.
Since moving to Vancouver in 2017, she has been volunteering in her community as a children's soccer coach, a pick leader for the Vancouver Fruit Tree Project, and an executive on her school's parent advisory board.
---
Jessica Magonet, Staff Counsel (Litigation)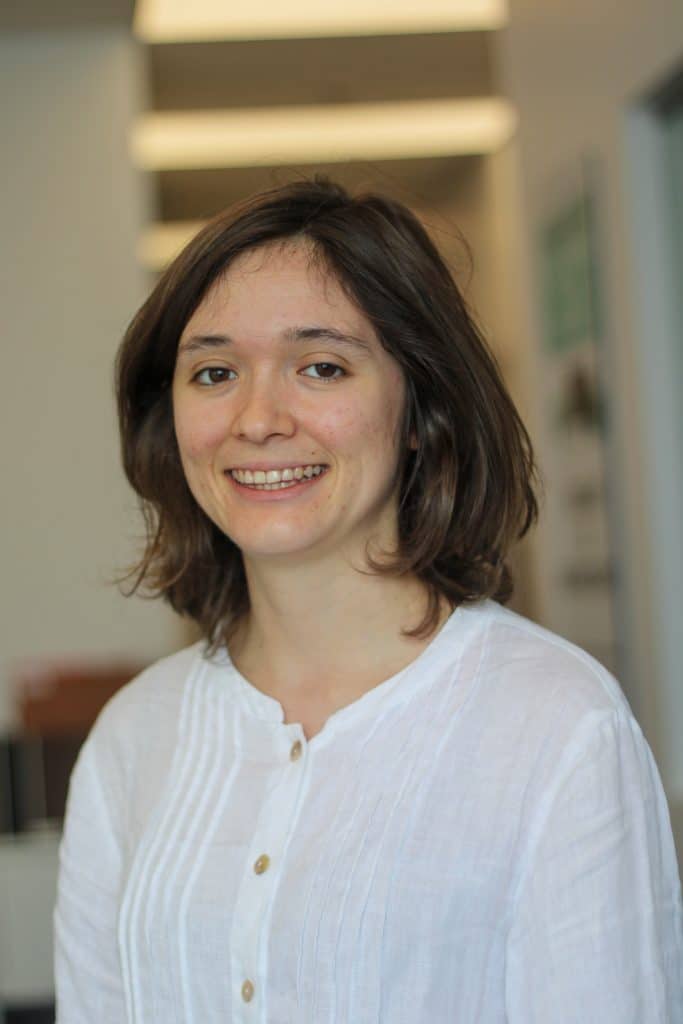 Jessica joined the BCCLA as Staff Counsel (Litigation) in 2019. Before joining the BCCLA, she was a lawyer at Arvay Finlay LLP and spent two years clerking for the Honorable Madam Justice Karakatsanis at the Supreme Court of Canada. Jessica is called to the bar of British Columbia and Quebec. She graduated from McGill University in 2015, receiving degrees in civil law and common law, with a minor in cognitive science.
Jessica has been involved in the social and environmental justice movement for many years, and previously worked for Ecojustice and the Public Interest Law Clinic. She is the former Editor-in-Chief of the McGill International Journal of Sustainable Development Law and Policy. In 2016, she was named one of Canada's Top 25 Environmentalists Under 25.
---
Leila Toledo, Director of Operations and People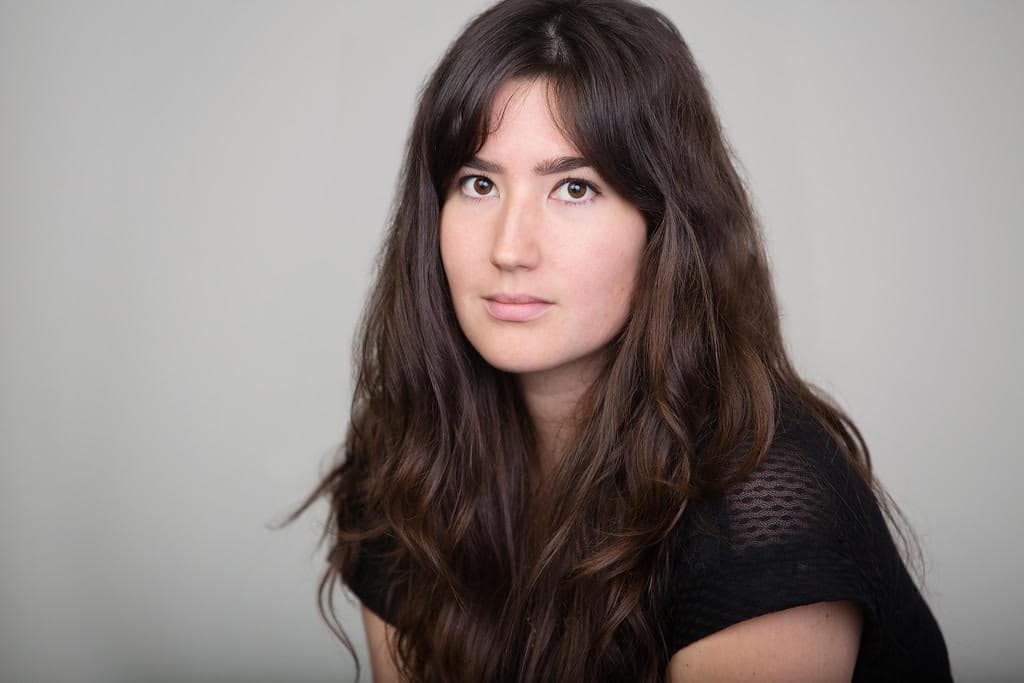 Leila joined the BCCLA in 2020. She was born and raised in Mexico before becoming a settler in unceded Coast Salish territories. Leila has over seven years of experience in the not-for-profit Arts sector. Her background ranges from administrative support for small business to large event and project management. She has worked for the Coastal Jazz and Blues Society, the Vancouver Queer Film Festival, and the PuSh International Performing Arts Festival, where she served the human resources and financial operations with a lens in accessibility, inclusion, and system development. She is an avid reader of fiction and gender theory and is passionate about her involvement in social change.
Leila holds a Bachelor's Degree in Philosophy from the University of British Columbia.
---
Megan Tweedie, Senior Counsel (Litigation)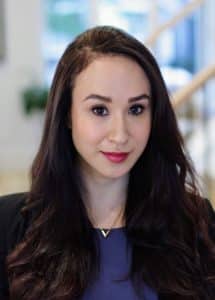 Megan joined the BCCLA as Staff Counsel (Litigation) in 2019. She brings with her eight years of experience in private practice, focusing on litigation, labour and employment law, human rights, and privacy matters. Megan has represented clients at all levels of court in BC and at various administrative tribunals. She has also done extensive work providing pro bono legal services to people facing barriers to access to justice.
In 2008, when Megan was a law student at the University of Toronto, she received a Public Interest Fellowship to become the BCCLA's first summer law student, an experience that cemented her interest in public interest law. Years later, she is thrilled to return to the BCCLA and is passionate about furthering the organization's goals.
---
Meghan McDermott, Interim Policy Director & Senior Counsel (Policy)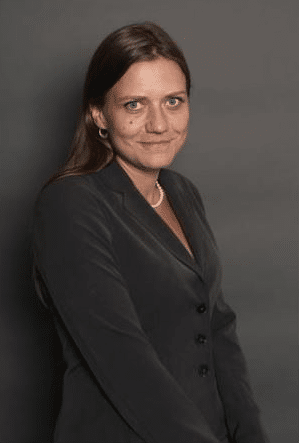 Meghan McDermott joined the BCCLA as staff counsel in March of 2017. With a B.A. in philosophy from Concordia University, her compassion and curiosity drove her to study law at the University of Victoria so that she could collaborate with others to pursue law reform in the interest of enhancing social justice. She has an LL.M. from the University of Edinburgh where her studies focused on whether parties to the United Nations Framework Convention on Climate Change have a responsibility to share the benefits of their forestry-related activities with local and Indigenous communities. Prior to joining the BCCLA she worked for many years as an advisor with the government of British Columbia, developing environmental and health policy and legislation. She has also provided legal services for the government of Ontario and interned as a legal analyst with the Dullah Omar Institute for Constitutional Law, Governance and Human Rights in South Africa.
When she isn't working, Meghan can usually be found gardening or exploring the city with her dogs. She loves current affairs, arts and culture and volunteers as an executive with the board of Island Mountain Arts, a unique gallery and school of the arts in the Cariboo.
---
Ryan Carter, Litigation and Office Coordinator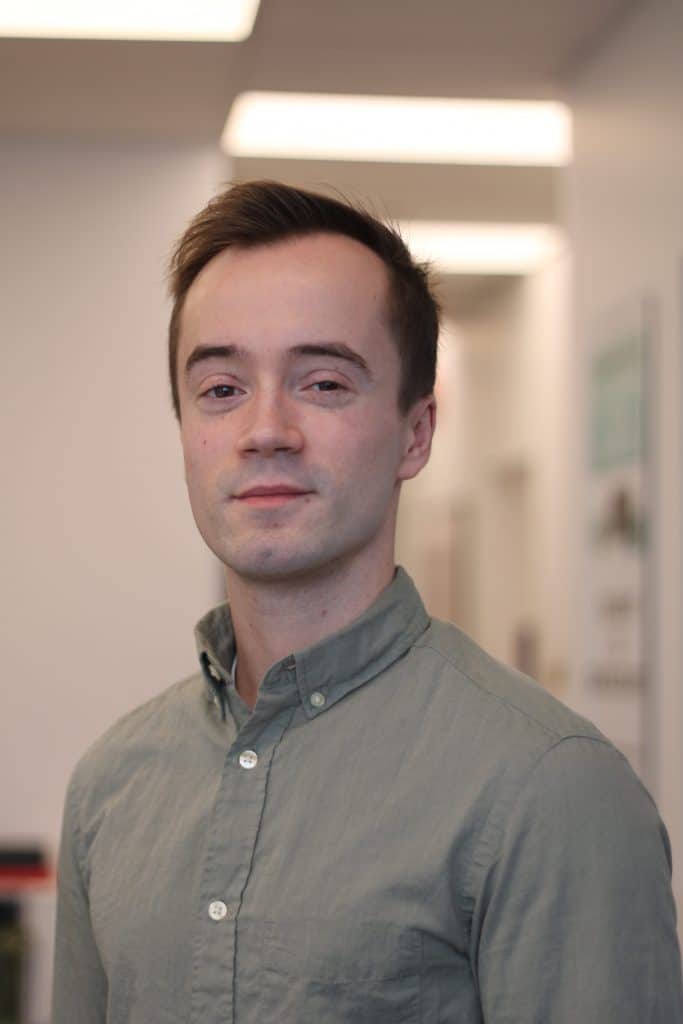 Ryan joined the BCCLA as a Legal Administrative Assistant in 2019 after completing his MA in Political Science at the University of British Columbia where he specialized in energy politics. He wrote his thesis on the effect of energy insecurity on perceptions of Russian interference in postcommunist Europe. Prior to this, Ryan completed his BA in Political Science at the University of Calgary. Ryan moved from Calgary to Vancouver in 2018.
Ryan's professional background includes criminal law, finance, client services, and more. A recent addition to Vancouver, he is involved with several community-focused organizations and regularly volunteers around the city. Ryan is passionate about informed debate, community dynamism, and fitness.
---
Sambriddhi Nepal, Director of Engagement and Development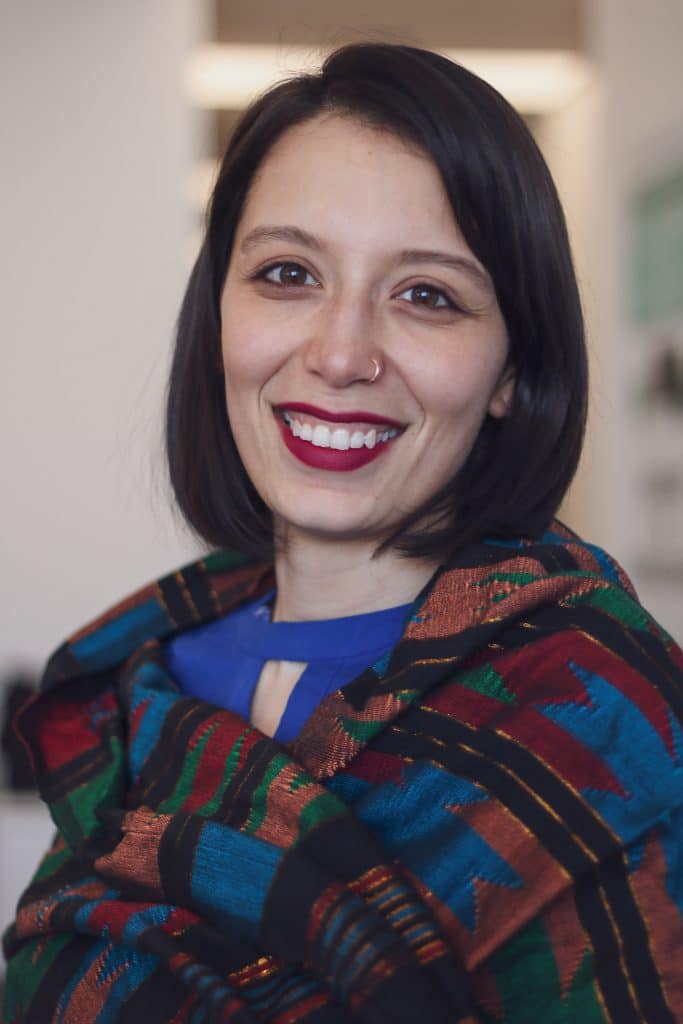 Sambriddhi Nepal is a fundraising and communications professional with almost a decade of experience in the non-profit sector. Prior to working at the BCCLA, she worked at WAVAW Rape Crisis Centre. Sambriddhi's greatest professional joys come from creating content that inspire people to take action for something they believe in.
Sambriddhi is a settler on Coast Salish Territories. She was born in Nepal and lived in 6 different developing countries before immigrating to Canada in 2009. She is an avid reader, and hopes to add "Host of a Well-Attended Book Club" to her list of achievements in the future.
---
Stephen Chin, Articling Student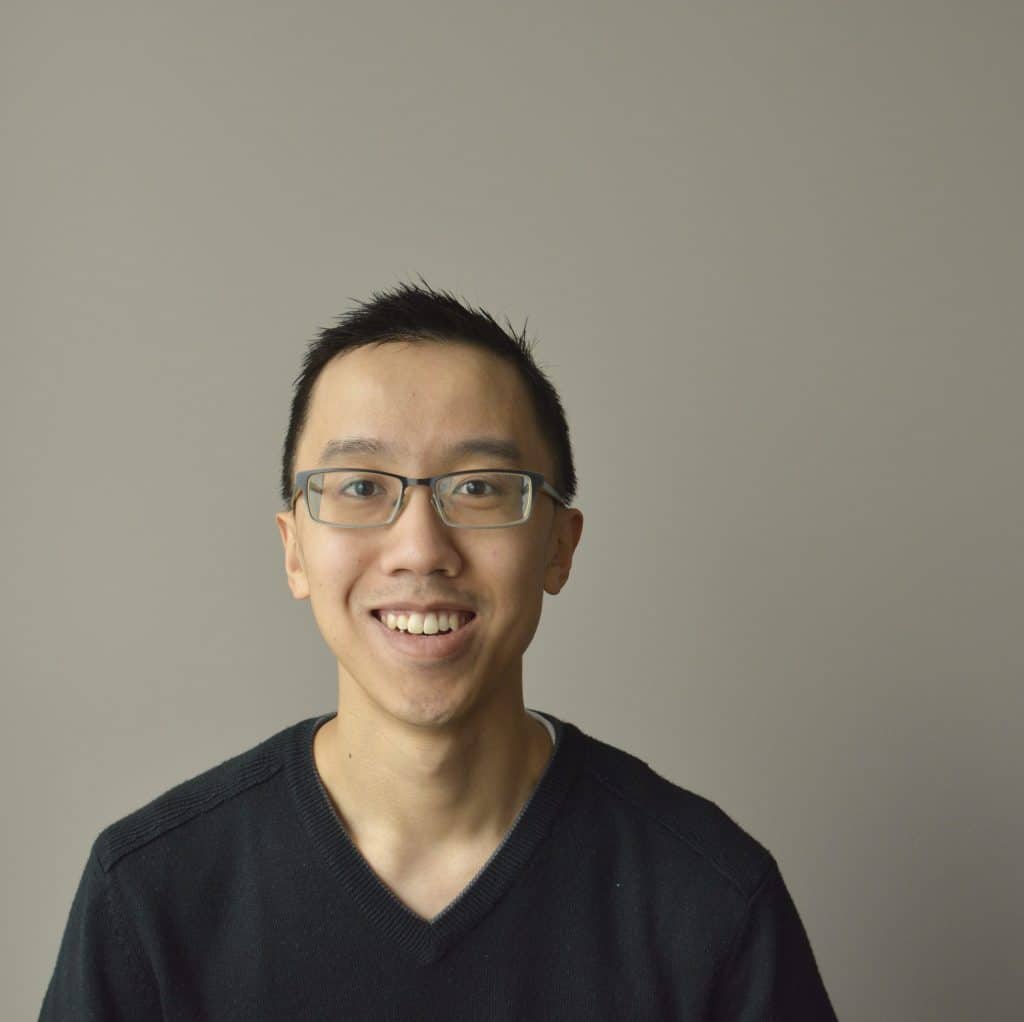 Stephen Chin joined the BCCLA team as an articling student in October 2020. He has received degrees in science, commerce, and law from the University of Alberta. He credits his interdisciplinary education for affording him the opportunity to navigate the complex dimensions of leadership at the Peter Lougheed Leadership College, and for stoking his interest in climate change litigation at the National University of Singapore. Informed by his prior experiences at a small governmental commission and a university ombuds office, Stephen is attentive to the space where fairness, privacy, and institutional policies intersect and collide with community interests. He remains endlessly fascinated with emergent technologies, and is always on the lookout for surprising and thoughtful podcast episodes.
---
Veronica Martisius, Staff Counsel (Policy)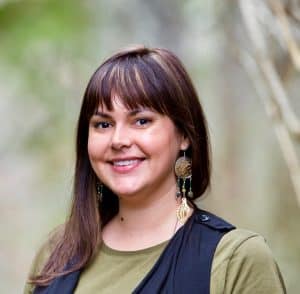 Veronica joined the BCCLA team in September 2019, after completing her JD at the University of Victoria. She was born and raised in Brantford, ON. Veronica comes from a strong line of Kanyen'kehá:ka (Mohawk) women and is a member of the Six Nations of the Grand River. Not a day goes by that she does not reflect and give thanks for the immense privilege and responsibility to live as an uninvited visitor on the unceded homelands of the xʷməθkʷəy̓əm, Skwxwú7mesh & səlil̓wətaʔɬ.
At UVic, Veronica was an active member of the Indigenous Law Students Association (ILSA), a co-op student at the Indigenous Law Research Unit (ILRU), and a participant in ĆELÁṈENEȽ: A Field Course in the Re-emergence of W̱SÁNEĆ Law. Veronica also received three peer nominated awards for her efforts to foster good relations and strengthen connections to community beyond the Faculty of Law.
Prior to law school, Veronica completed a MA from the Department of Criminology and Criminal Justice Policy at the University of Guelph. During the course of her graduate studies, she researched the over-incarceration of Indigenous peoples in Canada, the effect of s. 718.2(e) of the Criminal Code, and the advent of specialized courts, specifically, Gladue and Indigenous courts. Veronica also worked for a number of years as a victims' rights support worker with Victim Services of Brant and the Ministry of the Attorney General, Victim Witness Assistance Program. She also worked as a criminal courtroom clerk.