Josh Paterson, Executive Director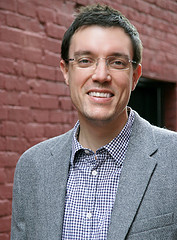 Josh Paterson joined the BCCLA as its Executive Director in January 2013. Josh's legal career has focused on protecting some of the most marginalized people in Canada from human rights violations, civil liberties restrictions, discrimination and environmental injustice.
Prior to joining BCCLA, he was the Aboriginal and Natural Resources Lawyer at West Coast Environmental Law, where he led that organization's highly effective legal work protecting the rights of people in northern and coastal BC. In 2012, his legal work on oil pipelines and tankers landed him on the cover of LEXPERT magazine, one of Canada's leading legal publications.
Josh got his start acting as the Director of the Freedom of Expression, Equality and Dignity Project at the Canadian Civil Liberties Association in Toronto. After moving to Vancouver, he joined a busy union-side labour and human rights practice, and spent much of his time working on one of BC's largest racial discrimination cases in history.
Josh is Adjunct Professor of Law at the University of British Columbia Faculty of Law. He holds law and master's degrees from the University of Toronto, and clerked at Ontario's Superior Court of Justice. Outside of his legal practice, he is a founding board member of the Vancouver Public Space Network, where he has served for several years as the coordinator for Surveillance and Security issues. In 2007 he was honoured by Pro Bono Law of BC as "Lawyer of the Year" for his volunteer work.
Micheal Vonn, Policy Director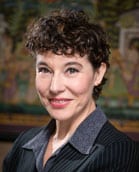 Micheal Vonn is a lawyer and has been the Policy Director of the BCCLA since 2004.  She has been an Adjunct Professor at the University of British Columbia (UBC) in the Faculty of Law and in the School of Library, Archival and Information Studies where she has taught civil liberties and information ethics. She is a regular guest instructor for UBC's College of Health Disciplines Interdisciplinary Elective in HIV/AIDS Care and was honoured as a recipient of the 2010 AccolAIDS award for social and political advocacy benefitting communities affected by HIV/AIDS.  Ms. Vonn is a frequent speaker on a variety of civil liberties topics including privacy, national security, policing, surveillance and free speech.  She is an Advisory Board Member of Privacy International.
Grace Pastine, Litigation Director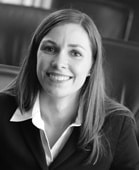 Grace Pastine is the Litigation Director for the B.C. Civil Liberties Association. Grace conducts litigation and oversees the management and strategic direction of the legal activities of the BCCLA on a broad range of civil liberties cases.
She has directed over 70 high profile cases for the BCCLA on issues including freedom of speech and expression, national security issues, access to governmental information, police misconduct, privacy rights, women's rights, voting rights, right to counsel and prisoner rights. She has appeared as counsel or co-counsel for the BCCLA at public inquiries and at all levels of court, including the Supreme Court of Canada.
Grace was counsel for the BCCLA at the Braidwood inquiry, a public inquiry established to inquire into the death of Robert Dziekanski, a Polish immigrant who died after he was tasered five times by the police at the Vancouver airport. That inquiry led the provincial government to announce the establishment of a civilian-run investigation body, ending the practice of police investigating themselves. She was co-counsel for the BCCLA before the Supreme Court of Canada in Vancouver (City) v. Ward, which established that monetary damage awards are available to Canadians whose Charter rights have been violated even if the government did not intentionally violate the person's rights.
Prior to joining the BCCLA, Grace was a lawyer with Bull, Housser & Tupper LLP in Vancouver, B.C. Grace is a frequent speaker on civil liberties issues. She has taught law school courses as an adjunct professor at the University of British Columbia and the University of Victoria.
Grace received her law degree from the University of Washington and graduated summa cum laude from Wells College with a B.A. in English Literature. Grace is called to the bar of British Columbia and is a member of the Oregon State bar.
Carmen Cheung,  Senior Counsel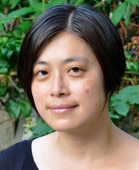 Carmen Cheung is Senior Counsel at the B.C. Civil Liberties Association, where she focuses on issues relating to national security and works generally on litigation matters for the Association. From 2013 to early 2014, she took a leave from the Association to serve as the acting Director of the International Human Rights Program at the University of Toronto's Faculty of Law, where she taught international human rights advocacy and the law of armed conflict.
Before relocating to Canada, Carmen was an associate in the litigation department at Paul, Weiss, Rifkind, Wharton & Garrison in New York, where her practice focused on white collar and regulatory defence. Her pro bono practice at Paul, Weiss included challenges to the Bush administration's various fronts on the "war on terror" in the federal appellate courts and the Supreme Court of the United States; representation of victims of sexual violence and torture; an intervention in the New York appellate courts in support of equity in state educational funding; and litigation defending a living wage ordinance in Santa Fe, New Mexico. For her work on behalf of victims of sexual violence, Carmen was honoured by New York's Sanctuary for Families Center for Battered Women's Legal Services for excellence in pro bono advocacy. She was also honoured by the City of Santa Fe for her work in defending the living wage.
Carmen received her law degree from Columbia University and her undergraduate degree from Harvard University. She is called to the bar of British Columbia and is a member of the New York State bar.
 Raji Mangat,  Counsel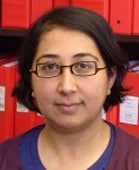 Raji was an associate in the litigation department at Sullivan & Cromwell LLP in New York, where her practice focused on securities class actions and regulatory defence.  Her pro bono practice at Sullivan & Cromwell included representation of victims of torture and political persecution; advising the Nepali Law Commission in the preparation of an Interim Constitution; litigation representing the New York City Council to seek enforcement of an Equal Benefits Ordinance protecting the rights of same sex individuals. Prior to her work at Sullivan & Cromwell, Raji served as a law clerk to the Hon. Justice Frank Iacobucci at the Supreme Court of Canada (2003-2004). Since leaving private practice, Raji has worked at the International Criminal Tribunal for the Former Yugoslavia in The Hague and the International Secretariat of Amnesty International in London. Along with her work for the BCCLA, Raji provides consulting services to Ensaaf, a non-profit organization working to end impunity for state violence in India and sits on the board of Rehabilitation Through the Arts, a non-profit providing arts education in prisons in New York State.
Raji received her law degree from the University of Victoria and earned her B.A. in political science at the University of British Columbia and an M.A. in international development studies at the Norman Paterson School of International Affairs at Carleton University. Raji is called to the bars of British Columbia and Ontario and is a member of the New York State bar.
Charlotte Kingston, Communications & Engagement Manager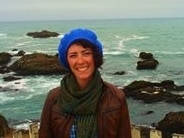 Charotte Kingston  joined the BCCLA while completing her MA in Political Science at UBC.  Prior to coming to Vancouver for graduate work, Charlotte spent a year working for the Sheldon Chumir Foundation for Ethics in Leadership; a human rights and civil liberties organization based out of Calgary, Alberta.  She has worked as a facilitation trainer for youth and community groups, and for several post-secondary student organizations promoting access to education.  Her academic work focuses on truth and reconciliation processes between the indigenous and settler peoples of Canada.  She is passionate about creating opportunities for democratic dialogue between all segments of Canadian society, and engaging community members in important conversations about public policy.
Alyssa Stryker, Caseworker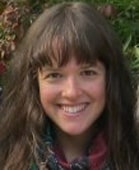 Alyssa Stryker joined the BCCLA after completing her MA in human geography at UBC, where her research interests included racism, colonialism and critical perspectives on Canadian multiculturalism and global development.  Prior to moving to Vancouver to pursue her Master's, Alyssa earned a BA (Hons) from Queen's University in Kingston, Ontario with concentrations in Global Development Studies and English Language and Literature.  She has worked and volunteered with a variety of nonprofit organizations and groups, including UBC's Humanities 101 Community Program, the Alberta Native Friendship Centres Association, Big Sisters of the BC Lower Mainland and Queen's University's Education on Queer Issues Project.