Josh Paterson, Executive Director
josh(at)bccla.org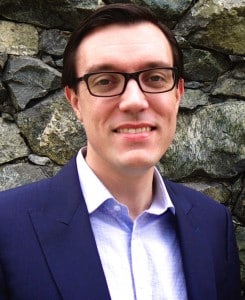 Josh Paterson joined the BCCLA as its Executive Director in January 2013. Josh's legal career has focused on protecting some of the most marginalized people in Canada from human rights violations, civil liberties restrictions, discrimination and environmental injustice.
Prior to joining BCCLA, he was the Aboriginal and Natural Resources Lawyer at West Coast Environmental Law, where he led that organization's highly effective legal work protecting the rights of people in northern and coastal BC. In 2012, his legal work on oil pipelines and tankers landed him on the cover of LEXPERT magazine, one of Canada's leading legal publications.
Josh got his start acting as the Director of the Freedom of Expression, Equality and Dignity Project at the Canadian Civil Liberties Association in Toronto. After moving to Vancouver, he joined a busy union-side labour and human rights practice, and spent much of his time working on one of BC's largest racial discrimination cases in history.
Josh is Adjunct Professor of Law at the University of British Columbia Faculty of Law. He holds law and master's degrees from the University of Toronto, and clerked at Ontario's Superior Court of Justice. Outside of his legal practice, he is a founding board member of the Vancouver Public Space Network, where he has served for several years as the coordinator for Surveillance and Security issues. In 2007 he was honoured by Pro Bono Law of BC as "Lawyer of the Year" for his volunteer work.
Micheal Vonn, Policy Director
micheal(at)bccla.org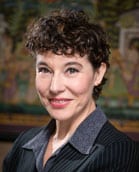 Micheal Vonn is a lawyer and has been the Policy Director of the BCCLA since 2004. She has been an Adjunct Professor at the University of British Columbia (UBC) in the Faculty of Law and in the School of Library, Archival and Information Studies where she has taught civil liberties and information ethics. She is a regular guest instructor for UBC's College of Health Disciplines Interdisciplinary Elective in HIV/AIDS Care. She has been honoured for her work in HIV/AIDS with both an AccolAIDS Award and a Red Ribbon Award, and she is the recipient of the 2015 Keith Sacré Library Champion Award for support, guidance and assistance given to the BC library community. Her publication credits include the Birkbeck Law Review, Surveillance and Society, Journal of Parliamentary and Political Law, and Case Western Reserve Journal of International Law. Ms. Vonn is a frequent speaker on a variety of civil liberties topics including privacy, national security, policing, surveillance and free speech. She is currently a collaborator on Big Data Surveillance, a multi-year research projected lead by Queens University.  She is an Advisory Board Member of Ryerson University's Centre for Free Expression and an Advisory Board Member of Privacy International.
Grace Pastine, Litigation Director
grace(at)bccla.org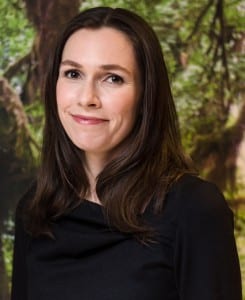 Grace Pastine is the Litigation Director for the B.C. Civil Liberties Association. Grace conducts litigation and oversees the management and strategic direction of the legal activities of the BCCLA on a broad range of civil liberties cases.
She has directed over 70 high profile cases for the BCCLA on issues including freedom of speech and expression, national security issues, access to governmental information, police misconduct, privacy rights, women's rights, voting rights, right to counsel and prisoner rights. She has appeared as counsel or co-counsel for the BCCLA at public inquiries and at all levels of court, including the Supreme Court of Canada.
Grace was counsel for the BCCLA at the Braidwood inquiry, a public inquiry established to inquire into the death of Robert Dziekanski, a Polish immigrant who died after he was tasered five times by the police at the Vancouver airport. That inquiry led the provincial government to announce the establishment of a civilian-run investigation body, ending the practice of police investigating themselves. She was co-counsel for the BCCLA before the Supreme Court of Canada in Vancouver (City) v. Ward, which established that monetary damage awards are available to Canadians whose Charter rights have been violated even if the government did not intentionally violate the person's rights.
Prior to joining the BCCLA, Grace was a lawyer with Bull, Housser & Tupper LLP in Vancouver, B.C. Grace is a frequent speaker on civil liberties issues. She has taught law school courses as an adjunct professor at the University of British Columbia and the University of Victoria.
Grace received her law degree from the University of Washington and graduated summa cum laude from Wells College with a B.A. in English Literature. Grace is called to the bar of British Columbia and is a member of the Oregon State bar.
Caily DiPuma, Acting Litigation Director
caily(at)bccla.org
Caily DiPuma joins the BCCLA this month as Acting Litigation Director while current Litigation Director Grace Pastine departs on maternity leave. Caily has previously served the Association as staff legal counsel, and as President of the Board. You may recognize her as the main spokesperson for the BCCLA's case against the Communication Security Establishment (CSE) that aims to stop mass warrantless surveillance of Canadian's communications. We're so please to welcome Caily back to our team!
Jay Aubrey, Counsel (Litigation)
jay(at)bccla.org


Jay Aubrey joined the BCCLA as staff counsel in 2016. Jay is committed to practicing law for social justice, from early experiences advocating for members of her rural Ontario, working class community, to more recent work for women and children surviving domestic violence, individuals charged with criminal offenses, and British Columbia tenants.
Prior to joining the BCCLA, Jay worked for the Toronto law firm of Ruby & Shiller. Jay is a graduate of Osgoode Hall Law School's Criminal Intensive Program, where she was awarded the Dean's Gold Key in 2013. Jay worked to establish the Wendy Babcock Social Justice Award, administered yearly to Osgoode graduates engaged in legal work that honours Ms. Babcock's fierce legacy of harm reduction for sex workers, and other socially marginalized people. Jay holds a Masters degree in Women's Studies and Feminist Research, which informs her ongoing learning to dismantle, and stop the reproduction of, social oppressions.
Alongside her legal work, Jay prioritizes caring for her own spiritual, emotional and physical health, and that of those close to her. Jay believes in the deep interconnectedness of all life, and the responsibility of all to care — for themselves, and each other. Jay enjoys supporting others to do good self-care. She also enjoys creating crafty gifts for friends, cloning and growing plants, and over contemplating existential dilemmas ocean side with her canine pal.
Charlotte Kingston, Director of Community Engagement
charlotte(at)bccla.org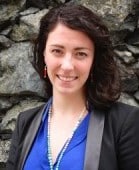 Charotte Kingston  joined the BCCLA while completing her MA in Political Science at UBC.  Prior to coming to Vancouver for graduate work, Charlotte spent a year working for the Sheldon Chumir Foundation for Ethics in Leadership; a human rights and civil liberties organization based out of Calgary, Alberta.  She has worked as a facilitation trainer for youth and community groups, and for several post-secondary student organizations promoting access to education.  Her academic work focuses on truth and reconciliation processes between the indigenous and settler peoples of Canada.  She is passionate about creating opportunities for democratic dialogue between all segments of Canadian society, and engaging community members in important conversations about public policy.
Maggie Knight, Operations Director
maggie(at)bccla.org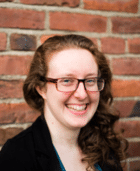 Maggie Knight is the BCCLA's first Operations Director, joining the team early in 2016. She served as President of McGill's undergraduate student union during the Quebec student strike (2011-2012) and led the organizational development of start-up political advocacy non-profit Leadnow.ca as their first Managing Director. Before joining the BCCLA, she ran communications and operations at RADIUS, a social innovation lab and venture incubator housed at SFU's Beedie School of Business. She holds a BASc in Environment (Honours) and Economics from McGill University, and has advocated for justice and human rights with organizations such as Journalists for Human Rights, Canadian Friends Service Committee, the Canadian Youth Climate Coalition, and Amnesty International. She enjoys working with social and environmental justice organizations to build teams, culture, and organizational infrastructure that empower everyone to do their best work. Maggie is passionate about transforming structural injustices and building people powered movements that can hold governments accountable. Raised on Coast Salish Territories in Victoria, she lived in Montreal and Halifax before coming to call Vancouver home.
Catherine Hart, Supporter Relations Manager
catherine(at)bccla.org
Catherine Hart joined the BCCLA in 2015. She brings a background in communications, outreach and fundraising from her previous work at the Freedom of Information and Privacy Association (FIPA), and OpenMedia.ca. Catherine moved to Vancouver to pursue a Masters in Communication in 2008 at Simon Fraser University. Her academic research focused on surveillance; national security; privacy and civil liberties. Prior to obtaining her MA, Catherine earned a BA (Hons) from the University of Birmingham, UK with concentrations in North American history, literature, and cultural studies. She is passionate about using new technologies to amplify marginalized voices, and to facilitate opportunities for all individuals to participate in a democratic society.
Jessi Halliday, Legal Administrative Assistant
jessi(at)bccla.org
Jessi joined the BCCLA in February of 2016 as the Legal Administrative Assistant. Although she mainly provides support to the legal team, her role includes supporting all other departments, as well as providing general reception services. Jessi's educational background includes a Communications Certificate and a Legal Administrative Assistant Certificate, both of which were obtained from Douglas College. Her past vocational experience includes working as a support worker for children and youth with developmental disabilities and behavioural conditions. Most recently she was a Legal Assistant at Farris, Vaughan, Wills and Murphy LLP, where she provided assistance to a team of lawyers whose practice focused on constitutional, aboriginal and administrative law matters. Jessi's experience as a legal assistant includes work at all levels of court throughout British Columbia, as well as the Court of Queen's Bench of Manitoba, Court of Queen's Bench of Alberta, and the Supreme Court of Canada.
Meghan McDermott, Counsel (Policy)
meghan(at)bccla.org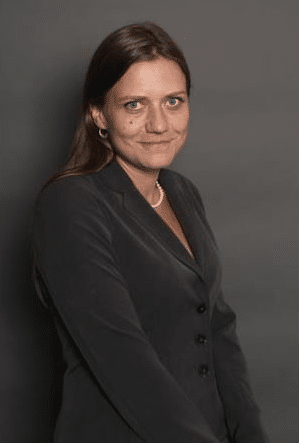 Meghan McDermott joined the BCCLA as staff counsel in March of 2017. With a B.A. in philosophy from Concordia University, her compassion and curiosity drove her to study law at the University of Victoria so that she could collaborate with others to pursue law reform in the interest of enhancing social justice. She has an LL.M. from the University of Edinburgh where her studies focused on whether parties to the United Nations Framework Convention on Climate Change have a responsibility to share the benefits of their forestry-related activities with local and Indigenous communities. Prior to joining the BCCLA she worked for many years as an advisor with the government of British Columbia, developing environmental and health policy and legislation. She has also provided legal services for the government of Ontario and interned as a legal analyst with the Dullah Omar Institute for Constitutional Law, Governance and Human Rights in South Africa.
When she isn't working, Meghan can usually be found gardening or exploring the city with her dogs. She loves current affairs, arts and culture and volunteers as an executive with the board of Island Mountain Arts, a unique gallery and school of the arts in the Cariboo.