–
We are pleased to present the 13th annual Rights Talk: Youth and Civil Liberties Conference taking place from 8:30am to 3:00pm on November 15, 2017 at SFU Harbour Centre.
–
* Students must register for their preferred afternoon sessions by following the link below. This process is first come, first served until the sessions are full. Please note that this process is only for students and teachers who have had their participation confirmed in advance by conference coordinator Iman Baobeid. There are no additional spots for this conference at this time.*
---
Event Schedule
---
SPEAKERS & WORKSHOPS
Keynote:
Jules Koostachin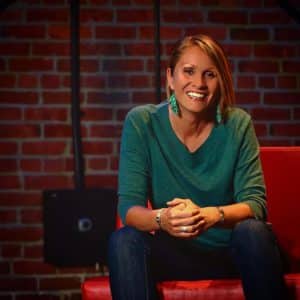 Cree from Moshkekowok territory, and a member of Attawapiskat First Nation, Jules was born in Moose Factory, Ontario where she was raised by her Cree grandparents, as well as with her mother in Ottawa. In 2010, she completed graduate school at Ryerson University in Documentary Media where she was awarded an Award of Distinction and an Academic Gold Medal for her thesis documentary film Remembering Inninimowin. She is a PhD candidate with the Institute of Gender, Race, Sexuality and Social Justice at UBC. Her educational and arts practice endeavours address environmental and Indigenous issues. She has obtained grants from Arts Councils for her works: Words for my Daughters, Alive with Breath, and Broken Angel which won Best Fresh Voice at the Female Eye Film Festival. Jules' company VisJuelles Productions Inc. has a number of productions in development, and her co-produced youth series AskiBOYZ is currently airing on Aboriginal Peoples Television Network. She has a number of films, such as Niso Kakstesinowin (2011), NiiPii (2012), PLACEnta (2014), Without Words (2015) and her latest documentaries NiiSoTeWak (2017), Butterfly Monument: A Tribute to Shannen Koostachin (2017), and APishKweShiMon (2017) have been released this year.  She has been working within the Indigenous community for many years servicing Indigenous women and children who face barriers. She hopes to continue bringing light to social issues that urban and rural Indigenous peoples face.
Panel:
Housing, Poverty, and the Law
Poverty and economic inequality are major issues in Canada, including significant homelessness and housing. Many individuals, community groups, non-profit organizations and politicians are concerned about these issues, and are trying to address them in a variety of ways. The law can be a powerful tool for social change – think of the legalization of same-sex marriage or the overturning of Canada's prohibition against physician-assisted dying – but there are some unique questions that are raised when we think of the law as a potential tool to combat poverty and homelessness. Our panelists will unpack some of these unique questions for us!
Panelists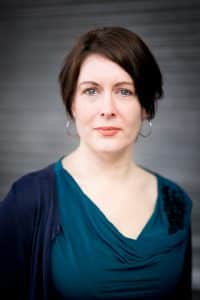 Darcie Bennett, PhD, Pivot Legal Society
Darcie first joined the Pivot team as a researcher in 2006. Since then, she has held several positions including child welfare campaigner, coordinator of the Jane Doe Legal Network, and campaigns director. In 2014, Darcie moved to Ecojustice, Canada's only national environmental law charity, to serve as the director of communications and marketing. She re-joined the Pivot team in January 2015 as interim executive director and currently serves as Pivot's director of strategy. Darcie holds a PhD in sociology from the University of British Columbia.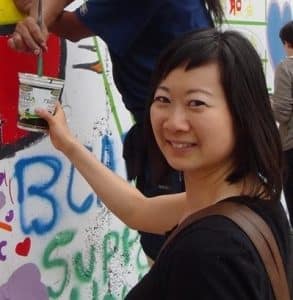 Jannie Leung, Chinatown Action Group
Jannie Leung 梁泳詩 has been organizing for social justice and people power with the Chinatown Action Group for over two years. She feels honoured to learn from some of the fiercest grandmas and grandpas in Chinatown, who are fighting for their right to remain without fear of displacement. Jannie grew up on unceded Coast Salish Territories (Greater Vancouver) and has ancestral roots in Guangdong, China.
Alliance Against Displacement
Workshops
1. Gender and Sexuality 101
with Molly Billows (Qmunity)
In reflection of the realities of bullying, homophobia and transphobia at schools and in communities, this workshop will be unpacking gender stereotypes and the connections between homophobia, transphobia and sexism. We'll be examining gendered insults and homophobic and transphobic slurs, and exploring gender identity and what it means to be transgender. This session will take a look at various myths and stereotypes around LGBTQ/2S youth and definitions of LGBTQ/2S terms.
2. Power, Discrimination, and Anti-Oppression
with Simran Sarwara (PeerNet)
Want to talk about what we mean by the words we toss around when speaking about diversity? Simran's workshop will address the big picture topics that structure our relationships to schools, friends and communities and broaden perspectives about accessibility, inclusion, power and privilege.
3. Power Play: Marginalization in the Law
with Shahnaz Rahman (West Coast Leaf)
In this session, we use games and activities to facilitate discussions about power, discrimination and equality. It serves as a brief introduction to equality law in Canada, introducing the Charter of Rights and Freedoms and looking at some of the cases where it has been used. If you are interested in social change and how the law can be used to further it, don't miss this session! Brought to you by the Women's Legal Education and Action Fund.
4. Know Your Rights
with Charlotte Kingston (BCCLA)
The BCCLA believes that protest is a critical part of free expression and assembly rights. We aim to make sure people are informed of their rights and safe when they do so. This workshop includes information on laws related to protest, expression, and assembly, and tips for exercising those rights in safe and legal ways.
5. Your Rights as Young Workers
with Alive After 5 (BC FED)
The workshop is designed to give participants an understanding of the Workers Compensation Act and the Occupational Health & Safety Regulation, which govern their rights and responsibilities in the workplace. The workshop will also provide students with the skills to interpret and respond appropriately to different situations that may arise in their workplaces with regard to their health and safety rights.
---
If you're interested in volunteering for this event, please send your name and contact information to Iman Baobeid, Outreach and Communications Coordinator.

Please note: there will be a required 2-hour Volunteer Orientation on November 13th, prior to the Youth Conference.