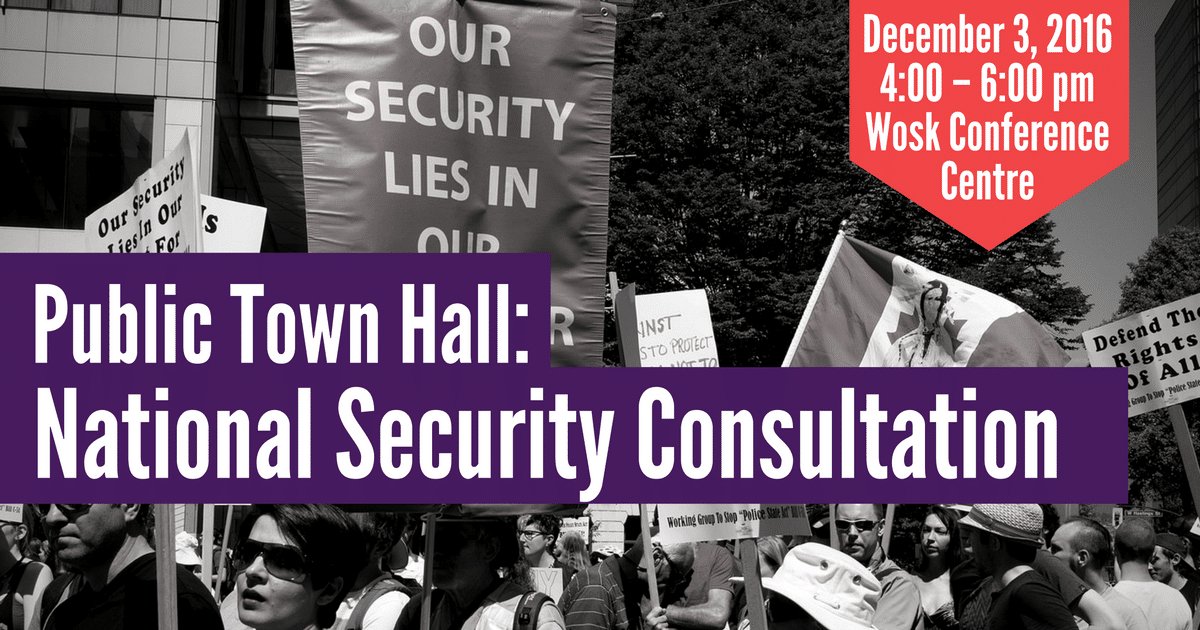 We have an unprecedented opportunity for Canadians to weigh in on the recent radical changes to our national security landscape (eg. "C-51") and our long-standing deficits in national security transparency and accountability. Now is the time to make our voices heard.
We are very aware of little notice and bad communication for opportunities of participation, however, the time is now to make a showing and make your voice heard.
• Public Town Hall will be held on December 3rd, 2016, 4-6PM
• SFU Vancouver Morris J. Wosk Conference Centre, 580 West Hastings Street
• Please RSVP by sending an email here: [email protected]
Also, please note: The National Security Consultation online submission deadline has been extended to December 15th. Submit your thoughts online here.
Check out our blog series on the National Security Consultation here: "A Different Shade of Green Paper: What The Government Forgot To Mention".
For additional and the most up-to-date information, please click here for the official website.