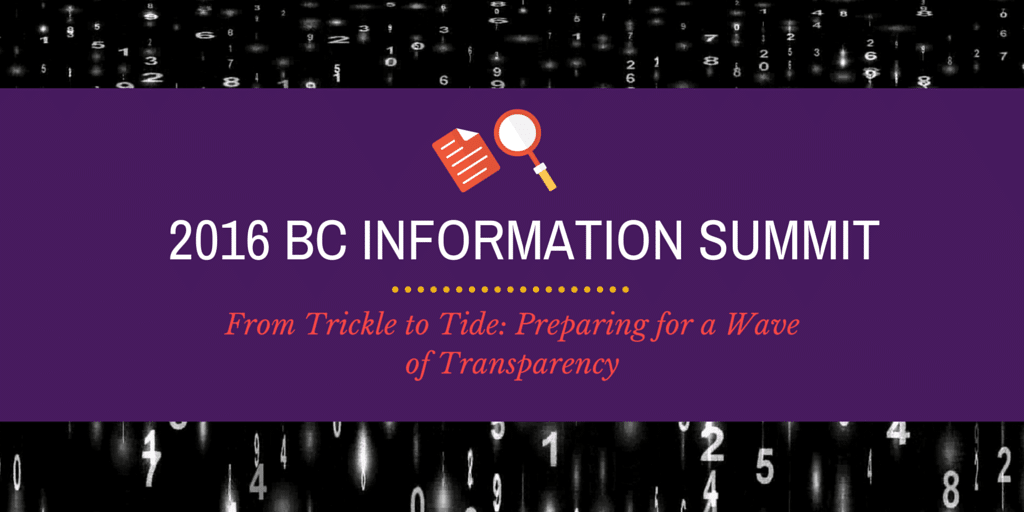 This year, Information Summit 2016 will hear from experts and people intimately involved in how the world of information is changing. BC Freedom of Information and Privacy Information is bringing a variety of perspectives on the strategies being developed to meet emerging challenges in the freedom of information and privacy rights landscape, and where we can expect to be in the not too distant future.
BCCLA's Director of Policy, Michael Vonn will be speaking on the topic of surveillance by private citizens.
Ticket prices are: Early Bird $100 (available until Aug 31); Regular $150; Student/Senior $50
Register here or contact [email protected] or 604-739-9788 to learn how you can pay by cash or cheque.