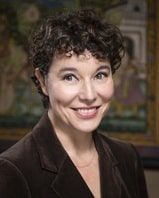 BCCLA Policy Director Micheal Vonn has just been confirmed as a speaker at the 2nd Privacy and Access 20/20 Conference, hosted by The Information and Privacy Commissoner for British Columbia. The theme for this two-day conference is The Future of Privacy.
In an age of ubiquitous technology, mass amounts of personal data are being digitized, shared, analyzed and monetized. These tools have broad application and will transform the way we work, the way we are governed, and the way we think about information and data.
This conference will have broad appeal to individuals in the public, private and non-profit sectors. The agenda will offer thought-provoking, intellectual content from experts in industry, government, and civil society. It will showcase B.C. talent, but also include national and international thought leaders.
The conference agenda will promote engagement and dialogue on issues including:
National Security Issues
The Connected Car
The Right to be Forgotten
The Age of Robotics
Big Data
Cultures of Privacy
Wearable Technology
Youth Privacy and Cyber Bullying
Register here, early bird rate available until September 15, 2015.