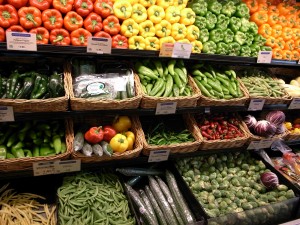 Join us as we explore what it means to have a right to food in Canada. Come and learn about the BC Civil Liberties Association's Right to Food project and our research on how Canadian law can be used to enforce the right to food. You'll also hear from a panel of Victoria experts about what communities are doing in the absence of a rights-based national food strategy and the ways they are working towards food justice and an end to poverty.
When: June 2, 2015, 7 – 8:30 pm
Where: Burnside Gorge Community Centre, Community Activity Room, 471 Cecelia Road, Victoria, BC
Who: Laura Track, BCCLA Counsel and Right to Food project lead, in conversation with:
Peggy Wilmott, Faith In Action
Roberta Bell, Victoria Native Friendship Centre
Rudi Wallace, Mustard Seed
Stephen Portman, Together Against Poverty Society
Light refreshments and on-site child care will be provided. This event is free and open to the public.
Click here to download an event poster in PDF format. Click here to visit our Facebook event page.