Grace Pastine, Litigation Director of the BC Civil Liberties Association, will be among the presenters at his year's TEDxStanleyPark, an annual event that fosters the sharing of innovative ideas and discussion about important social issues.
When: 10:00am and 6:00pm on May 23rd – Grace's talk begins around 4:25 pm
Where: The TEDxStanleyPark 2015 event is being held at Granville Island Stage located at 1585 Johnston Street on Granville Island, Vancouver. This theatre is to the east of the Granville Island Public Market.
UPDATE: Tickets are now sold out, but Grace's talk can be streamed online! Be sure to pre-register to view the webcast! 
The full-day event will take place between with the aim of inspiring and energizing attendees as they hear from fourteen speakers on a variety of meaningful topics.
Compassion and Choice at the End of Life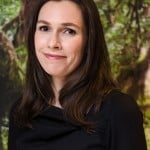 Grace will speak on the Supreme Court of Canada's recent decision granting Canadians the constitutional right to choose physician assistance in dying. The groundbreaking ruling in Carter v. Canada allows seriously and incurably ill Canadians who are suffering unbearably to seek the assistance of a doctor to experience a compassionate and peaceful death. Since the BCCLA launched its lawsuit in April of 2011, Grace, as Litigation Director, shepherded the case through to Canada's highest court. Grace remained connected to the family members of the plaintiffs whose stories served as the impetus for litigation, and supported the pro bono counsel whose dedication and talent led to the Supreme Court's unanimous ruling.
Learn more about TEDxStanleyPark 2015 here. The event can be viewed online, in real time and for free. Don't forget to visit the webcast page to pre-register.