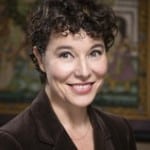 On June 3-5, 2015, the Canadian Library Association will be holding its 70th CLA National Conference and Trade Show in Ottawa, ON at the Shaw Centre. This year's conference theme is "Privacy and security – are you open to the public?" The conference will offer delegates over 70 sessions, a trade show floor to learn and experience the latest products and services, and several networking events.
Micheal Vonn, Policy Director at the BCCLA, will be presenting at the closing session on Friday, June 5, from 3:00 pm- 4:00 pm. In the lead-up to the conference, audience members will vote on which topic they want Micheal to present on by tweeting #CLAOtt15 with either #Forgotten or #BigData!
The choices are:
THE RIGHT TO BE FORGOTTEN: PRIVACY FUNDAMENTAL OR CENSORSHIP?
The European Court of Justice decision in the "Costeja case" against Google has created hullaballoo in countries all over the world with respect to the so-called (and arguably misnamed) Right to Be Forgotten. Privacy advocates have said it is about the most elemental of privacy principles, free speech advocates have said it is an open invitation to censorship, while others, gliding over the good vs bad debate, argue about whether a 'solution' is even feasible given the nature of the Internet. This session giddily wades into the mire to explain the case and its ramifications to try to sort out the facts from the hype. (To vote for this topic, tweet #CLAOtt15 #Forgotten!)
or
BIG DATA: WHAT THE GLOSSY BROCHURE'S NOT SAYING
Big Data is all the buzz with practically limitless uses and potential benefits.  But Big Data is more than just the usually unassailable good of "more information." Big Data analytics and logistics challenge traditional library sector values in respect of information ethics with privacy principles turned on their heads and new models of data governance and stewardship proposed to supplant our current systems of information rights and ethics. With data, data everywhere, this session maps some of the ethical contours of the rapidly changing information ethics landscape. (To vote for this topic, tweet #CLAOtt15 #BigData!)
Ticket prices can be found here. More information about the event can be found through the following channels:
Facebook: https://www.facebook.com/CanadianLibraryAssociation
Twitter: @cla_web and hashtag #CLAOtt15