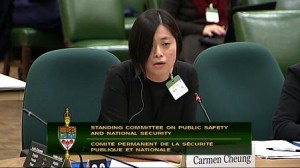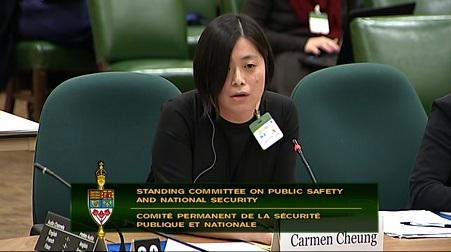 A public forum hosted by StopWar.ca will be held to discuss the implications of Bill C-51 and the right to dissent under this Bill. BCCLA's Senior Counsel, Carmen Cheung will be speaking at the event on issues raised in her Tyee article co-authored with the BCCLA's Alyssa Stryker, "Six Things Protesters Need to Know about Bill C-51." Carmen will also be answering audience questions. Itrath Syed, a PhD Candidate in the School of Communication at Simon Fraser University whose doctoral project involves an analysis of discourses about Muslims in Canada post 9/11, will also be speaking at the event.
Admission is free, and all are welcome to join in the discussion.
The event will be held on March 18th from 7 pm – 9 pm at Mr. Pleasant Neighbourhood House, located at 800 East Broadway in Vancouver, BC.
For further information please consult the event's Facebook page.