On March 2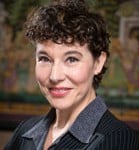 4th, a panel of legal experts and political scientists will explore the ramifications of Bill C-51, anti-terror legislation currently making its way through the House of Commons.  The panel will examine provisions influencing civil liberties, such as enhancing "preventative detention" and giving new powers to CSIS, as well as potential impacts on recent immigrants and the Muslim community.
The panel will feature BCCLA Policy Director Michael Vonn.  Other speakers include Dr. Craig Forcese (University of Ottawa Law),  Dr. Margot Young (UBC Law), Dr. Max Cameron (Director, Centre for the Study of Democratic Institutions, UBC) and Mr. Zool Suleman (Immigration Lawyer).
The event takes place from 6:30-8:30pm at ICBC Concourse, Morris J. Wisk Centre for Dialogue, 580 W. Hastings St. (enter from the Seymour Street courtyard entrance).