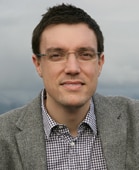 On March 20th, 8:00 am – 11:00 am at Floata Seafood Restaurant, The Vancouver Branch of the United Nations Association of Canada will be hosting a networking breakfast for students and recent graduates interested in meeting professionals working in the social change industry.  This is an opportunity to to connect with and learn from professionals from more than 25 organizations.
Josh Paterson, Executive Director of the BCCLA, will be in attendance.
Registration is available here.
Ticket Price: $25
This event is aimed towards students and recent graduates.