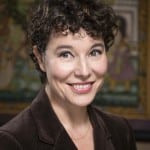 The BC Library Conference is being held May 20-22, 2015 at the Sheraton Vancouver Airport Hotel to discuss and encourage collaboration on issues pertinent to libraries. This year's theme, Creative Communities, will include a panel on Free Speech and Libraries on Thursday, May 21st 2015 from 5:15-6:30 pm. The BCCLA's Policy Director, Micheal Vonn, will be featured on the panel. Immediately following the panel, there will be a delegate social with food and a cash bar.
Registration will be available here in early February.
Attendee pricing begins at $135 and is available here.