October 31st, 12pm – November 1st, 5pm
Birkbeck, University of London
Malet Street, Bloomsbury
London WC1E 7HX
The 2014 Birkbeck Law Review Conference at the University of London covers issues relating to privacy and surveillance and will feature a keynote address from the BCCLA's own Michael Vonn!  The conference will cover a wide range of privacy issues including advocacy, civil disobedience, social mobilization, direct action, surveillance, whistle-blowing, cyber activism and activist journalism.  There will be panelists and speakers from a variety of countries and academic backgrounds addressing these issues from legal, philosophical, societal and journalistic perspectives.
The conference runs from October 31st to November 1st, registration is required, open to all and conference admission is free!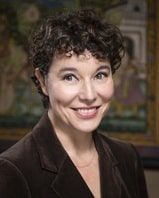 Michael Vonn is a frequent speaker on a variety of civil liberties topics including privacy, national security, policing, surveillance and free speech. Her work has been featured in Surveillance and Society, Case Western Reserve Journal of International Law, HIV/AIDS Policy and Law Review, Journal of Parliamentary and Political Law and the book Eyes Everywhere: The Global Growth of Camera Surveillance. She was a planning committee member for Computers, Freedom and Privacy 2014 and is an advisory board member of Privacy International.
For more information and to resister check out the conference website: