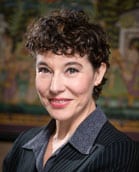 Micheal Vonn, policy director for the BCCLA, will be attending the public lecture "Privacy as Contextual Integrity", which is being held on Monday, February 24, 2014 at the SFU Harbour Centre. The lecture will begin at 6:30 pm.
The lecture will be headed by Dr. Helen Nissenbaum (Media, Culture, and Communication & Computer Science, New York University),  who will be speaking on the ways in which context affects information we are willing to share.
Most people care about the inappropriate sharing of information rather than the sharing of information itself. Threats to privacy arise from inappropriate flows of information through the use of computing and information technology. Living with our technologies involves clarifying what makes sharing appropriate and inappropriate. Does context matter to what we judge to be private? Does it matter what was shared? And with whom? This talk reveals how these questions have shaped the theory of privacy and illustrates key ideas with practical applications.
The lecture is a part of the ViPS Lecture Series on Privacy hosted by the SFU Institute for Values in Policy and Science.
Please RSVP by February 20.