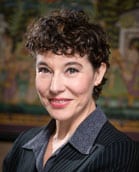 The BCCLA's policy director, Michael Vonn, will be featuring as a panelist at the Pathways to Privacy Research Symposium, presented by the CCLA and other co-applicants.
The symposium theme is "Helping Canadians Find Pathways to Privacy," and will provide a forum for academic researchers, civil society and public interest groups, and individuals to discuss privacy research results and their relevance for Canadians.
Michael Vonn will be speaking on Panel 2: Privacy at the Public/Private Interface from 10:30 am to 11:45 am. Vonn will be discussing "A National ID Card by Stealth."
"We live in a society where the lines between private and public are becoming not just blurred but in some cases erased. While privacy protection has long been treated differently, and legislated and enforced differently depending on whether the information collection occurred in the private or public sector, the realities of everyday life in an online, internally connected (and globally surveilled) world mean that these distinctions increasingly are being challenged. This panel will look at the ways in which public and private interconnect and the need for privacy protections across the interface."
The full list of  panelists include:
A. Clement, University of Toronto. "IXmaps: Mapping Canadian Privacy Risks in the Internet Cloud."
M. Vonn & K. Milberry, BCCLA. "A National ID Card by Stealth."
A. Slane, UOIT. "Privacy and civic duty: The legitimate scope of voluntary information sharing by private enterprises in law enforcement investigations into cybercrime."
D. Lyon, Queens University. "Privacy Implications of the Spread of Unmanned Aerial Vehicles (UAVs) in Canada."
The event is to be held at the Faculty Club, University of Toronto 41 Willcocks Street, Toronto ON. The entire event will be taking place from 8:30 am to5:00 pm.