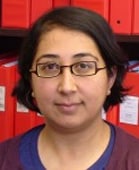 Raji Mangat, counsel for the BCCLA, will be speaking at a legal education conference which is taking place on Friday, February 28, 2014 called "Ahead of the Curve: Keeping Current with Changes to Immigration Law" presented by the BC Immigration Law Section.
Raji Mangat and Alex Stojicevic will be speaking on the panel titled "Government Information Sharing and Access to Information and Privacy: Who knows what about whom and when?" form 3:10 pm to 4:05, which will be moderated by Meera Thakrar.
The event will be held at the SFU Event Room, Segal School of Business. For more information on this event as well as ticket pricing, please visit www.cbapd.com.