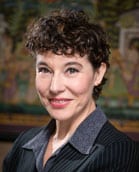 The BCCLA's policy director Michael Vonn will be speaking at the Workplace Centre for Spiritual and Ethical Development's Ethics for Breakfast Speaker Series on April 9th. Vonn will be focusing on the topic of "Privacy as a Public Good".
Ethics for Breakfast events provide a forum for inspiring speakers and conversations that promote ethical practices in business and daily life.
Events are held every second Wednesday from September to June  –  7:15 to 8:30 am at BC Hydro, 2nd Floor, 333 Dunsmuir Street, Vancouver, B.C.
Cost:
Members $7.00       Non-Members $10.00