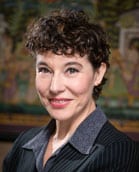 Toronto area members: join us for a panel discussion featuring the BCCLA's own policy director Micheal Vonn on International Privacy Day.
The event will begin with a keynote address by Ontario's Information and Privacy Commissioner, Dr. Ann Cavoukian, followed by two panel discussions featuring esteemed guests in a wide range of fields. The discussions will cover privacy, surveillance, and foreign intelligence agencies, among other related topics.
This event is hosted by the Protect Our Privacy Coalition, a group of citizens, experts, organizations, and businesses that have come together to defend the right to privacy based on a common statement of principle.
The event will be held on Tuesday, January 28th, 2014 at 9 AM at the MaRs Discovery District, 101 College Street, Toronto. This is a free event. Click here for more information and to RSVP.