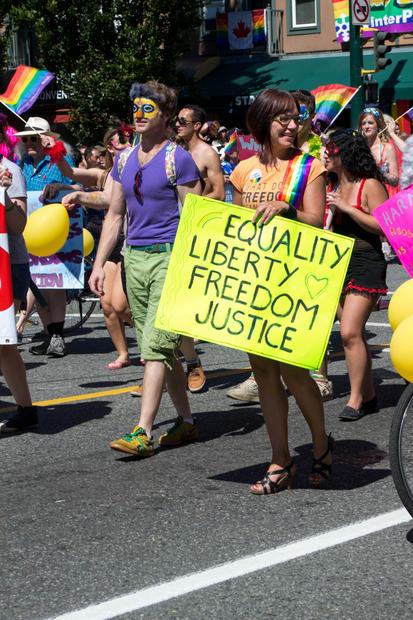 Make signs, banners and buttons and more in preparation for hosting our very own tent in the Pride Festival and Market.
This year we want to have a dynamic and engaging experience that reminds Pride participants of our long and important role as LGBTQQ advocates!
The BCCLA will provide a limited supply of materials – any crafty supplies you can contribute (either at the event or in advance) would be greatly appreciated.
Materials Wish List:
For signs:
Posterboard     Cardboard
Markers              Paint         Glitter
Join in the party anytime from 5:30pm -9:00pm