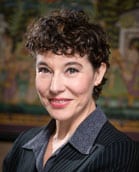 The BCCLA is excited to present a full length lecture on the important interplay between privacy, surveillance, and democracy on Tuesday, March 19th at 1pm.
BCCLA Policy Director Micheal Vonn will deliver a public  lecture at the University of the Fraser Valley, Abbotsford Campus.
Micheal's lecture, entitled Public Lives: What Eroding Privacy Means for Democracy,  will discuss some of the key arenas in which citizens' privacy rights are being eroded and the resistance to that erosion.