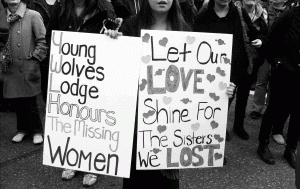 Amidst growing calls for a national inquiry into missing and murdered Aboriginal women in Canada, York University's Osgoode Hall Law School will be hosting a discussion on what form such an inquiry should take with BCCLA Executive Director David Eby and Robyn Gervais, the Inquiry's Independent Counsel for Aboriginal Interests, on Monday, December 3. Mr. Eby and Ms. Gervais will offer insight based on their experiences with the Missing Women Commission of Inquiry (MWCI).
The Missing Women's Commission of Inquiry was convened by the B.C. government in 2010 to investigate police conduct in response to the disappearance of women from Vancouver's Downtown Eastside. The majority of these women were Aboriginal and later found to be the victims of serial killer Robert Pickton. The inquiry's final report is due to be released on November 30, 2012.
Mr. Eby and Ms. Gervais will discuss the controversy surrounding the Missing Women's Commission of Inquiry and comment on lessons that may be used to craft a meaningful process to address the systemic discrimination and violence that Aboriginal women continue to face.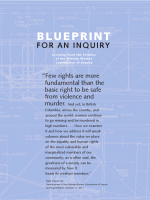 To read the report issued in response to the Missing Women's Commission of Inquiry by the BCCLA, Pivot Legal Society and West Coast LEAF click here.
Co-Organized by:
Distinguished Speaker Series Organizing Committee of Osgoode Hall
Osgoode Indigenous Students Association
Osgoode Women's Caucus
Just Law