Hasan Alam, Member-at-Large on Executive Committee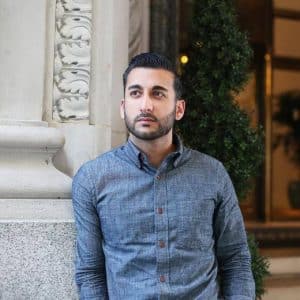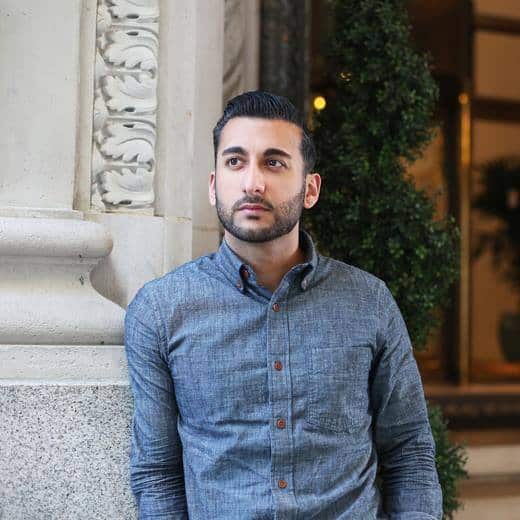 Hasan Alam received his degree in Law from the University of Calgary in 2011 and was called to the bar in British Columbia in 2012. Prior to law school, he worked in Cairo, Egypt for the Canadian International Development Agency (CIDA). His role at CIDA involved working with local NGOs around issues of human rights, gender equality, and labour rights. While in law school, Hasan worked as a summer intern at the West Coast Women's Education and Legal Education Fund. As an intern, he had the opportunity to work on the Polygamy Reference case, which went before the Supreme Court of BC. Hasan articled at the BC Public Interest Advocacy Centre, through which he gained experience in poverty and human rights law. He also had the opportunity to facilitate public legal education workshops across British Columbia, which focused on marginalized communities learning more about their rights.
Hasan currently works as a Staff Lawyer at the BC Government and Service Employees Union, where, he advocates on behalf of workers and represents them in labour arbitrations and mediations. He is also the supervising lawyer for the Abbottsford Community Services Migrant Worker and Poverty Law Clinics. These programs are aimed at providing pro bono legal advice to individuals who are either temporary foreign workers in the lower mainland or cannot afford legal services otherwise. Hasan is also a founding member of Critical Muslim Voices, an organization dedicated to advocating against Islamophobia in Canada and creating spaces for dialogue and community activism.
Haran Aruliah, Vice-President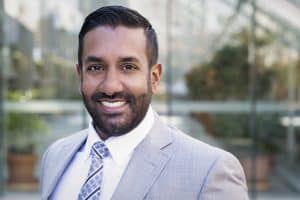 Haran is the CTO and in-house counsel for a Vancouver-based legal technology company. Prior to moving to BC he practiced as a criminal defence lawyer with Legal Aid Ontario for over seven years. He is also a software developer and continues to code today.
His career as defence counsel introduced him to seeking justice and protecting rights on an individual client level. He expanded that interest to include more systemic actions including being a founding member for both the campaign for collective bargaining rights of LAO lawyers (2011) and Comdu.it (2014), a volunteer network dedicated to sustainable development in war-affected regions of Sri Lanka. He currently serves as a Board Member for the Elizabeth Fry Society of Greater Vancouver and as a steering committee member for the Law Union of BC.
His interests in civil liberties and human rights focus on criminal law reform, privacy, and algorithmic accountability – particularly in how these intersect with Indigenous and racialized communities.
Derek Brackley, Treasurer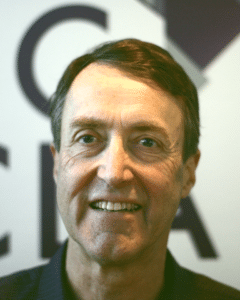 Derek was born to immigrant parents and raised in Vancouver. He grew up implicitly understanding that a society is defined by the way it protects the rights of vulnerable people and minorities. One of his first jobs was a youth worker in diversion programs for troubled youth. Now retired, he had a career with the federal government in policy related roles including program evaluation (regional lead), research on social policy issues such as labour market issues and the federal homelessness initiative.
Derek's was active in his professional union where he served as National Director for several years, including two years as National Vice President. He participated on Collective Bargaining teams, and was active on Finance and Constitution and Bylaws committees. Locally, he was a long time steward, founding director of BC/Yukon Local, and represented members at several departments in the grievance procedure with excellent results, including issues of harassment, and health and safety.
Derek volunteers with Leadnow and with the Wallenberg-Sugihara Civil Courage Society. Derek has an MA in Economics, with a focus on labour economics and labour relations. This came with an understanding that economics is all about how members of the society relate to each other. He enjoys self propelled outdoor activities including backcountry skiing, mountaineering, hiking and sailing.
Ian Bushfield, Secretary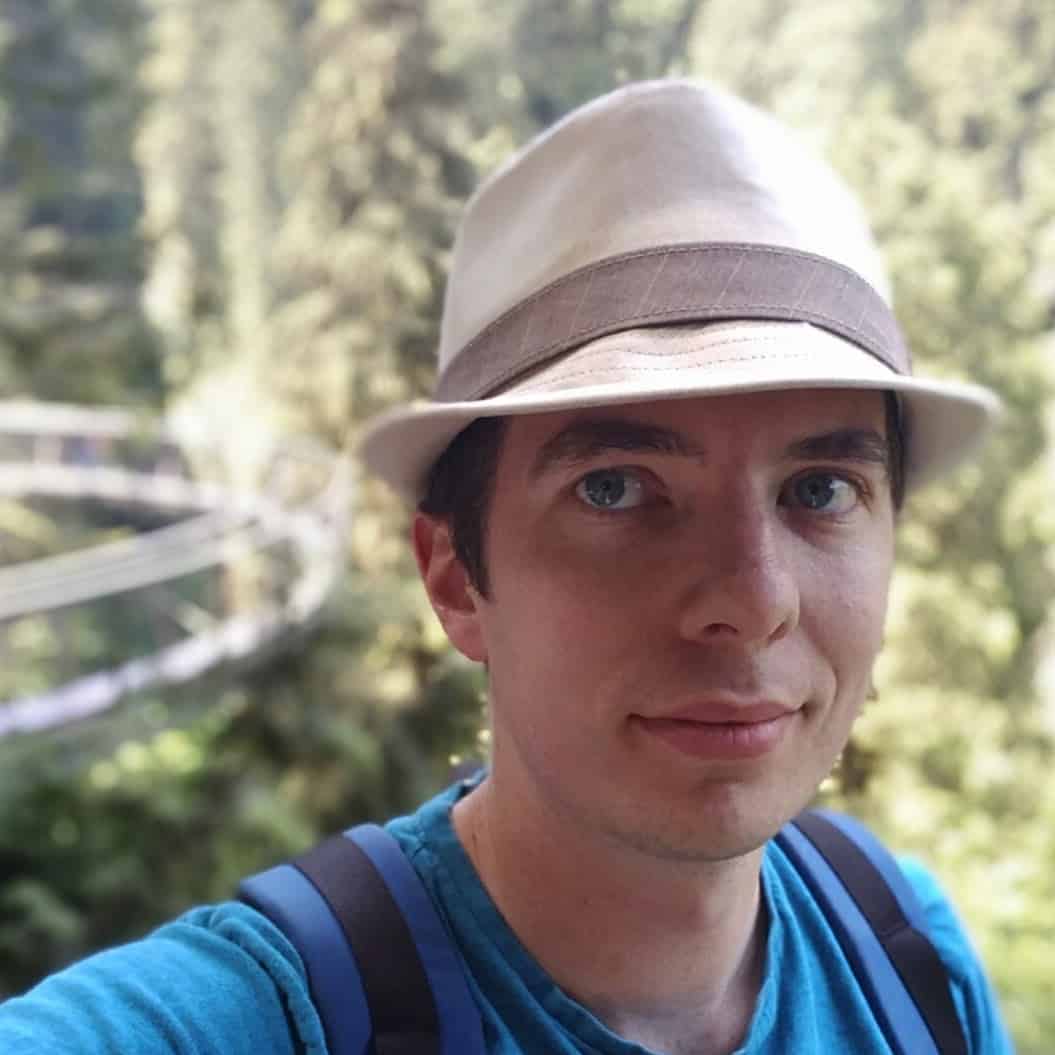 Ian Bushfield is an advocate for Humanism, science and social justice living in Vancouver. He is the current and was the first Executive Director of the BC Humanist Association. He co hosts the PolitiCoast and Cambie Report podcasts covering BC and Vancouver politics, respectively. He earned a BSc in Engineering Physics from the University of Alberta and a MSc in Physics from Simon Fraser University, and has taken BCIT courses in non profit management.
He helped found the U of A Atheists and Agnostics in 2007 and led the group until graduating in 2009. In 2008 the group successfully challenged the University's 100 year old convocation charge as it asked students to use their degrees "for the glory of God". From 2013 2015 he lived in the UK, first in Leeds then London where he worked on science advocacy and transparency campaigns at Sense About Science.
Paul Champ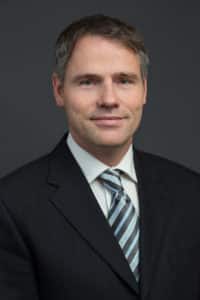 Paul Champ is a human rights and labour lawyer based in Ottawa. Paul and his clients have established legal precedents in Charter rights, privacy, racial discrimination, freedom of association, health care and child welfare on reserves, prisoners' rights, and corporate accountability for abuses in foreign countries. Paul has appeared before the Supreme Court of Canada on several occasions and is invited as an expert to speak to Parliamentary Committees on issues such as policing protests, Canadians imprisoned abroad, and Bill C-51. In 2010, Paul was honoured to receive the Reg Robson Civil Liberties Award for his work opposing the transfer of military prisoners in Afghanistan to a risk of torture. In 2013, he was honoured by the International Commission of Jurists with the Walter S. Tarnopolsky Human Rights Award for outstanding contributions to domestic and international human rights.
Joey Doyle
Joey Doyle is a lawyer and activist based in Coast Salish territory (Vancouver). He has been practicing law since October 2019 as a solo practitioner, focused mainly on legal aid criminal defence work. Joey is a founding member of the revived Law Union of BC, is a director of Lawyers' Rights Watch Canada, and is a director of the Association of Legal Aid Lawyers. He is also a veteran of various political campaigns, electoral and issues-based. Unifying all his activities is a desire to fight injustice and to stand up for people who are oppressed by the status quo institutions within our society. Joey is grateful for the opportunity to continue this fight as a member of the BCCLA Board of Directors.
David Fai, President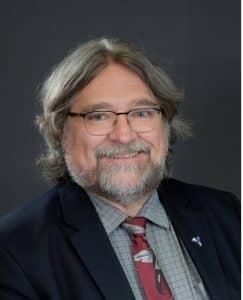 David Fai is a lawyer based in Vancouver. In his 30 years as a lawyer, he has always been an advocate for civil liberties. He began law school in 1982, the year the Charter of Rights was enacted and has extensive experience arguing Charter of Rights cases in all levels of Court, including his recent challenge to mandatory minimums in the Supreme Court of Canada in January 2016.
David has strongly advocated as a lawyer for marginalized people, with a major focus on those living in the Downtown Eastside. Drug addicts, First Nations, impoverished and mentally challenged offenders make up the majority of his diverse practice. He can often be found at the Provincial Court at 222 Main Street talking with lawyers who seek his input on cases they are dealing with. He enjoys working with other lawyers, learning from them, and sharing his knowledge of various cases and precedents.
Michael Friedlaender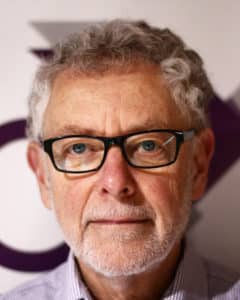 Michael is a long-time BCCLA supporter and a Board member since 2016. He currently serves on the BCCLA's Strategic Planning Working Group. His main civil liberties focus is protection of the institutions of democracy by countering any developments that would undermine or debase them. One of his current interests is working with BCCLA on the implications of the massive technological change all around us for the civil liberties landscape and for the BCCLA's future work.
Michael has experience in negotiation, intergovernmental relations, policy development/policy change, and team leadership. He worked on social policy issues and fiscal/financial issues before his retirement from Canada's federal public service. In his last role there, he worked towards reconciliation with First Nations in BC as a member of the executive leadership team of Canada's treaty negotiation office in Vancouver, where he was responsible for fiscal negotiations and federal-provincial financial arrangements. Michael was awarded the Queen's Diamond Jubilee medal in 2013.
Michael has a Master of Arts in Mathematics from the University of British Columbia and has completed the Public Executive Program at Queen's University.
Lisa Kerr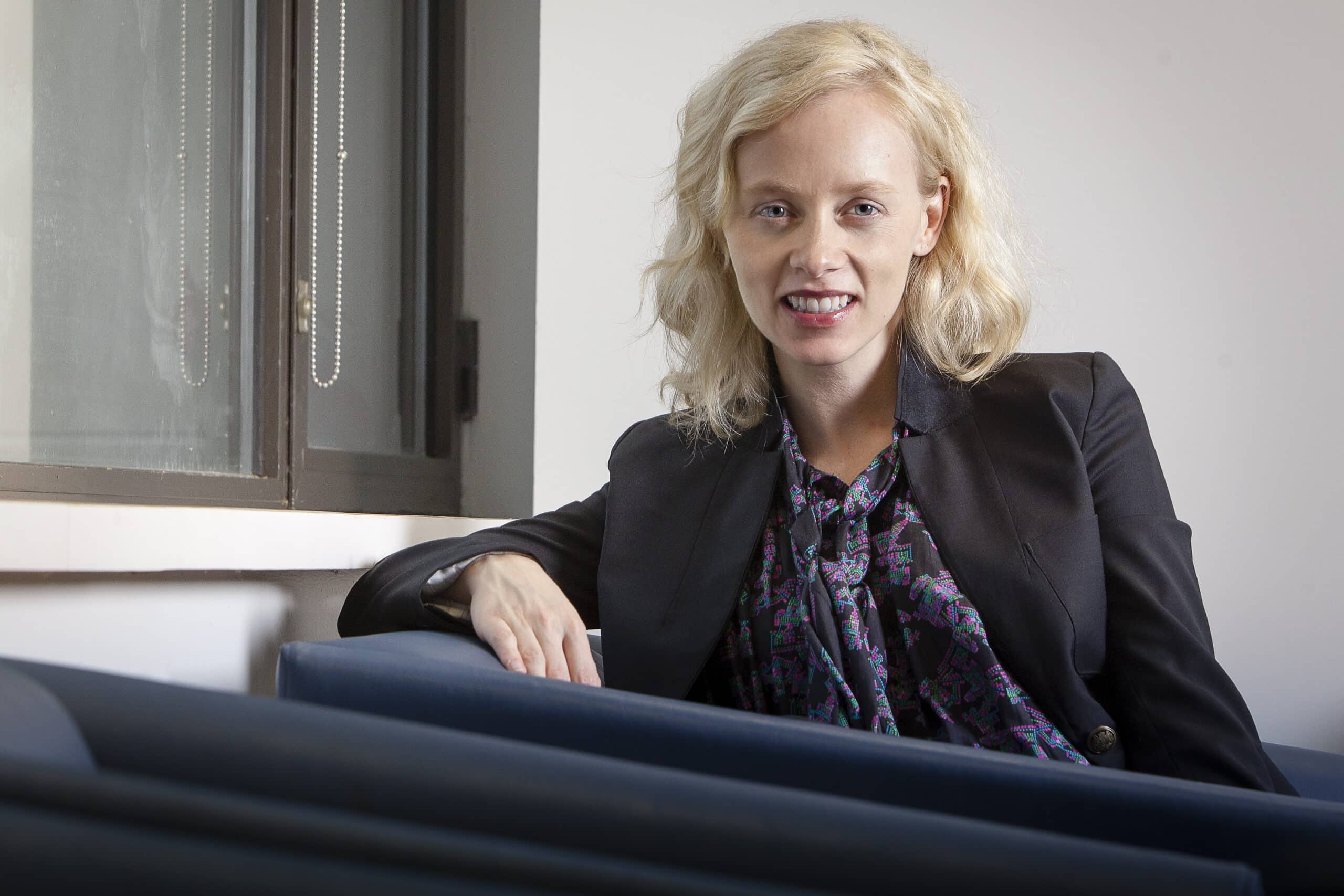 Dr. Lisa Kerr is an Assistant Professor at Queen's University, Faculty of Law, where she teaches courses on criminal law, sentencing and prison law. Lisa has previously worked as staff lawyer at Prisoners' Legal Services, Canada's only dedicated legal aid office for prisoners. For several years, she has worked with Pivot Legal Society on a campaign to decriminalize sex work. More recently, Lisa has been advising the Queen's Prison Law Clinic regarding the delivery of legal services to federal inmates. Lisa has long supported the work of the BCCLA and specifically its litigation aimed at the abolition of solitary confinement in Canadian prisons. During her doctoral studies at New York University, Lisa was named a Trudeau Scholar.
Kevin Millsip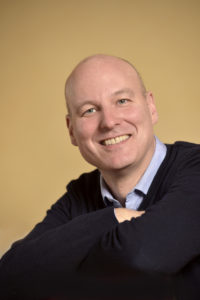 Kevin's work focuses on building capacity to advance social and environmental justice in Canada. He is the co-founder and Director of Next Up, a national leadership training program for young people committed to social and environmental justice across Canada. He served as the first sustainability Coordinator for the Vancouver School Board, where his work focused on student and staff engagement in sustainability initiatives, which included focused efforts on local food security, transportation and climate action. In this role he served on several advisory groups for the City of Vancouver's Greenest City Action Plan, the city's Local Food Action Plan and the Vancouver Park Board's Access to Nature Plan. She worked to make connections between the city's planning efforts and the sustainability work at the VSB.
Kevin has fundraising experience through his non-profit work and has served on funding advisory groups for the Vancouver Foundation, Vancity and The Small Change Fund.  He is a Dialogue Associate with SFU's Centre for Dialogue and has been guest faculty at the SFU Semester in Dialogue program. He is currently board chair for both the Canadian Centre for Policy Alternatives BC Office and the Theatre for Living Society. From 2002‑2005, Kevin served as a Vancouver School Board Trustee where his work focused on youth engagement, sustainability and advocating for proper funding for public education. He is currently on advisory committees for Upstream.net, The Centre for Civic Governance and rabble.ca.
In 1998 Kevin co-founded Check Your Head, an organization that has worked with over 65,000 young people to become involved in global justice issues in BC. He served as the Executive Director of Check Your Head until 2009. He also co-founded Get Your Vote On, a campaign to register new voters in BC. Previous to Check Your Head, he worked for Katimavik, a national program for young people age 18‑21. Kevin's formal training and education is in Theatre Arts, leadership development and facilitation for social change.
Karen Mirsky, Member-at-Large on Executive Committee
Karen is a criminal defence lawyer in private practice and have been for 13 years. Before this, I worked as a freelance writer and editor. Over the course of both careers, my interest in social justice has been a thread that has governed my personal and professional choices.
Early in my law career I worked for Pivot Legal Society as a volunteer and staff lawyer, primarily focussing on sex work advocacy in the legal context. In that role, I sat on civic committees and worked as media liaison and contact person. I chaired Pivot's Board of Directors from 2005-2007. From 2009-2013, I accepted a board position with PACE Society, a member-driven DTES sex worker support organization. I chaired the PACE Board for two years before leaving to focus on other aspects of my life.
Outside of my law practice, I provide pro bono legal support to individuals protesting environmental issues and am well versed in the legal concepts underpinning civil disobedience and its role in society. I offer civil disobedience education on request as well as a court room advocacy.
I also provide legal support to those in Vancouver's sex-positive community. I identify as bi-sexual and polyamorous and consider myself a part of a sexual minority. Between my personal connections and work in sex work advocacy, my connections with the sex work and sex-positive communities are extensive and well-established.
Ayendri Riddell, Member-at-Large on Executive Committee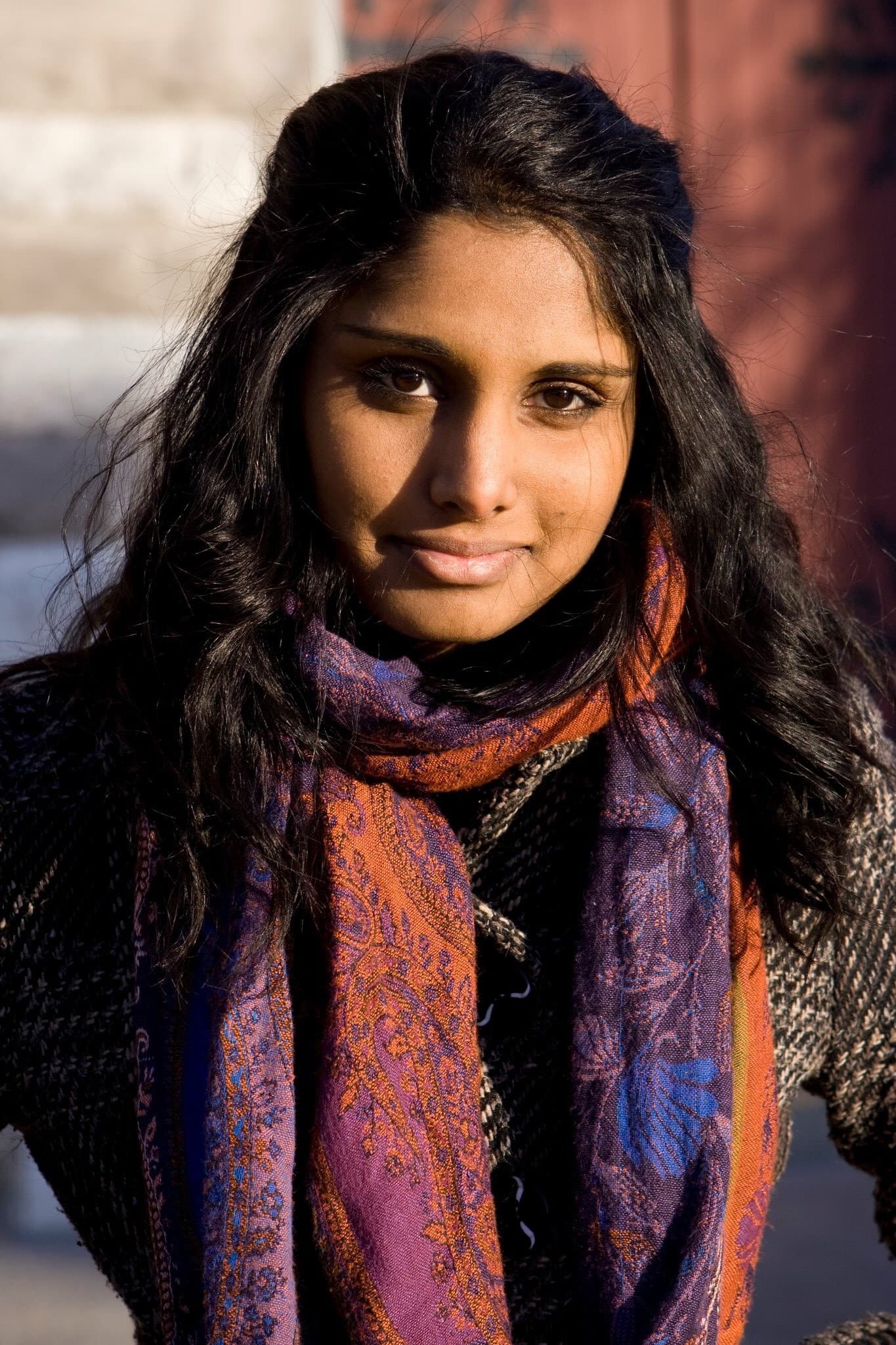 Ayendri is a Sri Lankan born educator and activist based in Vancouver, Coast Salish Territories. She currently works at Amnesty International as the Regional Activism Coordinator for Western Canada. In this role she is responsible for developing and implementing strategies to mobilize Amnesty's activist base across Western Canada and the Territories. Ayendri's work, which she researched and refined through her former position with UBC's Centre for Community Engaged Learning, focuses on the use of liberatory pedagogies to deepen understanding and inspire collective action.
She is committed to intersectional grassroots activism, is a member of No One Is Illegal – Vancouver Coast Salish Territories, and was a founding member of the Terminal City Legal Collective, which provides training and legal support for grassroots mobilizations in Vancouver and the Lower Mainland. She organized with the End Immigration Detention Network from 2014-2017 in response to a massive strike held by 191 migrant detainees in a maximum security prison in Southern Ontario. During that time Ayendri staffed the detention hotline, supported the legal organizing and conducted extensive research on policy positions related to immigration detention.
Alan Rowan, Member-at-Large on Executive Committee

Presently semi-retired, Alan was for many years involved in the local renovation business, and have an extensive background in the British Columbia shellfish aquaculture industry, both as an employee and as an owner.
Alan comes by his passion for civil liberties and civil rights honestly, as his father is Bob Rowan, one of the founders of the BCCLA, and a past president. Many early meetings were held at Alan's house, and he carries fond memories of far-ranging discussions covering topics that were engagingly foreign to his then teen-aged years. Alan was then and continue to be deeply committed to the ongoing fight for real equality for all men and women, free speech and a free press, and the right to freedom of expression.
Alan's service on the Board of the Association began over twenty years ago, and he has proudly served as the Association's Treasurer since 1999.
Steven Savitt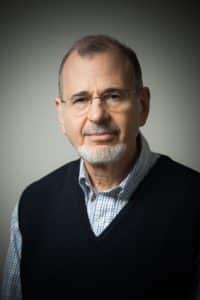 Steven Savitt was born in New York City in 1942 but grew up in Wheeling, West Virginia. He earned an AB degree from Columbia College in 1964 and a Ph. D. degree from Brandeis University in 1972.
Both degrees were in philosophy, and Steve was a member of the department of philosophy of the University of British Columbia from 1969 until 2015, specializing in logic and philosophy of science. He is married, with one child and one grandchild.
Steve joined the BCCLA Board in 2007 and was elected Secretary in 2016.
Paul Tétrault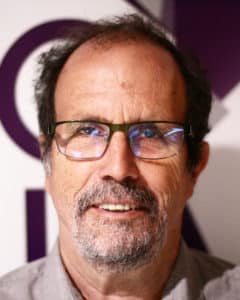 Prior to Paul's retirement, he had been employed as staff lawyer and national representative for CUPE, a large trade union, where he worked for the past 25 years. Before that he worked for a number of years as a youth worker and, prior to that, taught political science at a junior college in Montreal for five years. He has extensive experience advocating for workers and others in a number of different forums.  He graduated with a Bachelors in Commerce (Accounting) and Master of Arts (Political Science) from McGill University, and obtained his Bachelor of Laws from UBC.
As a community member, he has been involved in municipal politics with COPE and now ONECITY, as well as participating in housing co-op committees and parent committees at school. He was an active member of the BC Organization to Fight Racism and Vice Chair of the Board of the Farmworkers fundraising organization. Paul has been involved in international solidarity work, particularly Palestine solidarity work in a number of capacities (he was chair of the Middle East Working Group at the Vancouver World Peace Forum, 2006). He helped author the CUPE booklet "The Wall Must Fall". He founded and chaired the Trade Union Committee for Justice in the Middle East. Recently, he has been a fundraiser and organiser for the Free Omar Khadr Committee, as well as being active in the Seriously Free Speech Committee. He continues to have extensive contacts in the trade union movement and in community organizations.
Vanessa Wolff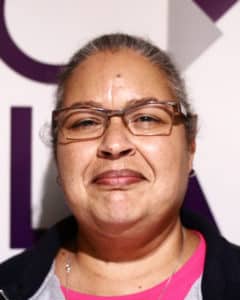 Vanessa Wolff is a National Education Representative for CUPE National. Her roles in the past 20 years have been Education, Health & Safety and Servicing Representative.
Prior to her current role, she was a CUPE member from Local 2316, Children's Aid Society of Metropolitan Toronto, the largest Child Welfare Agency in North America, where she worked in a variety of roles and was the chair of the Health & Safety Committee on the Executive Board. Vanessa was also instrumental in organising all social service agencies in Ontario to get certified Health & Safety training for their committees through the Workers Health & Safety Centre.
As a former foster parent of special needs children, she is very much aware of the struggles that exists in the school systems between services that are needed for the children; lack of proper support systems for mental health issues; and balancing the rights of workers for a safe workplace and a job.
Vanessa, who immigrated from the Netherlands, worked with the Ministry of Justice in Holland where they developed various systems to protect workers from violence in the workplace.
Vanessa is also an advisor for the CMHA on promoting the CSA National Standard on Psychological Healthy & Safe Workplaces.
| | | |
| --- | --- | --- |
| Presidents | From | To |
| David Fai | 2020 | Present |
| Caily DiPuma | 2019 | 2020 |
| Lindsay Lyster | 2016 | 2019 |
| Caily DiPuma | 2016 | 2016 |
| Lindsay Lyster | 2012 | 2016 |
| Robert Holmes | 2008 | 2012 |
| Jason Gratl | 2005 | 2007 |
| John Russell | 2003 | 2005 |
| John Dixon | 2001 | 2003 |
| Craig Jones | 1999 | 2001 |
| Andrew Irvine | 1998 | 1999 |
| Kay Stockholder | 1995 | 1998 |
| Andrew Wilkinson | 1993 | 1995 |
| Phil Bryden | 1990 | 1993 |
| John Dixon | 1984 | 1990 |
| David Copp | 1983 | 1984 |
| Reg Robson | 1981 | 1983 |
| Kit Rigg | 1980 | |
| Bill Deverell | 1979 | |
| James Dybikowski | 1977 | 1978 |
| Kit Rigg | 1976 | |
| Dave Robertson | 1975 | |
| Reg Robson | 1971 | 1974 |
| John Stanton | 1969 | 1970 |
| Bob Rowan | 1968 | |
| Sidney Simons | 1967 | |
| Dr. James Foulks | 1963 | 1966 |
| Reverend Phillip Hewitt | 1963 | |
| | | |
| --- | --- | --- |
| Executive Directors | From | To |
| Harsha Walia | 2020 | Present |
| Josh Paterson | 2013 | 2019 |
| David Eby | 2008 | 2013 |
| Murray Mollard | 2001 | 2008 |
| John Westwood | 1988 | 2001 |
| John Russell | 1980 | 1988 |