Over the summer we've been fortunate to welcome a talented group of new staff to continue to strengthen our litigation, community law, and operational support capacities. Please join us in extending a warm welcome to our new team members!
Megan Tweedie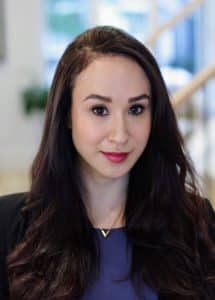 Megan joined the BCCLA as Staff Counsel (Litigation) in 2019. She brings with her eight years of experience in private practice, focusing on labour and employment law, human rights, and privacy matters. Megan has represented clients at all levels of court in BC and at various administrative tribunals. She has also done extensive work providing pro bono legal services to people facing barriers to access to justice.
In 2008, when Megan was a law student at the University of Toronto, she received a Public Interest Fellowship to become the BCCLA's first summer law student, an experience that cemented her interest in public interest law. Years later, she is thrilled to return to the BCCLA and is passionate about furthering the organization's goals.
Jessica Magonet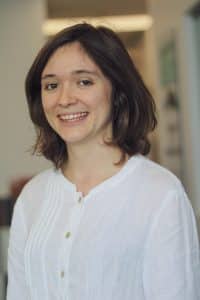 Jessica joined the BCCLA as Staff Counsel (Litigation) in 2019. Before joining the BCCLA, she was a lawyer at Arvay Finlay LLP and spent two years clerking for the Honorable Madam Justice Karakatsanis at the Supreme Court of Canada. Jessica is a member of the Bar of British Columbia and Quebec. She graduated from McGill University in 2015, receiving degrees in civil law and common law, with a minor in cognitive science.
Jessica has been involved in the social and environmental justice movement for many years, and previously worked for Ecojustice and the Public Interest Law Clinic. She is the former Editor-in-Chief of the McGill International Journal of Sustainable Development Law and Policy. In 2016, she was named one of Canada's Top 25 Environmentalists Under 25.
Carly Teillet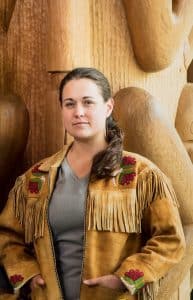 Carly joined the BCCLA as our Community Lawyer in September 2019. Carly is Métis from the Red River Métis community (Winnipeg) and the great-great-grand-niece of Louis Riel.
Carly was legal counsel for two Parties with Standing (Vancouver Sex Workers Rights Collective and the Liard Aboriginal Women's Society) in the National Inquiry into Murdered and Missing Indigenous Women and Girls. She has represented Indigenous clients in child protection and criminal matters, worked as the inaugural Gladue Lawyer for Legal Services Society of BC, and taught as an Adjunct Professor at the Peter A. Allard School of Law at UBC. Carly was the inaugural articling student at the Indigenous Community Legal Clinic in the Downtown Eastside of Vancouver. She has written Gladue Reports for individuals in Provincial and Supreme Courts of British Columbia. Carly is a board member of Wish Drop-In Centre Society and Rise Women's Legal Centre.
In addition to her experiential knowledge as a result of her cultural background, Carly has worked for and developed relationships with individual Indigenous clients, elders, families and communities across Canada for over a decade.
Jennifer MacNeil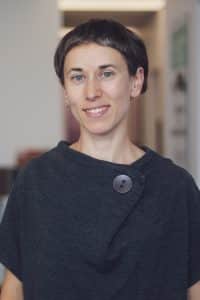 Jennifer began working with the BCCLA as a contractor in 2018, and is now joining the organisation as Operations and Donor Relations Associate. Several years after completing a B.Ed specialising in Instrumental and Choral Music from the University of Victoria, her increasing interest in social and climate justice issues led her to complete a post-degree Certificate in Food Security from Ryerson University with a focus in the many intersections of food and gender. In addition to her work at the BCCLA, Jennifer also teaches music part-time at a Vancouver elementary school.
Since moving to Vancouver in 2017, she has been volunteering in her community as a children's soccer coach, a pick leader for the Vancouver Fruit Tree Project, and an executive on her school's parent advisory board.