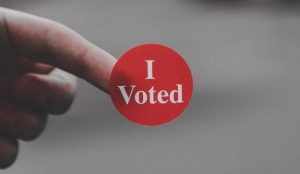 Permanent Residents share much in common with citizens. They live, work, play, study, pay taxes, send their kids to schools, have access to healthcare coverage, and are protected by the Canadian Charter of Rights and Freedoms. According to the 2016 census, there were 421,935 resident immigrants in BC. Approximately 60,000 Permanent Residents call Vancouver – xʷməθkʷəy̓əm (Musqueam), Skwxwú7mesh (Squamish) & səlil̓wətaʔɬ (Tsleil-Waututh) territories – home. [1] This situation is comparable in other BC cities/territories. Despite their contributions to their communities, Permanent Residents are left without a voice, representation, and a diminished sense of belonging.

The provincial government has jurisdiction over municipal voting laws and sets the parameters that govern them. Several local municipalities and communities of the Lower Mainland, Vancouver Island, and Northern BC, have passed motions to have the BC government change its legislation to give permanent residents the right to vote in local elections. These commendable efforts have blazed the trail towards Motion B109. On the week of September 23, 2019, the Union of BC Municipalities (UBCM), councilor and mayors from across the province will have the historic opportunity to endorse Motion B109, a resolution seeking to strengthen democracy in the province.
The BCCLA encourages the endorsement of the resolution for the following reasons:
Enfranchising Permanent Residents with a municipal vote is long overdue. The right to vote is essential to one's feeling of belonging and responsibility in a democratic society.
The road to citizenship can be long and barrier ridden. Giving Permanent Residents the right to vote now is compatible with their status as immigrants who permanently reside in BC.
Against the backdrop of declining voter turnout, the ability of Permanent Residents to vote may encourage broader civic participation with respect to municipal governance. Local governments will also be more accountable to the communities they serve as more residents will have a say in how public funds are spent and what bylaws are made on the issues affecting their daily lives.
BC has the chance to join the ranks of many enlightened jurisdictions across the world that already give Permanent Residents voting rights at the municipal level.
Over the last 150 years, the electoral system in Canada has evolved to give many communities and groups the right to vote, in recognition that these communities and groups should be valued participants in public decision-making processes. For example, voting rights have been extended to women, Chinese, South Asian, Japanese, and Indigenous peoples. The BCCLA believes that the right to vote ought to be extended to Permanent Residents with respect to municipal elections. To do so would ensure that local governments are continuing to strive for greater inclusivity in BC cities.
To learn more about Permanent Resident voting rights check out the Lost Votes campaign here.
---