On this day, the International Day Against Homophobia, Transphobia and Biphobia, BCCLA commemorates and pledges to continue the fight against the oppression of LGBTQI+ identity, and to promote genuine equality and freedom for LGBTQI+ people.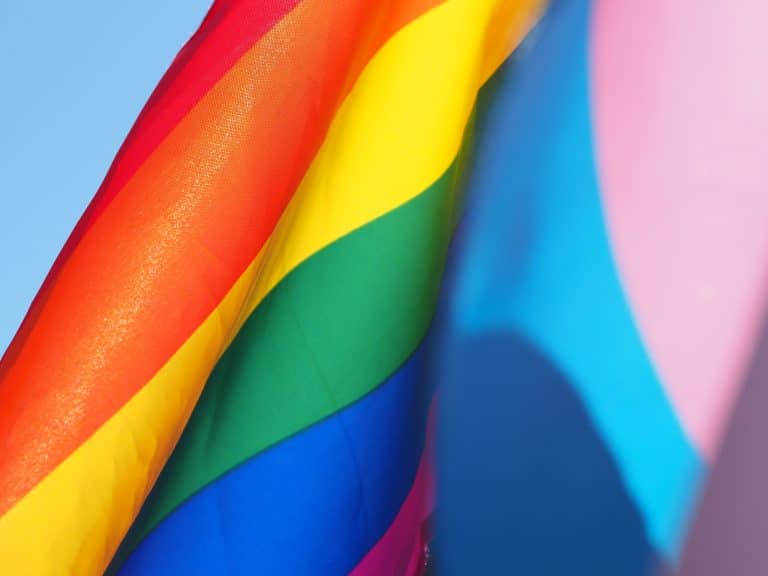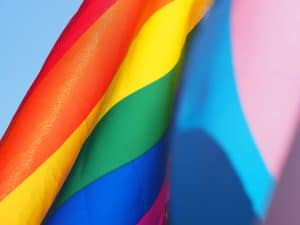 The BCCLA has long fought against discrimination on the basis of sexual orientation and gender identity. LGBTQI+ rights are human rights. Around the world, there has been an increase in anti-LGBTQI+ rhetoric, and in many countries new laws are being passed that undermine the basic guarantees of human dignity and fundamental freedoms of LGBTQI+ people. In Canada, the new Alberta government came to power promising to make life more difficult and dangerous for queer and trans kids at school by eliminating legal protections for them and making it risky for them to participate in Gay Straight Alliance clubs in their schools. The Ontario government has repealed changes to the school curriculum that recognized LGBTQI+ equality, removing references to same sex couples and transgender and gender diverse people from health education in a move that is directly and explicitly discriminatory. We have to continue to fight for queer and trans equality in this country until it is fully realized.
People who identify as part of the trans and gender diverse communities in particular are among the most disadvantaged and vulnerable minority groups in Canadian society, and suffer a wide range of discrimination and violence. The situation is even more difficult for trans and gender diverse people who have multiple, overlapping, intersectional characteristics of their identity (for example, race, ethnicity, ability and class) that result in more complex and interconnected experiences of discrimination and disadvantage.  
It was only three years ago that the Vancouver Police Department developed a policy on ensuring non-discrimination in its interactions with trans people, after a BC Human Rights Tribunal decision found that the department's practices systemically discriminated against them. In BC schools, while the government rightly promotes a school environment and curriculum that is inclusive of sexual orientation and gender identity (SOGI), and to eliminate systemic discrimination experienced by students, these changes continue to be vigorously resisted by some. Trans and gender diverse identities have only been formally, explicitly named as prohibited grounds of discrimination under federal and BC human rights legislation in the past 3 years. While they were already protected under tribunal and court decisions, the idea of sending a strong public signal by protecting them explicitly in the law was a long time in coming, and only happened after political fights in both Victoria and Ottawa.
There are people who continue to question whether trans and gender diverse people's identities are real and whether they are worthy of equal protection under the law. We know that under our Constitution, they are entitled to their opinion – but in recognizing this, we make clear that the BCCLA disagrees with them in the strongest terms and it is our job to say so.
The law – and the BCCLA's position – is clear: under the law, trans women are women, trans men are men, and they and all people with non-binary, Two-Spirit, genderqueer, agender and other gender diverse identities are worthy of equal protection, dignity and freedom.
Discrimination against trans and gender diverse people, and LQBTQI+ people generally, demands a robust response from governments, civil society, the business community, and people.
Today, we restate our commitment to this work.
Lindsay Lyster (she, her, hers)
President
Josh Paterson (he, him, his)
Executive Director