Join us in extending a warm welcome to our new staff members! We're excited to welcome Latoya Farrell as the 2018/2019 Articling Student, Amy Gill as Executive Coordinator, and Emily Lapper as Senior Litigation Counsel.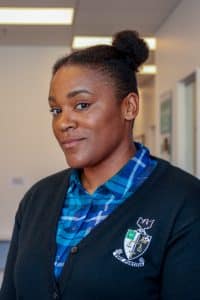 Latoya Farrell is a recent addition to the BCCLA team from Edmonton, AB. She graduated from the University of Saskatchewan – College of Law in 2018, completing her final year abroad at the University of Birmingham in England where she focused on Human Rights and Criminal Justice. Prior to that, Latoya worked as a Multicultural Liaison with the Fort McMurray Catholic School District helping Aboriginal and newly immigrated students to successfully complete High School.
In 2009, she graduated from the University of Alberta – Augustana Faculty with a B.A in Sociology and a B.A in Studio Foundations. She has volunteered as a Youth Coordinator with the National Black Coalition of Canada, developing youth programs for the African-Canadian community. She is also an accomplished artist and has been featured in various shows around Edmonton.
---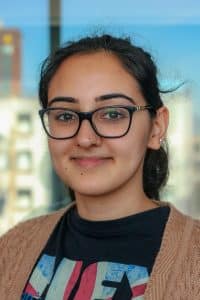 Amy Gill joined the BCCLA as an Executive Coordinator in 2018 after completing a BA at the University of British Columbia with a Double Honours in English Literature and Political Science. Her academic interests includes political theory (particularly postcolonialism and decolonization), diasporic literature, and interculturalism in popular culture. Amy also has previous experience working as the President and Letter Writing Coordinator for the UBC Chapter of Amnesty International, where she was active in organizing events and activism opportunities on campus to raise awareness about human rights abuses in Canada and abroad. Amy is passionate about social justice, community organizing, and the oxford comma.
---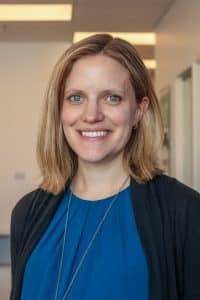 Emily Lapper joined the BCCLA as senior counsel in 2018. Prior to joining the BCCLA, Emily worked in the Vancouver office of Norton Rose Fulbright Canada LLP (formerly, Bull, Housser &Tupper LLP) where she maintained a civil litigation practice encompassing both commercial and public law. Emily has acted as counsel in cases involving Indigenous consultation, administrative law and procedure, local government law, unreasonable search and seizure under s. 8 of the Charter, the right to access to medical marijuana, the availability of s. 24(1) Charter damages, and criminal sentencing. Emily has argued before all levels of court in British Columbia, appeared before the Court of Appeal for Ontario and Court of Appeal of Alberta, and has argued in the Supreme Court of Canada.
From 2012-2013, Emily served as a law clerk to Justice Rosalie Silberman Abella at the Supreme Court of Canada. From 2010-2011, she served as a law clerk for Justice K. Smith and Justice Kirkpatrick of the Court of Appeal for British Columbia. Emily is a graduate of the University of Victoria Faculty of Law.