Please extend a warm welcome to our five newly elected members of the Board of Directors!
---
Hasan Alam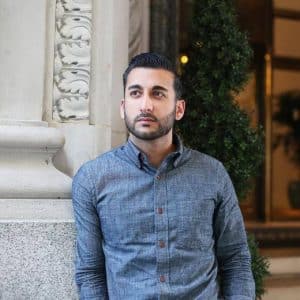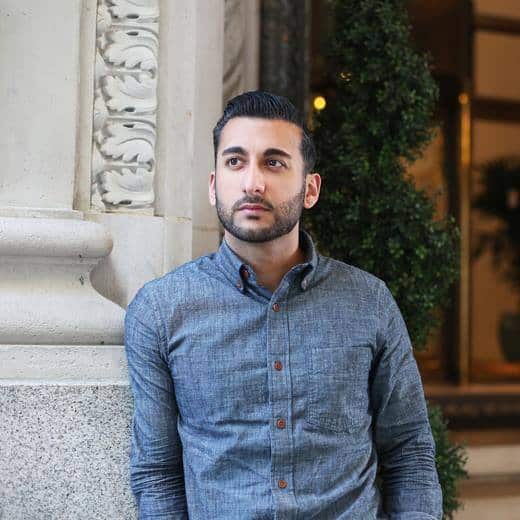 Hasan Alam received his Juris Doctorate in Law from the University of Calgary in 2011 and was called to the bar in British Columbia in 2012. Prior to law school, he worked in Cairo, Egypt for the Canadian International Development Agency (CIDA). His role at CIDA involved working with local NGOs around issues of human rights, gender equality, and labour rights. While in law school, Hasan worked as a summer intern at the West Coast Women's Education and Legal Education Fund. As an intern, he had the opportunity to work on the Polygamy Reference case, which went before the Supreme Court of BC. Hasan articled at the BC Public Interest Advocacy Centre, through which he gained experience in poverty and human rights law. He also had the opportunity to facilitate public legal education workshops across British Columbia, which focused on marginalized communities learning more about their rights.
Hasan currently works as a Staff Lawyer at the BC Government and Service Employees Union, where, he advocate on behalf of workers and represent them in labour arbitrations and mediations. He is also the supervising lawyer for the Abbottsford Community Services Migrant Worker and Poverty Law Clinics. These programs are aimed at providing pro bono legal advice to individuals who are either temporary foreign workers in the lower mainland or cannot afford legal services otherwise. Hasan is also a founding member of Critical Muslim Voices, an organization dedicated to advocating against Islamophobia in Canada and creating spaces for dialogue and community activism.
Karen Mirsky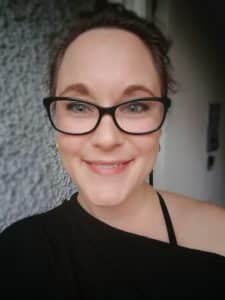 Karen is a criminal defence lawyer in private practice and has been for 13 years. Before this, she worked as a freelance writer and editor. Over the course of both careers, her interest in social justice has been a thread that has governed her personal and professional choices.
Early in her law career she worked for Pivot Legal Society as a volunteer and staff lawyer, primarily focussing on sex work advocacy in the legal context. In that role, she sat on civic committees and worked as media liaison and contact person. She chaired Pivot's Board of Directors from 2005-2007. From 2009-2013, she accepted a board position with PACE Society, a member-driven DTES sex worker support organization. She chaired the PACE Board for two years before leaving to focus on other aspects of her life.
Outside of her law practice, she provides pro bono legal support to individuals protesting environmental issues and is well versed in the legal concepts underpinning civil disobedience and its role in society. she offers civil disobedience education on request as well as a court room advocacy.
She also provide legal support to those in Vancouver's sex-positive community. She identifies as bi-sexual and polyamorous and consider herself a part of a sexual minority. Between her personal connections and work in sex work advocacy, her connections with the sex work and sex-positive communities are extensive and well-established.
Ayendri Riddell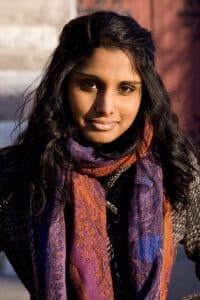 Ayendri is a Sri Lankan born educator and activist based in Vancouver, Coast Salish Territories. She currently works at Amnesty International as the Regional Activism Coordinator for Western Canada. In this role she is responsible for developing and implementing strategies to mobilize Amnesty's activist base across Western Canada and the Territories. Ayendri's work, which she researched and refined through her former position with UBC's Centre for Community Engaged Learning, focuses on the use of liberatory pedagogies to deepen understanding and inspire collective action.
She is committed to intersectional grassroots activism, is a member of No One Is Illegal – Vancouver Coast Salish Territories, and was a founding member of the Terminal City Legal Collective, which provides training and legal support for grassroots mobilizations in Vancouver and the Lower Mainland. She organized with the End Immigration Detention Network from 2014-2017 in response to a massive strike held by 191 migrant detainees in a maximum security prison in Southern Ontario. During that time Ayendri staffed the detention hotline, supported the legal organizing and conducted extensive research on policy positions related to immigration detention.
Maureen Webb
Maureen is a labour and constitutional lawyer, activist, and writer. As Co‑Chair of the International Civil Liberties Monitoring Group, she was involved in the Arar Inquiry and a number of important Charter challenges. She spearheaded the International Campaign Against Mass Surveillance. Sponsored by ICLMG, Amnesty, the ACLU, and others, over 200 organizations signed onto its manifesto. Her article on the Anti-terrorism Act was cited extensively in the trial judgment in R. v. Khawaja, striking down the motive element in the definition of "terrorism". Her analysis on the Khadr cases and extraterritorial application of the Charter appeared in the National Journal of Constitutional Law. Maureen has litigated cases at all court levels, including the Ontario Court of Appeal, Supreme Court of Canada, Privy Council, and House of Lords. At Gowlings' (Toronto) she was part of a team that litigated the landmark Lavigne case, the Green Party's challenge to the federal leaders' debate, and the Canadian Civil Liberties Association's challenge to the powers of CSIS. Maureen has spoken about civil liberties in many venues, including the Chicago Council on Global Affairs, the World Affairs Council, Columbia University, the Ontario Bar Association, the Canadian Labour Congress, Democracy Now, and CBC's The National. She's testified before Parliamentary Committees and taught National Security Law at UBC. Her book, Illusions of Security (City Lights, 2007) was an early analysis of mass surveillance. Her second book, Coding Democracy, about hackers, is being published in 2019 by MIT Press. Maureen is currently Legal Director at Hospital Employees' Union.