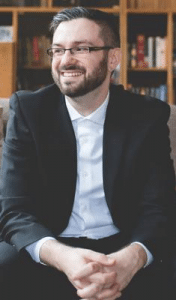 Please extend a huge welcome to Mark Hosak, who joined the BCCLA as Director of Community Engagement in 2018!
Mark brings a background in fundraising, communications, and organizing from his previous experience with the Juvenile Diabetes Research Foundation, various progressive political campaigns, and work as a Legislative Assistant to a Member of Parliament. His past campaigns have included advocating for wild salmon protection, for veterans pension rights, and against climate change.
Mark holds a Masters of Political Management from Carleton University and a BA Hons in Political Science from Simon Fraser University. His work focused on applied campaign theory and political narrative development.