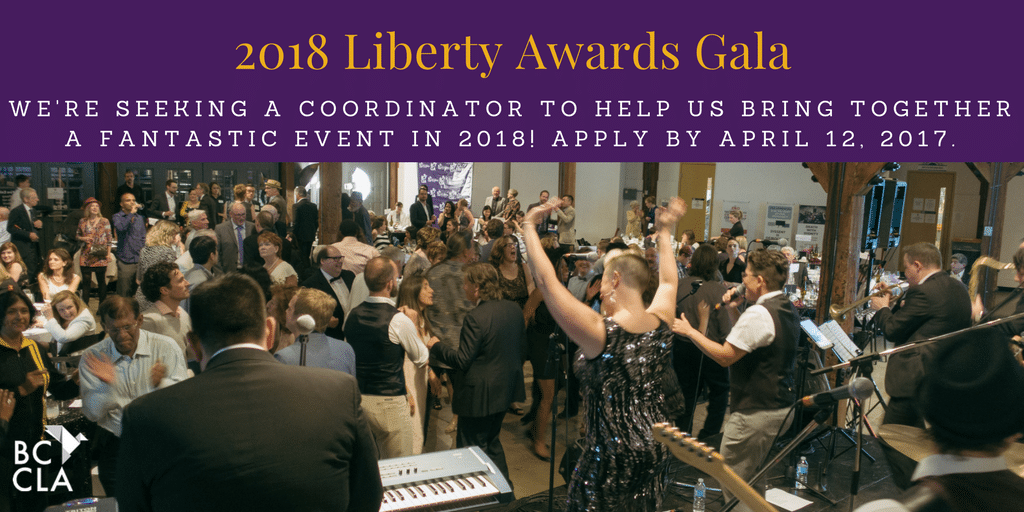 Hey! Are you an events and fundraising professional? We're seeking a fantastic coordinator (or team) to bring together the BCCLA's 2018 Liberty Awards Gala!
It is a fun and inspirational evening. We've got great foundations to build on, and lots of room to grow!
We are currently seeking requests for proposals, so if you think you or your team might be right, check out our RFP below, and be sure to apply by April 12, 2017!
RFP-for-event-coordinator-simple