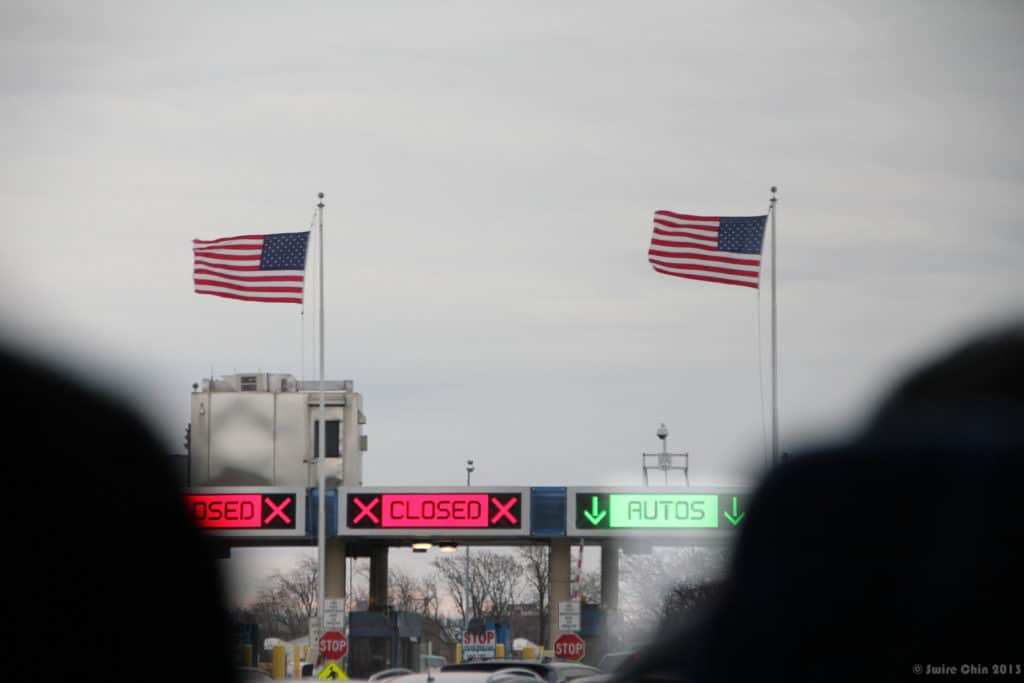 Summer is finally here! Like many Canadians, a few of us at the BCCLA are planning vacations south of the border this season.  Despite the holidays and sunshine, crossing the Canada-US border can be stressful as we worry about our rights to privacy and how those square with the rights of border guards to examine our travel plans and the goods we bring.
For the basics about your rights when departing for the US and then returning home to Canada, check our blog post what you need to know about border rights. The American Civil Liberties Union ("ACLU") has also published a guide about electronic devices at the US border that is handy.
In this blog, I want to tell you about some new developments with respect to rights at the border.  First,   a proposed new law on customs preclearance.  Second, a government a study on rights at the border.  And finally, a very exciting project we've got going on electronic devices at the border.
Bill C-23 – new law on customs pre-clearance
If you've ever had to clear US customs in a Canadian airport prior to boarding your flight, you can thank the Preclearance Act. It is a law based on a 1974 agreement between Canada and the US and allows US border guards to administer American preclearance laws in certain areas of designated Canadian airports. Preclearance laws involve customs, immigration, public health, food inspection and plant and animal health.  Saying there would be trade and travel benefits , our government signed a new preclearance agreement in 2015 to expand these areas to land, rail, marine and air transport facilities and to allow Canada to have preclearance areas in the US.  Bill C-23 is the law that will implement this agreement.
We are very worried about the new and expanded powers that US border guards will have under this law and the lack of recourse for travellers whose rights are violated.  Last month we spoke about Bill C-23 to the House of Commons Standing Committee on Public Safety and National Security, all of which can be found in our written submission.
Recent news reports suggest very extensive questioning by US border officials is becoming more and more common. This situation intensifies our concerns that Bill C-23 s violates the rights of travelers to withdraw from a preclearance area if they choose. Currently a person can leave a preclearance area at any time and has no obligation to answer questions.  If Bill C-23 becomes law, US border officials will be able to question someone who chooses to withdraw.  While the government says that this is necessary to prevent "illicit probing" of preclearance areas, we think that this change is unwarranted and essentially enables US border officials to detain people who should be free to leave.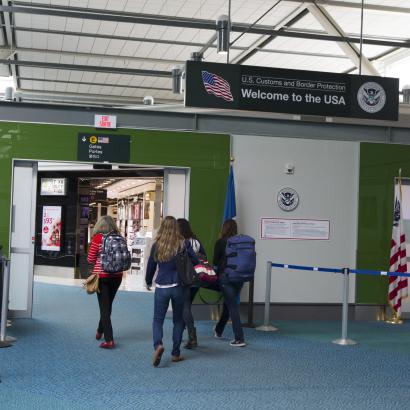 This is especially worrying because we don't think US border guards can be held properly accountable.   The government says that the new law will be better at protecting Canadians because the Charter of Rights and Freedoms and other human rights laws will apply on our side of the border. But we say that's not the way things will work because these advertised protections are essentially erased by state immunity laws.   Our alarm has since been echoed by the Privacy Commissioner of Canada, who told the Committee that "these protections could not be enforced in a court of law, except in circumstances largely irrelevant to the present discussion."
After considering our views and that of others, the text of Bill C-23 was updated and it passed third reading in the House of Commons last week. Unfortunately the changes to the bill are minor and don't resolve the key issues that we have raised. We expect the bill to go to the Senate this fall and we will continue our efforts to bring its shortcomings to light.
Study into Privacy Rights at Airports, Borders and Travelling in the US 
As well, in keeping with the public's intense focus on rights at the border, the House of Commons Standing Committee on Access to Information, Privacy and Ethics just started to look into the "Privacy of Canadians at Airports, Borders and Travelling in the United States."
BCCLA Policy Director Micheal Vonn and I appeared as witnesses at their first meeting alongside the Canadian Civil Liberties Association and the ACLU.  All of us spoke about border searches of electronic devices on both sides of the border and the lack of legal safeguards to protect traveler's privacy.  Micheal and I argued that Canadian law should be updated to protect our electronic devices from searches at the border if the guard has no reasonable grounds to be suspicious. Here's our speaking notes.
No word yet on when to expect a report from the study, but we are hoping that the report includes good recommendations.
W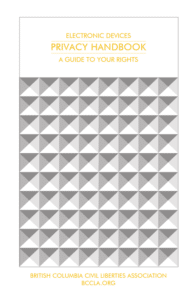 e're on it! E-devices resources comin' right up!
Meanwhile we have just started a joint project with our friends at the Canadian Internet Policy and Public Interest Clinic.  We are developing an online guide to help you understand what is known about:
your rights with respect to electronic devices at the border;
best practices for securing your data before crossing the border; and
what to do if you've been searched.
We expect to have the guide available for next spring. Our 2012 Privacy Handbook for electronic devices remains available online. It needs updating (hence our new project), but it still contains useful information.