Please extend a warm welcome to our four newly elected members of the Board of Directors: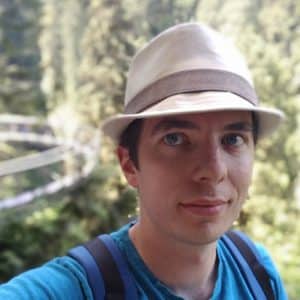 Ian Bushfield
Ian Bushfield is an advocate for Humanism, science and social justice living in Vancouver. He is the current and was the first Executive Director of the BC Humanist Association. He also co‑hosts the PolitiCoast podcast covering BC and Canadian politics. He earned a BSc in Engineering Physics from the University of Alberta and a MSc in Physics from Simon Fraser University, and has taken BCIT courses in non‑profit management.
He helped found the U of A Atheists and Agnostics in 2007 and led the group until graduating in 2009. In 2008 the group successfully challenged the University's 100‑year‑old convocation charge as it asked students to use their degrees "for the glory of God". From 2013‑2015 he lived in the UK, first in Leeds then London where he worked on science advocacy and transparency campaigns at Sense About Science.
He has blogged for over a decade and has had opinion pieces .published on Canada.com. He helped found CanadianAtheist.com, and wrote for the U of A and SFU student newspapers.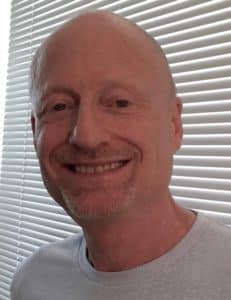 Jonathan Levitt
Jonathan Levitt has known and struggled with the prejudice and bigotry of being a minority person at various times in his life. As a child in Quebec in the 1950's, he was raised by a single mother who had to work 6 days a week to make ends meet, with no social assistance. As a gay youth, society labeled him as a mentally ill deviant, subjecting him to discrimination, shame and personal threats. As a Jew, he had to recite Christian prayers in public school. As a person who was infected with "gay cancer" long before the discovery of the HIV virus, he suffered extreme stigma on many levels, including in his Vancouver co‑op housing, and he had to lobby for access to life‑saving medications. These life experiences have shown him how crucial it is to lobby for justice and individual rights so that every person can live with dignity.
Jonathan has a BA (Psychology) from McGill University as well as certificates in counselling and professional development. He has an extensive volunteer background in crisis counselling and suicide prevention, workshop and support group facilitation, teaching ESL and volunteer coordination. He is now comfortably retired after working in a middle management position for the City of Vancouver.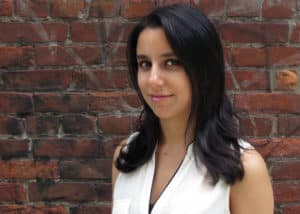 Lindsey Bertrand
Lindsey Bertrand is a communications professional specializing in public engagement in complex issues. She is particularly drawn to projects that aim to create meaningful structural change, and believes strongly that open discourse and access to information are crucial for Individuals and communities.
Lindsey has a BA in Communications from Simon Fraser University, and is an MA candidate at Royal Roads University. She has worked with a number of social change organizations ‑including the Canadian Centre for Policy Alternatives, the BC Freedom of Information and Privacy Association, and OpenMedia‑ and has written and spoken extensively about a number of communications issues, including internet accessibility, privacy, and diversity of voices in media.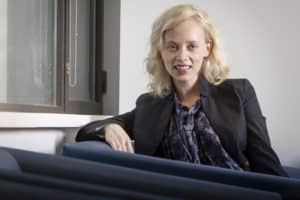 Lisa Kerr
Dr. Lisa Kerr is an Assistant Professor at Queen's University, Faculty of Law, where she teaches courses on criminal law, sentencing and prison law. Lisa has previously worked as staff lawyer at Prisoners' Legal Services, Canada's only dedicated legal aid office for prisoners. For several years, she has worked with Pivot Legal Society on a campaign to decriminalize sex work. More recently, Lisa has been advising the Queen's Prison Law Clinic regarding the delivery of legal services to federal inmates. Lisa has long supported the work of the BCCLA and specifically its litigation aimed at the abolition of solitary confinement in Canadian prisons. During her doctoral studies at New York University, Lisa was named a Trudeau Scholar.
…and to the eight incumbents who have been elected for another term:
Paul Champ
Lindsey Lyster
Richard Marcuse
Alan Rowan
Tom Sandborn
Steve Savitt
Paul Schachter
Vanessa Wolff