By Jennifer Saltman/theprovince.com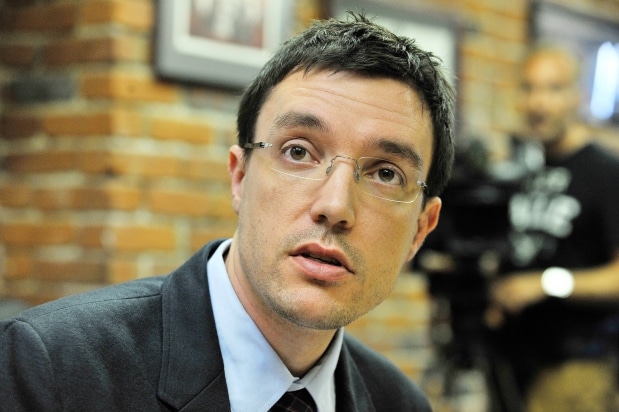 Police say the death of a woman who was being held by Canada Border Services Agency last month was not criminal in nature.
But civil libertarians remain "extremely troubled" because news of the 42-year-old's death was not made public for nearly a month.
"It just makes no sense and it raises a lot of questions about the degree of transparency and accountability that we are seeing from the Canada Border Services Agency," said Josh Paterson, executive director of the B.C. Civil Liberties Association.
According to the CBSA, on Dec. 20, 2013, first responders were called to the B.C. Immigration Holding Centre at Vancouver International Airport and a short-term detainee, identified by Paterson as Lucia Vega Jiminez, was sent to hospital.
Jiminez died in hospital on Dec. 28.
The Richmond RCMP was called in to investigate. A spokeswoman was unable to confirm when investigators determined that Jiminez's death was not criminal.
"The health and safety of those in our care is of paramount concern," the CBSA said in a statement. "We take this responsibility very seriously and it is important to determine the circumstances surrounding any loss of life."
When asked why the public did not find out about Jiminez's death for a month, the CBSA responded: "The CBSA is not in a position to release further information while the B.C. Coroners Service investigation is ongoing."
Paterson said that while not all details need to be released, "the public have a right to know when someone dies in (CBSA) custody."
He said the public places a lot of trust in the CBSA and there needs to be oversight.
"This case, and the fact that it's been unknown to the public for so long, makes it so clear that something needs to be done," he said.
Paterson suggested that something along the lines of the Independent Investigations Office of B.C., which looks into incidents of serious harm or death involving police officers, should be in place for the CBSA.
He stressed that police should not be looking into the activities of what is , in effect, another police agency.
Although the RCMP investigation has concluded, the B.C. Coroners Service continues to look into the incident involving Jiminez.
Spokeswoman Barb McLintock said the coroners service isn't prepared to speculate about the cause or classification of the death because the investigation is preliminary.
She said it is being treated as an in-custody incident, so an inquest will automatically be ordered.