By The Province/theprovince.com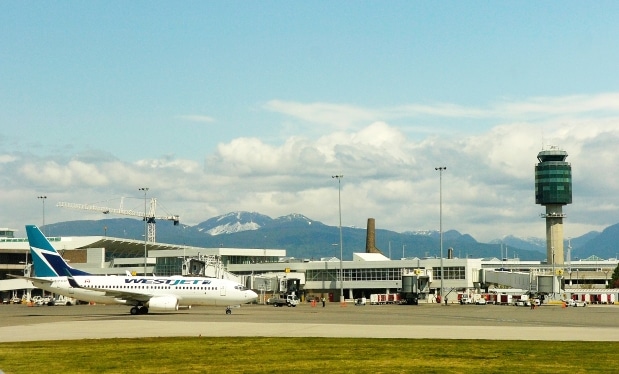 VANCOUVER — Many questions remain surrounding the death of a Mexican woman who had been held by Canada Border Services Agency at Vancouver's airport, and the agency is revealing few answers.
Lucia Vega Jimenez was taken into custody at Vancouver International Airport last month. BC Coroners Service confirmed Wednesday that the 42-year-old was rushed to the hospital Dec. 20 after she was found hanging in a shower stall at the airport's immigration holding centre.
Vega Jimenez was removed from life support a week later with her family present, Coroner Barb McLintock said in a written release.
News of Vega Jimenez's death surfaced in media reports this week, prompting civil liberties activists to question why CBSA did not disclose information about the death sooner.
"It took a month for the story to break through the media, and we think it's completely unacceptable that someone should die in the custody of a law enforcement agency and no disclosure's made to the public," said Josh Paterson, executive director of the BC Civil Liberties Association on Wednesday.
Jean-Pierre Fortin, national president of Customs and Immigration Union, said he only learned of the woman's death from media reports this week. He said while Vega Jimenez was in the custody of CBSA, she was detained by a sub-contracted security company.
"It's not common practice, but I know it's taking place in certain places in Canada. B.C.'s one of them," he said.
Paterson said his group finds the whole incident very troubling.
"Someone has died in custody — it appears in reports she committed suicide —and we have questions as to how that came to be. Could her death have been prevented? What were the circumstances of it?"
McLintock said Vega Jimenez was in custody at "a different facility" before being taken to the holding area at Vancouver International Airport.
In a written news release, the group No One is Illegal said the woman was transferred to jail and then sent to the CBSA holding cells to await deportation.
Vega Jimenez was a migrant who worked at a Vancouver hotel when she was arrested last month over an unpaid transit ticket, the group said.
No One Is Illegal also claims that when Vega Jimenez's sister came to Vancouver last month to take her sister's remains back to Mexico, she signed a non-disclosure agreement with Canada Border Services Agency.
CBSA refused a phone interview, but said in an emailed statement that the agency never asked Jimenez's family to sign a confidentiality agreement.
The statement said the agency's detention facilities are regularly monitored by independent organizations. Detainees are informed of their legal rights, and they are allowed access to legal counsel, telephones and visitation, it said.
"The health and safety of those in our care is of paramount concern. We take this responsibility very seriously and it is important to determine the circumstances surrounding any loss of life," said spokeswoman Amitha Carnadin in the statement.
Chief coroner Lisa Lapointe said an investigation into Vega Jimenez's death began as soon as the office was notified by the hospital.
"I can confirm that all of those contacted for information about the circumstances of the death have been thoroughly and carefully reviewed and the facts determined," she said.
McLintock said there have been "very, very few" CBSA in-custody deaths in B.C. An inquest may be ordered into Jimenez's death, which RCMP has concluded was not criminal in nature.
Both BC Civil Liberties Association and No One Is Illegal are calling for an independent civilian inquiry.
Several hundred names were added to an online petition initiated by No One is Illegal on Wednesday calling for the inquiry. It is addressed to nine people, including CBSA officials, Public Safety Minister Steven Blaney and Prime Minister Stephen Harper.
"Lucia did die under the custody of CBSA and basically the only investigation, as far as I understand, has been the Richmond RCMP and we find this extremely inappropriate because it is only a police-on-police investigation," said Shireen Soofi, a member of No One Is Illegal.
Police and RCMP conduct issues are investigated by independent agencies, but no such oversight exists for CBSA, said Paterson.
"You're left in a position where you have to basically send a complaint email through their website or write them a letter and hope for the best," he said. "That is not by any stretch an appropriate level of oversight for a police service."
The petition also calls for a comprehensive review of migrant detention policies that Soofi said has forced at least two other migrants or refugees to take their own lives across Canada in the past few years.
"Canada is refusing more and more people who are fleeing their lives … and causing extreme distress that is putting migrants into these terrible circumstances, where they are desperate enough to do terrible things and unfortunately take their own lives," said Soofi.
A vigil to honour Vega Jimenez is expected to take place on Friday afternoon in front of the CBSA offices in downtown Vancouver.