By Bob Mackin/metronews.ca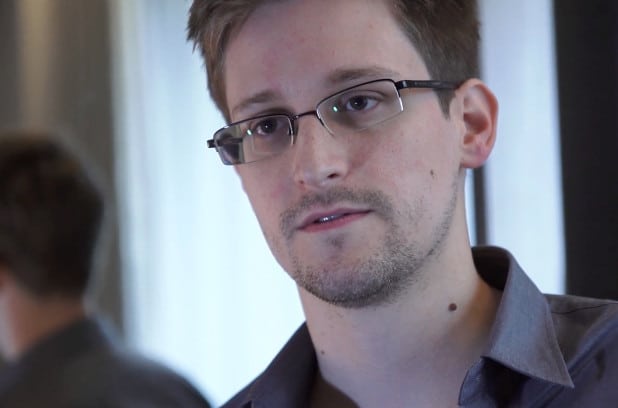 The British Columbia Civil Liberties Association is awaiting the federal government's reply to the Oct. 22-filed lawsuit challenging the constitutionality of Communications Security Establishment Canada.
CSEC is an ally of the U.S. National Security Agency and counterparts from United Kingdom, Australia and New Zealand. Together, they are the so-called "five eyes" spying alliance. Documents leaked by Edward Snowden indicate CSEC and NSA have worked closely. BCCLA's lawsuit alleges CSEC has breached Canadians' rights to freedom of expression and protection from unreasonable search or seizure.
"What we see here is essentially an iceberg," said BCCLA counsel Caily DiPuma. "We're dealing with shocking revelations about government spying around the world revolving in a global debate about when and how governments should be spying, whether it's ever appropriate for a Canadian government agency to be spying on its own citizens."
The electronic spy agency is building a $1.2 billion, high-tech headquarters in Ottawa, next to the Canadian Security Intelligence Service. Project head Bud Mercer retired from the RCMP after working as the officer in charge of the $900 million, Vancouver 2010 Winter Olympics security squad.
DiPuma said that the secrecy surrounding CSEC and the lack of oversight means Canadians must question their political leaders.
"I would encourage people to be informed about these issues, ask questions and have real conversations with their friends and family about why they're concerned about spying, the way they perceive their rights and liberties around freedom of expression and really why these issues matter to them," diPuma said. "That's an important conversation that I hope everyone is having around their dinner tables this holiday season."
Simon Fraser University School of Communication Prof. Richard Smith said 2013's revelations about government spying "make you wonder whether you have a democracy or not." The threat to civil liberties posed by government surveillance is greater than the threat of terrorism, he said.
"You've got the kind of activity that would seem to be appropriate in a dictatorship or authoritarian regime, which needs that kind of control to keep itself in power," Smith said.
Know your rights: Who to contact if your privacy is breached
Privacy Commissioner of Canada 
Interim Privacy Commissioner Chantal Bernier advocates for citizens' privacy rights and investigates complaints under Canada's Privacy Act (which covers federal ministries and agencies) and the Personal Information Protection and Electronic Documents Act (the private sector privacy law).
Office of the Information and Privacy Commissioner for British Columbia
Commissioner Elizabeth Denham has jurisdiction under B.C.'s Freedom of Information and Protection of Privacy Act (which governs 2,900 ministries, municipalities, school boards, Crown corporations, health authorities and municipal police) and the Personal Information Protection Act (for 300,000 businesses, charities, associations, unions and trusts).
Citizens have the right under federal and provincial laws to access information collected about them and to ensure that it is correct.
B.C. Freedom of Information and Privacy Association
Non-profit society that advocates for British Columbians' information access and privacy rights.