By Jonathan Woodword/bc.ctvnews.ca
The City of Vancouver is looking to spend $200,000 on high-tech licence plate readers to catch illegal parkers, following in the footsteps of several B.C.cities that have already adopted the technology.
Complaints about poor parking enforcement in resident-only zones have prompted Vancouver's director of streets to ask for new cameras mounted atop two patrol cars – a more efficient solution than walking but one that has privacy advocates on edge.
"The city will… pilot licence plate recognition technology to enhance service to permit holders," according to a budget proposal submitted to council this week.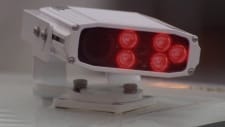 Another city filing says there's clearly a need for improved service – only 19 per cent of residents and 11 per cent of businesses approve of how the city manages curbside parking spaces.
If the pilot program is launched, Vancouver would join a number of B.C. municipalities that have adopted the technology in the past few years, including Kelowna, Kamloops, West Vancouver, Burnaby, Whistler and the University of British Columbia.
A single bylaw officer driving in a car can do the work of three officers on foot, said Gary Penway, director of community development of the City of North Vancouver, which first adopted the technology in 2006.
"I'm surprised it took them this long," Penway told CTV News. "It's safer, it's more efficient, and it results in fewer disputes because you have documentation of the vehicle being there."
Penway said the car cost about $50,000. Two cameras are mounted on the roof and they take pictures of a car's licence plate, while a side-mounted camera takes pictures of the car's wheel.
In North Vancouver, an in-car laptop analyses the photos to produce a licence plate number, which is stored in the car along with time and location. If the vehicle returns, and the car has not moved in two hours, then the laptop warns the bylaw officer, who gets out of the car to deliver the ticket.
The pictures are kept for about six months, Penway said.
According to the proposal, Vancouver plans to go several steps farther than North Vancouver by using the technology to weed out non-resident parkers by scanning license plates, and comparing them to a database of people who have paid for a permit.
The proposal also says that the city plans to gather parking data with the machines.
"The license plate recognition enabled units will also help us gather metrics around vehicle compliance and occupancy, allowing greater efficiencies in programming and enforcement. If the pilot is successful, it may be expanded to other parking programs," the proposal reads.
The B.C. Civil Liberties Association said it has no problem with the technology being used to weed out illegal parkers, but the proposal to gather data, or compare plates to a database, should raise flags.
"The minute you do that you may be tempted to run the data for a few more things," said Micheal Vonn.
Vonn pointed to examples in England and the U.S. where license plate reader technology has been used by authorities to track people.
"If you actually retain the data, you get a map of who is where when, or at least where their car is," she said. "It's possible to find someone in real-time."
The parts are manufactured in Quebec by a company called Genetec. They are custom-designed for each city by a company called Stanley Security.
Stanley Security refused an interview request through Chicago-based PR company Murphy Knott. Murphy Knott refused to discuss the technology in any way, providing only a list of B.C. cities that use the technology.
Vancouver's director of streets, Taryn Scollard, also refused an interview request.