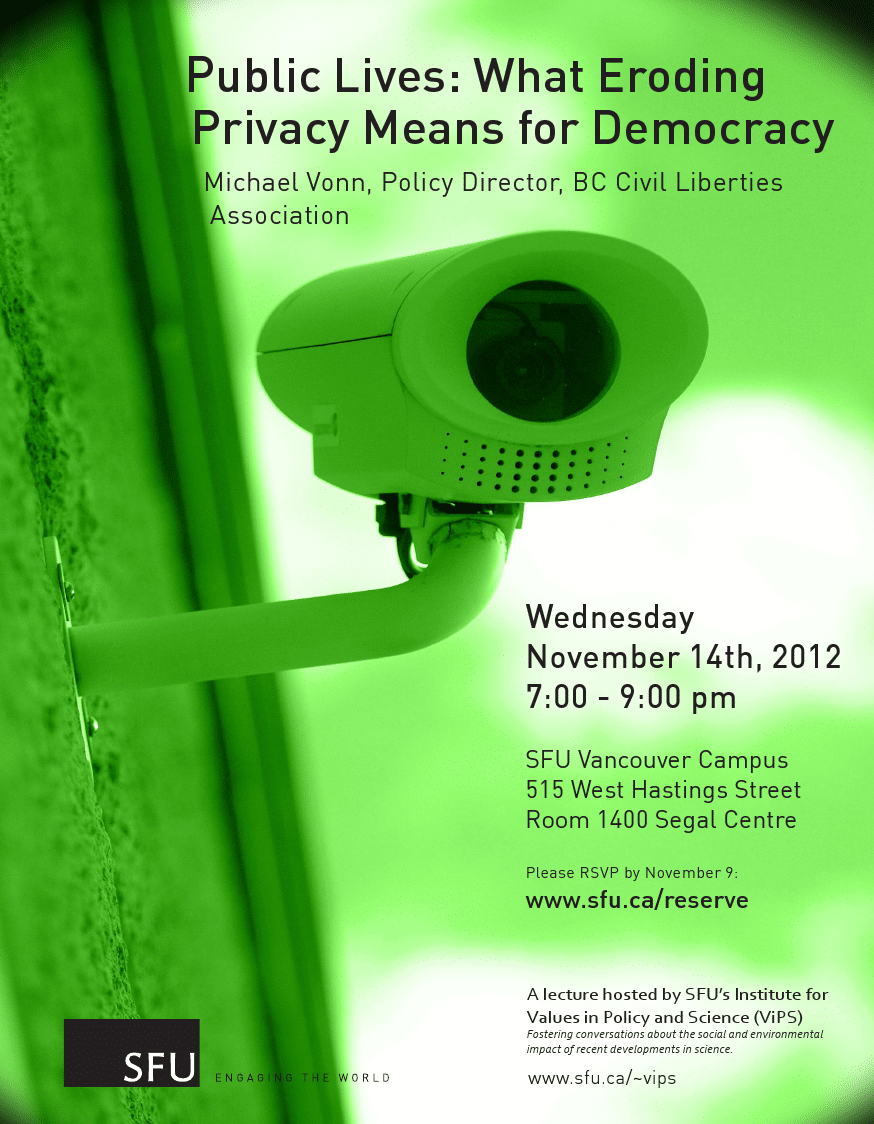 On November 14th, 2012 Policy Director Micheal Vonn delivered a full length address on the subject of the important interplay between privacy, surveillance, and democracy.
This public  lecture was in collaboration with the Institute for Values in Policy and Science at Simon Fraser University.
Micheal's lecture, entitled Public Lives: What Eroding Privacy Means for Democracy,  discussed some of the key arenas in which citizens' privacy rights are being eroded and the resistance to that erosion.
In this hour long lecture Micheal proposes a new paradigm for understanding why privacy matters.