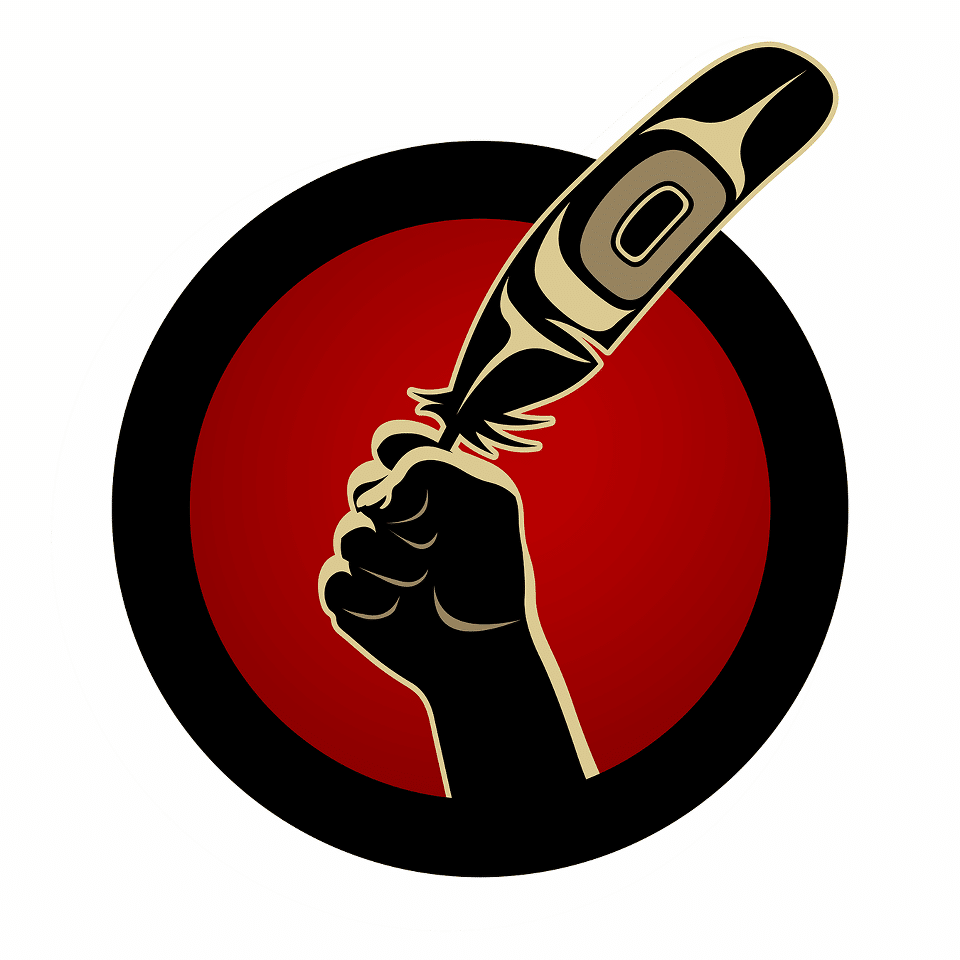 As the IdleNoMore movement marches on nationwide, in a vibrant demonstration of the free expression that is at the core of democracy, we share the conviction that the rights of Indigenous peoples must be respected. We support the cause of justice for Indigenous peoples, and the rights of those who assemble, demonstrate and engage in democratic action as they work to create a more just society for us all.
The IdleNoMore movement poses a direct challenge to all of us. It demands that Canada and all Canadians genuinely and meaningfully respect the fullest expression of the rights of Indigenous peoples. It demands that Canadians take a difficult look at not only our history, filled as it is with injustice towards Indigenous peoples, but also at our present, in which shameful injustices and human rights deprivations continue and are reproduced every day.
The IdleNoMore movement is a human rights movement. What it asks non-Indigenous people in this country to do is neither simple nor easy. The work of justice, reconciliation and advancing human rights is very seldom easy, but it is work that we must all take on. The British Columbia Civil Liberties Association is one of Canada's oldest and largest human rights and civil liberties organizations. We are appalled by the lack of respect for Indigenous peoples, the rights of Indigenous peoples, and the discrimination against Indigenous people that is a part of everyday Canadian life. We are committed as an organization to do our part as allies on this walk along the pathway to justice.
Every day in the course of our human rights and civil liberties work, we encounter examples of injustice towards Indigenous people: the overrepresentation of Indigenous people in prisons; the overrepresentation of Indigenous girls in youth detention; the fact that more than half of children in state care in BC are Indigenous children; the discriminatory treatment of Indigenous people by police all over the province. Tragically, we see it in the epidemic of violence against Indigenous women, the more than 60 missing and murdered women – most of them First Nations women from many Nations across Canada – here in Vancouver; the missing women along Highway 16 in the north and interior – the Highway of Tears – many of whom are from the Tsimshian, Haisla, Nisga'a, Gitxsan, Wet'suwet'en and Dakelh peoples; and the more than 600 Indigenous women who have been murdered or gone missing across Canada. This is an atrocity that should never have been tolerated in this country, and yet this killing has gone on for years.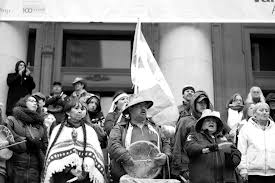 We see it in the fact that Crown governments have attempted to strip First Nations of their ancestral lands and control over their own governance without any agreement on their part or legal process of consent. Throughout much of this province, First Nations have not signed any treaties, and they have not signed away their right to self-determination and control of their lands. As British Columbians, we benefit from the enjoyment of these lands and resources every day, and have built a society that we hope rests on a foundation of justice, yet that underlying injustice has never been resolved.
Where treaties have been signed, these treaties resulted in rights for non-Indigenous and Indigenous Canadians alike. Crown governments have always taken the benefits provided by those treaties but, unacceptably, they have often ignored many of their reciprocal treaty obligations. This has resulted in an unequal enjoyment of treaty rights in which non-Indigenous Canadians benefit from the rights accorded to them under treaties to live in and use resources in the lands across Canada while the First Nations parties to those treaties are often deprived of their rights.
Aboriginal and treaty rights, including Aboriginal Title in much of British Columbia, are protected under Canada's constitution (though, like most of the human rights recognized in our constitution, they pre-date the existence of Canada). We recognize that these issues do not only concern Indigenous people – these are human rights issues that involve all of us. As Canadians, we cannot comfort ourselves that we live in a just relationship with the First Peoples of the lands we inhabit until these rights are truly observed and respected in practice. These rights must govern the way that we as a society and our governments relate to Indigenous people and their governments. To bring this about will require a great deal of change, but again, the work of justice and human rights often requires this, and we cannot shy away from it.
We also see these injustices perpetuated and covered up in the everyday ignorance and attitudes of much of the broader Canadian public – and governments – about Indigenous rights. This includes the ignorance of treating these injustices like they are a part of history, when we know that they continue. This ignorance is systemic and all-too-often it afflicts even those of us who are very concerned about human rights and freedoms.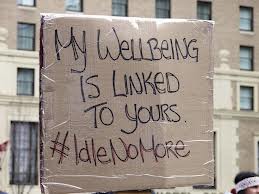 As long as Canadians in general see this as just a sad history instead of a part of our present, as an "Indian issue" and not a "Canadian issue", true reconciliation and justice will be impossible.
When there is an injustice that lies at the very heart of a relationship between peoples, both peoples must come together to recognize it and to rectify it. The work of righting these injustices cannot be left to Indigenous people alone. It requires deep and searching work on the part of Canadian society – both Canadians and their governments.
As the IdleNoMore movement marches on nationwide and worldwide, in a vibrant demonstration of the free expression that is at the core of democracy, we share the conviction that the rights of Indigenous peoples must be respected. The goals of IdleNoMore movement are varied and we do not attempt to comment on the specifics here. The tactics of activists in the movement also vary across the country, and we cannot say that we will always agree with every goal or tactic – as is always the case when there is a diversity of approaches used in a wide and dynamic grassroots social movement. What we can say is that we will stand with them in seeking justice for Indigenous people in Canada, and will support the rights of Indigenous people and Canadians to assemble, to protest and to engage in democratic action as they work to create a more just society for us all.
Canadians, our leaders and our governments must take the rights and the governance of Indigenous peoples seriously, and must show true respect for those rights in both our words and our deeds. While many of the solutions needed to bring about the full respect of Indigenous rights lie outside of the BCCLA's expertise, we are committed, in our work to promote and defend a wide range of human rights and civil liberties, to act in this spirit.
We are happy to see Canadians joining with the Indigenous peoples in whose traditional territories we live and work and benefit, to bring about the changes in our society and in the relations between our peoples, and to walk together along the pathway of real, meaningful, and lasting justice.