The inaugural Liberty Awards were conceived to mark our golden anniversary by honouring local rights defenders. The Liberty Award recipients are devoted in their own ways to the cause of protecting and expanding hard-won democratic rights and freedoms; their collective contributions are invaluable – and essential – to the work of the BC Civil Liberties Association. Without their principled, creative and often courageous efforts to do right and seek justice, we would have a less free society.
Below are our inaugural award winners, stay tuned for more information about this year's recipients.
EXCELLENCE IN YOUTH ACTIVISM

Jamie Haller

On the night of September 10, 2011, Jamie called police for assistance when she found herself being followed by people she believed were gang members. When police attended, instead of investigating Jamie's complaint, they handcuffed Jamie and set her on the curb. What happened next is heavily disputed by the officer involved, but what is not at issue is that when the handcuffed teen was put in the back seat of the Williams Lake RCMP cruiser, she was punched in the face, repeatedly. Her beaten and bruised face was captured by a cell phone camera the next day when she was unable to go to school, or to her job at Dairy Queen. Eventually that photo would be on the cover of the Vancouver Province. In the face of significant RCMP pressure to not file a complaint, and then to drop it, Jamie and her family held on through a multi-month investigation by the Delta Police Department. Finally the investigation cleared Jamie of any wrongdoing in the incident, and charged the involved officer, who had a history of misconduct, with assault.  Jaime has become a national figure representing everything wrong with the RCMP in British Columbia.  Her case could have easily been ignored, but Jamie refused to back down. She has shone a light into the very dark corners of police misconduct as it relates to Indigenous people in Northern BC.
EXCELLENCE IN THE ARTS
Susan Musgrave
Vancouver Island resident Susan Musgrave is best known as a poet, children's writer and novelist. She has been short-listed for the Governor General's Literary Award four times, including for her latest collection of poetry Origami Dove, in 2011. Susan has won the Canadian Literary Award for Poetry, the Vicky Metcalfe Short Story Editors Award and the People's Choice Poetry. Patrick Lane, in presenting her with the 2012 Spirit Bear Award, said, "Her artistic presence over the past 40 years has helped create who we are. She is as important to us as Emily Carr. Her continuing legacy will long endure." Susan teaches in UBC's Optional- Residency MFA in Creative Writing Programme and lives on Haida Gwaii.
EXCELLENCE IN LEGAL ADVOCACY

Joseph Arvay, Q.C.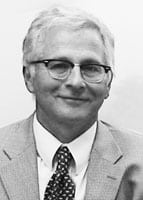 Joseph Arvay, QC is one of the BCCLA's most precious resources – a lawyer who is expert in constitutional legal issues with a deep commitment to animating the Charter of Rights and Freedoms and ensuring it protects society's most vulnerable, marginalized and often unpopular groups. Joe's work with the Association dates back two decades to the early 1990s and the Little Sisters case, which raised questions of censorship, freedom of speech and the definition of obscenity. Joe's work with the BCCLA and Little Sisters lasted more than a decade and rewrote the rules around how the Canadian Border Services treat gay and lesbian materials. Since then, Joe and his firm have dedicated hundreds of hours of legal time to protect the rights and freedoms of British Columbians – all the way to the Supreme Court of Canada and back. Today, Joe is waging another battle that will likely take us to the Supreme Court of Canada again, this time over the right of the terminally ill to die with dignity.
LIFETIME ACHIEVEMENT AWARD

Dr. John Dixon

John Dixon is a citizen and philosopher in the best sense of both words. He is an active participant in what he would, no doubt, call the sovereign people in Canada's democracy. His voice has been heard in classrooms, community halls, on radio, television and other forums for close to 40 years now, speaking out about civil liberties and human rights. He has been a teacher, writer, thinker, advocate and public servant. While a student, he studied with Joseph Tussman, the noted Berkeley philosopher. He obtained his Ph.D. from UBC in 1974 with a dissertation on Reason and Sympathy in Hume's Treatise. He taught for many years at what is now Capilano University. He was elected to the board of the BCCLA in 1981, and served as President from 1985 to 1990 and from 2001 to 2003.
John was the petitioner in the Dixon v AGBC litigation in the 1980s that overturned the unconstitutional electoral districting system then in place. He has not shrunk from thinking through and then speaking out on controversial matters about what commitment to rights and freedoms should mean. In the 1980s, he took a lead role in speaking out on the rights and interests of persons suffering from AIDS. His book, Catastrophic Rights: Experimental Drugs and AIDS, became the blueprint for the reform of the Federal Health Protection Branch approval process of catastrophic therapies. He was instrumental in getting the BCCLA involved in the Little Sisters litigation that challenged border screening practices restricting access to books and materials alleged to be obscene. He served in Ottawa, in the early 1990s, as a policy advisor in the Justice and National Defence departments. He and Stan Persky wrote a book on freedom of expression, pornography and obscenity laws that won awards and acclaim. John was awarded an honorary doctor of laws degree by SFU in 2003 – only one of many awards and honors.  His willingness to stand up for what he believes in was recently on display again in the Dixon v Powell River case which established that government cannot sue for defamation. The