Busy day on the document disclosure front.  Earlier, we recapped the goings-on in Parliament, in which the Speaker of the House of Commons ruled that government was in breach of parliamentary privilege by refusing to comply with the House's order to produce documents related to the transfer of Afghan detainees to risk of torture.
Meanwhile, over at the MPCC, the Commission heard from Brig. Gen. Richard Blanchette and Maj. Denis Gagnon, called to testify about why documents long-requested by the Commission have been so slow in coming.  After the usual explanations of the need to preserve national and operational security, it came out that another reason for the delay was that the relevant documents were literally buried in shipping containers.
On cross examination by Paul Champ, counsel for the BCCLA and Amnesty International, Maj. Gagnon revealed that materials related to whether military commanders took risk of torture into account before ordering detainee transfers had been "thrown" into a sea container and "may take years to locate."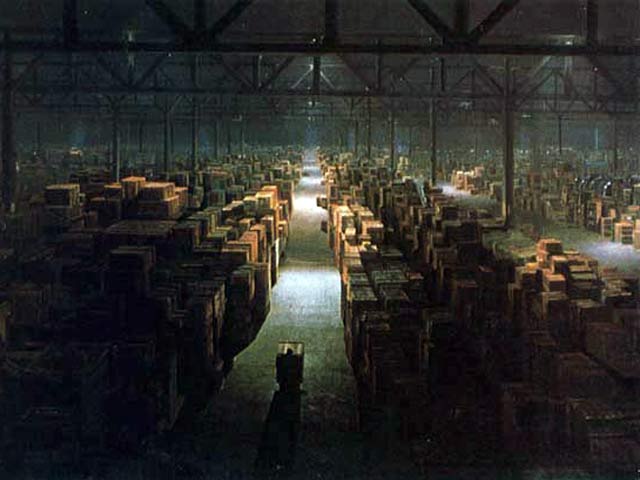 "We have top men working on it right now."
Equally troubling was Maj. Gagnon's testimony that Department of Defence officials were withholding from disclosure documents that they themselves believe that military police would not have had access to during the course of their duties.  One of the key issues in this case, however, is precisely the question of what information did the military police have and what information they could have accessed.  This is an issue for the Commission, as finder of fact, to determine.  Common sense dictates that the government should not be able to shape the evidence to its own liking by making selective disclosures, and yet that is precisely what it has been doing, and judging from today's testimony, what it will continue to do.  Canwest reports:
Commission counsel Ron Lunau asked if the commission could look at the documents that have been screened out since it should be up to the commission, not Defence officials, to determine what military police should have seen.

The answer from government counsel Alain Prefontaine and from Gagnon was a firm no.